Kerala Tour Packages
Tucked in the Southern part of India, wedged between the Western Ghats and the Arabian Sea, Kerala sure is a destination that stands true to its name - God's own country!! - and every Kerala Tour Packages are a galore pot of scenic beauty, culture, and heritage!

Ranging from the emerald backwaters, lush green spice plantations, exquisite hill stations, handfuls of National Parks and Wildlife Sanctuaries, to maritime dainty, the delights offered in Kerala Tour Packages are unparalleled in every way. So dust off your bags and soak up in the enchanting activities offered by Kerala! Grab one of the best Kerala family tour packages with the houseboat and melt your heart away with the surreal delights God's own country has to offer! 
 Dissolve into the alluring destinations of Kerala, which looks straight out of a dream! If you are in search of the best tour packages to Kerala, you have landed on the right page! Seasonz India Holidays offers customized Kerala Tour packages with price for perfect family getaways and romantic honeymoons. 
Check out How to Plan a Family Trip to Kerala
Our Kerala Family Tour Packages totally live up to the hype and gives you great value for your time and money! Be completely assured about the hassle-free traveling with pre-booked accommodation and other facilities for sight-seeing!! Be it a Kerala family tour package or Kerala tour packages for couples, Seasonz India Holidays has got you covered! We have tailor-made amazing Tour Packages to Kerala which best fits your budget, comforts, and pace! 
Check out the 8 Reason Why you should choose Kerala tour packages
Kerala Tour package itinerary 
Here are the delightful inclusions you can avail of on booking our Kerala Tour packages with price 
Day 1: You can proceed to Munnar on arriving at Cochin and visit Cheeyapara & Valara Water Falls and Tea Gardens on the way
Day 2:Mattupetty Dam, Kundala Lake, Echo Point, Top Station or Eravikulam National Park, Blossom Park, and Tea Museum.
Day 3:This day is meant for visiting the Periyar National Park. You can also watch the spectacular art forms of Kerala - Kathakali and Martial arts.
Day 4:You will be heading to Alleppey, enjoying the iconic houseboat ride and overnight stay in the houseboat. 
Day 5:You can enjoy the Kovalam beach and on day five.
Day 6:The scenic beauty of Poovar Island can be enjoyed on this day.
Day 7: you can head to the Capital city Trivandrum, visit Padmanabhaswamy temple, Priyadharsini Planetarium, Napier Museum & Sree Chitra art gallery.
​Kerala Tourism​
Flanked by the Western Ghats on one side and the Arabian Sea on the other side, Kerala is home to fabulous hill-stations, shimmering backwaters, sun-kissed beaches, wildlife sanctuaries, and grassland patches. The state also boasts amazing tropical weather, which makes it appropriate for Kerala Tourism all-year-round. 
Kerala is probably the friendliest state in India and is well known for an excellent literacy rate of 93.91%. The colorful festivals like Onam, Thrissur Pooram, Boat race, etc and the magnificent art forms like Kathakali, Theyyam, Kalarippayattu, etc. attract flocks of tourists to Kerala every year.
​Kerala at a glance
Population:  33.3 million people (in 2011)
Languages spoke:  Malayalam (Official language), English. 
Geography:  38,863 km²
Time:  UTC+05:30 (IST)
Agriculture and Crops:  Black pepper, Paddy, Coconut, Rubber, tea, coffee, cashew, banana, etc.
Climate and Geography:  Kerala enjoys a pleasant tropical climate which makes it extremely travel-friendly all year round. As the Eastern side of Kerala is guarded by the Westen Ghats, the state is blessed with many scenic hill-stations including Munnar, Thekkady, Vagamon. As traversed by the Western Ghats, these spots are blessed with so valleys and mountains which boosts the Kerala Tourism revenue like anything. These lofty tourist destinations have that foggy wintry climate to slake your love for altitudes.
​Best time to visit Kerala 
Winter in Kerala is from October to February and it is a great time to make it to Kerala. March to May is when Kerala enjoys the summer, so you can head to Kerala without worrying about the downpour. June to August can be considered if you wish to enjoy the Kerala Tourism package with drizzles. 
How to reach Kerala

By Air: Cochin International Airport - CIAL is the busiest airport in Kerala for its proximity to popular tourist destinations. Trivandrum International Airport and Kochi International airport are the other two airports that facilitate Domestic and International voyages in Kerala.
By Train: Ernakulam Railway Station is the ultimate choice of every tourist for arrival as it is the nearest Railway Station to the prime tourist destinations in Kerala. There are about 100 to 150 railway stations in Kerala and it is an economical mode of transport. There are a good number of trains connecting Kerala with the Metropolitan cities like Chennai, Delhi, Mumbai
By Road: Kerala is well connected between the tourist destinations and the metro cities of Kerala have roads in good condition. You can either depend on the KSRTC buses from the big cities nearby like Chennai, Banglore, etc. You can also hop into a taxi for hassle-free traveling.
Top 7 Places to visit in Kerala 

1. Munnar
Munnaris a beautiful hill station wedged in the Western Ghat Mountain range, in the Idukki District of Kerala. Largely known for its rolling hills, tea gardens, craggy mountain roads, and forest patches, Munnar is also known as the 'Kashmir of South India' for the misty romantic delights, it renders. There are many beautiful places to visit in Munnar.
Don't miss to visit cheeyappara waterfalls, kundala lake , Mattupetty Dam, etc on the way to Munnar
2. Alleppey
Popularly known as 'Venice of the East', Alleppey is one of the oldest towns in Kerala. Interconnected canals and backwaters, maritime assortments, 19th-century lighthouse, colossal beach, and golden paddy fields make Alleppey and its iconic houseboats the top pick of every tourist traveling to Kerala.
Explore Alleppey Backwaters
3. Kochi
Hailed as the 'Queen of Arabian sea', this port city boasts a great history and a handful of maritime tales from the 1340s. You can still find the monuments and ruins from the time when the Portuguese and British Raj stayed back in Kochi.
Explore the beauty of Athirapally waterfalls.
4. Thekkady
Thekkady is a popular destination tucked in the heart of the lush green forests of the Idukki district. It is graced with Periyar National Park and Wildlife Sanctuary which also happens to be India's largest Tiger Reserve. 
5. Kumarakam
Kumarakom, popular for its backwater bounty is a tranquil village located in the Kottayam district. Set in the backdrop of Vembanad Lake, the destination constitutes small clusters of alluring islands and splendid marine life. 
6. Kovalam
Kovalam is an idyllic beach town set 18 km away from the Capital city of Kerala. The crescent beaches and palm-fringed coasts of Kovalam attract flocks of travelers to its heart every day.
Explore the places to visit in Trivandrum 
7. Wayanad
Wayanad is best known for its exquisite caves, lush green jungles, lagoons, and sprawling spice plantations. Nestled in the Western Ghats mountain range, Wayanad is graced with many indigenous tribal residents like Adiyan, Kurichyan, Paniyan, and Kadar.
Top 10 Things to do in Kerala 

1. Houseboat stay in Alleppey
Embark on an exhilarating tour through the emerald backwaters of Alleppey and float through the interconnected canals and lagoons. You can feel the serene water, spot many aquatic creatures and get the closest glimpse of quaint village life.
2. Visit Eravikulam National Park
Eravikulam National Park, nestled in the lush green rolling hills of Munnar is graced with many endemic species of plants and animals like Nilgiri Tahr, Nilgiri Langur, Golden Jackal. Neelakurinji etc. It is Kerala's first National Park. 
Periyar lake is fringed with lush green jungles of Thekkady, which is rich in aquatic and terrestrial animals. You can glide through the beautiful lake in a boat and spot animals who come to the lake to quench their thirst.
4. Go for an Elephant safari
You can savor the green delights of Kerala as the giant beast stroll through the green meadows carrying you on his top. Munnar and Thekkady are the top tourist spots for an exhilarating elephant safari. 
5. Visit Athirappilly Waterfalls
Fondly nicknamed as "Niagara of India, Athirappilly waterfalls located in the Thrissur district is easily one of the top picks of tourists. Water gushing down from the cliff at a height of 80 feet is sure a sight to behold. 
6. Explore the Spice Gardens
'Spice Garden of India'- Kerala is graced with pepper, cardamom, tea, coffee, clove, cinnamon, ginger, turmeric, nutmeg, tamarind, star anise, and so on. Head to Munnar, Thekkady, or Vagamon to breathe in the crisp aroma of fresh leaves of Kerala's vast plantations.
7. Take rejuvenating Ayurvedic spas and massages
Kerala boasts an authentic heritage in Ayurvedic treatments that dates back to many centuries. Do not miss out on this opportunity to revitalize your mind and body.
8. Explore the golden beaches of Kerala
As the Arabian sea flanks Kerala from the West, Kerala is blessed with around 20 beaches. Among which Cherai, Kovalam, Marari, Varkala, Alleppey, and Fort Kochi beach are the prime attractions of the beach galore Kerala has.
9. Witness Kerala Artforms
The magnificent art forms like Kathakali, Theyyam, Kalaripayattu, and Padayani are splendid feasts of colors, mythical stories, and rhythmic music. If you are on a cultural tour package to Kerala you should definitely head to Fort Kochi or Thekkady and get a close glimpse of these alluring art forms.
10. Heritage tour through Fort Kochi
Exploring the rich history and heritage of the port city - Cochin is going to an unparalleled experience to every history buffs and adventure junkies. This town is graced with rustic monuments, palaces, churches, antique stores, museums, Mattancherry, and a Jew synagogue.
check out the 5 Things you shouldn't miss on your Kerala tour 
Show Less
Trending Kerala Tour packages 2023
Reward yourself with a memorable trip to Kerala with the cheapest Kerala family tour packages we have made for you. Travel down to God's own Country with Seasonz India Holidays, the best tour operators of Kerala. Explore the spice plantations and hill stations of Western Ghats by booking Kerala tour packages with us. We have added the Houseboat cruises, Beach visits, Sanctuary trails, trekking etc to our Kerala family tour packages with price. Check out some of our most popular deals on Kerala tour packages for family and Kerala tour packages couple.
Destination
Days
Rating
Price
Munnar Houseboat Tour Packages
4 Days 3 Nights
Customizable
3 Star


42 Reviews

₹18,000/-

₹14,850/-

(Per Person on twin Sharing)

Kerala Tour Package with Marari Beach
6 Days 5 Nights
Customizable
5 Star


42 Reviews

Kerala Tour Packages from Delhi
5 Days 4 Nights
Customizable
5 Star


42 Reviews

₹30,000/-

₹26,000/-

(Per Person on twin Sharing)

4 Days Kerala Tour Package For Couple
4 Days 3 Nights
Customizable
4 Star


42 Reviews

₹17,700/-

₹14,700/-

(Per Person on twin Sharing)

5 Days Munnar Luxury Package
5 Days 4 Nights
Customizable
5 Star


42 Reviews

₹24,000/-

₹22,500/-

(Per Person on twin Sharing)

4 Days Munnar Tour Package from Cochin
4 Days 3 Nights
Customizable
5 Star


42 Reviews

₹25,000/-

₹12,000/-

(Per Person on twin Sharing)

Munnar Houseboat Tour Package for Couple
4 Days 3 Nights
Customizable
5 Star


42 Reviews

Kerala Tour Packages from Ahmedabad
6 Days 5 Nights
Customizable
5 Star


42 Reviews

₹21,800/-

₹19,300/-

(Per Person on twin Sharing)

4 Days Kerala Tour Package for Family
4 Days 3 Nights
Customizable
5 Star


42 Reviews

₹26,000/-

₹13,200/-

(Per Person on twin Sharing)

Budget 4 Days Kerala Tour Package
4 Days 3 Nights
Customizable
3 Star


42 Reviews

₹20,000/-

₹16,900/-

(Per Person on twin Sharing)
Top 23 Kerala Tour packages
Indulge in the soul-quenching experiences Kerala has to offer from our Trending Kerala tour packages. Make a booking with us to explore all the attractions this beautiful state has to offer. We have well-crafted the best Kerala tour packages for couples and Kerala tour packages. Read further to see how we have simplified our Kerala tour packages for you.
Best Hotels in Kerala
Here are the best hotels in Kerala including Tea Valley Resort in Munnar, Poovar Island Cottage in Trivandrum, Greenwoods Resort in Thekkady, Xandari Resort in Marari Beach, Warmth Lake Resort in Alleppey. These are highly recommended by our travelers whether it was for a family vacation or couples who travel to Kerala for their honeymoon. Experience the best in class hotels and the best hospitality with your Kerala tour packages.
Things to do in Kerala
For Nature lovers and adrenaline junkies, Kerala has surprises that are hidden in every nook and cranny. Find below, our top ten picks of things to do in Kerala, that you should not miss for the World. Add them to your Kerala Tour Package as you whiz around God's own country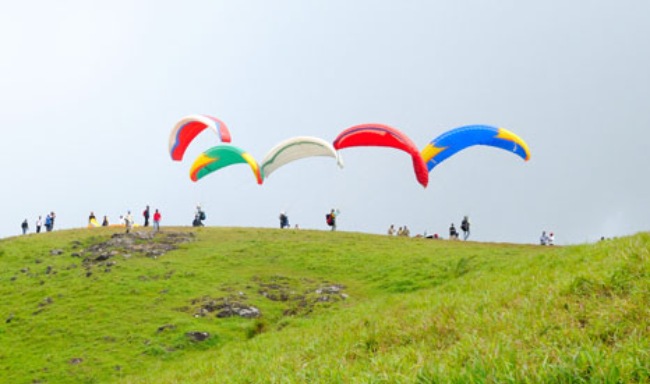 Paragliding in Vagamon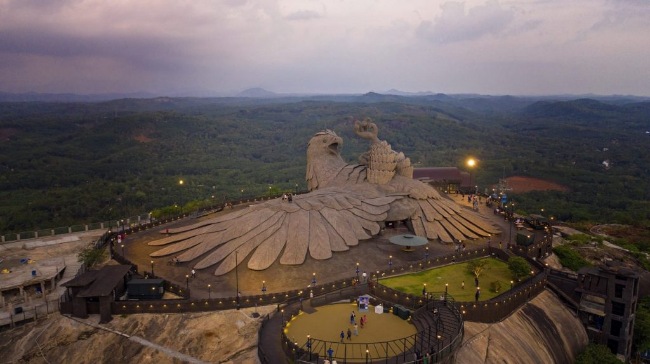 Cable car in Jadayu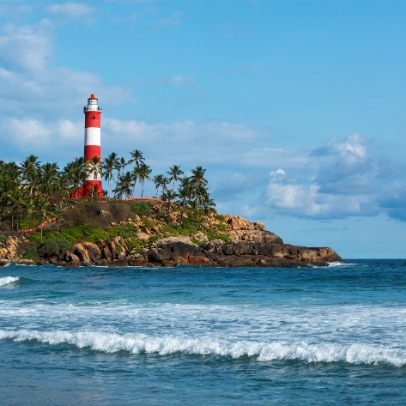 Snorkeling in Kovalam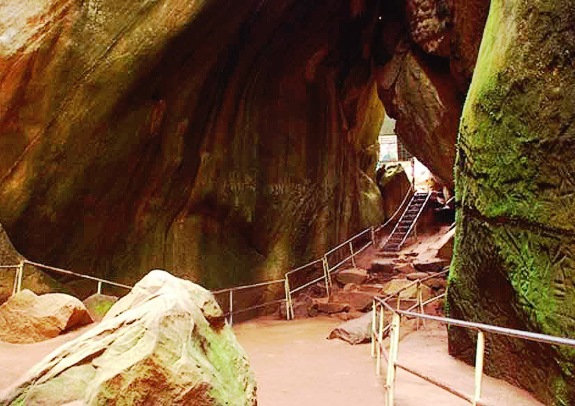 Trekking in Edakkal cave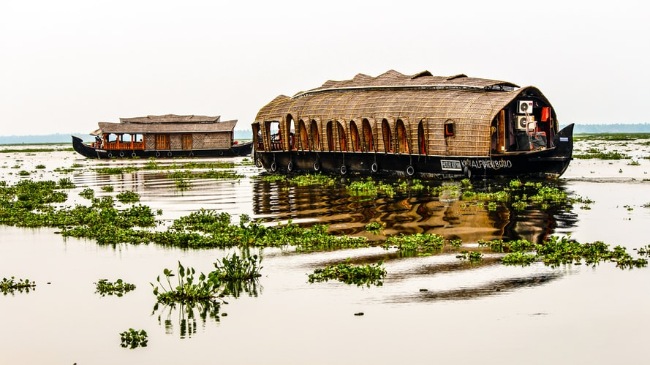 Houseboat Cruise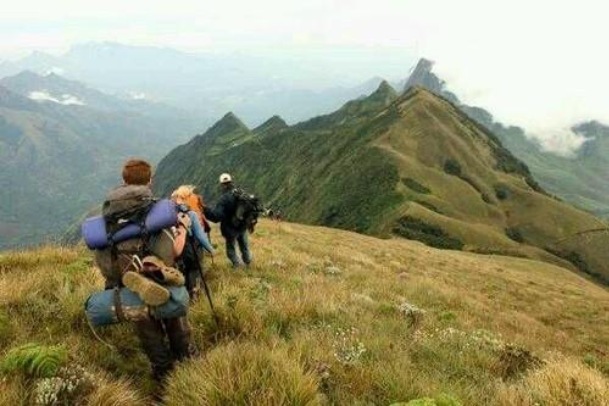 Trekking in Munnar
Best Places to visit in Kerala
Kerala is dotted with many scenic stations all over its topography. Ranging from charming hill stations, to emerald backwaters and sunkissed beaches, Kerala is rightly nicknamed as God's own country. Check out our top picks of places without which even the best Kerala Tour Package might go incomplete