Kashmir Tour Packages
              Rightly nicknamed as the 'heaven on Earth', Kashmir should definitely make it to the bucket list of every traveler! The snow-capped mountains, the cozy houseboat cruises, serene temples and the silk towns of Kashmir are definitely going to woo... Show More
              Rightly nicknamed as the 'heaven on Earth', Kashmir should definitely make it to the bucket list of every traveler! The snow-capped mountains, the cozy houseboat cruises, serene temples and the silk towns of Kashmir are definitely going to woo every tourist. Grab your Kashmir Tour Package and seize the opportunities to indulge in the snowy delights this paradise has to offer!
              Get mesmerized with the delights Kashmir Valleys, Dal Lake, Gulmarg Pahalgam, remote glaciers, Mughal gardens, Pangong Tso, Baramulla, Bangong Co, Miyar Valley, etc. Don't miss out on the breathtaking experiences like the Shikara ride, Heritage walks, Gondola Cable car ride, river rafting, trekking, pony excursions, shopping for antiques, Wildlife experiences, skiing, camping in your Kashmir Tour Package
               Kashmir is not just for the honeymooners! Kashmir is ideal for solo trips, family vacations and a stunning trip with friends like how they pulled it off in the blockbuster movie - 'Yeh jawani hai Diwani'! World-class trekking, skiing, camping and paragliding experiences guaranteed!
Best Time to visit Kashmir
Kashmir in Summer (March to May) : As the temperature gets a little warm, the summertime is easily the best time to visit Kashmir. The temperature will hover between 30 to 31°C. With the rush of tourists, the hotel rates can go up, but the commute around Kashmir is easy during Summer. The Mughal gardens are in full bloom, Pahalgam and Sonmarg are also best to visit during Summer.
Kashmir in Monsoon (June to September) : Kashmir experience torrents of rainfalls during this season. It is considered as an off season and therefore hotel and transfer rates drop considerably. The temperature will be hovering between 15°C to highs of 30°C. If you are looking for a budget Kashmir Tour Package, this is a good time to plan it.
Kashmir in Winter (November to February) : The snow time in Kashmir starts with the advent of Winter. It will start to snow in Srinagar, Gulmarg, and Sonmarg. You can indulge in various adventure sports like skiing, snowboarding, ice hockey, etc. If you wish to see Kashmir in all its, beauty make sure you book your tour packages to Kashmir.
How to reach Kashmir 
By Air : Srinagar International Airport and Kushok Bakula Rimpochee Airport are two major airports in Jammu and Kashmir. There are flights operating to Kashmir Delhi, Kolkata, Mumbai, and Bangalore. Reaching Kashmir by air is the easiest way to access Kashmir.
By Road : You can head to Kashmir by road through the National Highway NH1(A). I will take around 18-45 hours to travel to Kashmir by road from major cities like New Delhi, Pune, etc.
By Train : You can head to Kashmir by train and get down at the Jammu Tawi station and take a cab or bus from the station. You can take express trains from all the major cities to Kashmir.
Top 10 places to visit in Kashmir
1. Srinagar : The summer capital of Jammu and Kashmir boasts with its alluring, Dal Lake, Indira Gandhi Tulip Garden, Sonamarg, Shankaracharya Hill, Nigeen Lake. It's said that your Kashmir Tour package is not even complete without a visit to Srinagar.

2. Gulmarg : Famous for Asia's longest and highest cable car project, Gondola attracts flocks of tourists every year. Apart from the beautiful views, it offers to the tourists, this spot is popular for skiing and snow sports.
3. Leh : Leh is extremely beautiful and is graced with vast National parks,  gleaming glaciers, alluring hillocks, trekking routes, Buddhist monasteries and much more to entice the visitors. This is also the ideal place for mountain biking, camel safari, rafting, cycling and many more.
4. Sonamarg : Roughly translated to "meadow of Gold", Sonamarg is a popular destination in every Kashmir Tour packages. The glistening lakes, grasslands, and mountain passes give you amazing sights to savor.
5. Pahalgam : Pahalgam is that spot which gives you an endless number of entertaining activities like trekking, camping, rafting, day hiking, sightseeing and many more. Make sure you make your way to this spot in your tour package to Kashmir.
6. Shalimar Garden: Hailed as the "Crown of Srinagar", this garden was built by Mughal Emperor Jahangir for Nur Jahan. Now, a public park, you can spot exquisite plants and flowers here and spend some time lapsed in peace.
7. Betab Valley: Known after the Bollywood movie which features the beauty of this spot, Betaab valley delights tourists with its green meadows, snow-clad mountains, and lakes. The crystal clear & chilly water of these lakes are the drinking water source of the natives as well.
8. Hemis: Experience wildlife closely by heading to this spot. Along with the Hemis National Park, it also has a Hemis Monastery. Make sure you spot snow leopards of Hemis when Kashmir bound!
9. Dal Lake: Float in the picturesque shikara boats famous Dal Lake as it gleams in the sunshine! With winter the boat cruise gets even perkier as the lake starts to get frozen ice layer!
10. Yousmarg : Blessed with the scent of roses and wildflowers, Yousmarg is a beautiful valley. The grassy meadows are good for a pleasant stroll and deep connections with Nature!
Top 10 things to do in Kashmir
1. Shikara Ride in Dal Lake : It's been said that your Kashmir Tour Package is not even complete without this iconic activity! The traditional wooden shikara boats will glide against the gentle waves of this beautiful Dal Lake fringed with beautiful buildings and shop vendors on the boat.
2. Visit the Indira Gandhi Memorial Tulip Garden : Located in Srinagar, this exquisite garden sprawls in 30 hectares. Apart from beautiful tulips, the garden also has ornamental plants like daffodils and hyacinths here as well.
3. Visit Gulmarg Valley : Gulmarg which roughly translates to the meadow of flowers is blessed with strawberry fields, scenic peaks, and lush meadows. Make sure you head to this space for a calming and grounding experience.
4. Taste the Kashmiri Cuisine : 
Kashmiri cuisines are famous for its spicy flavors and aroma. Rogan Josh, Modur Pulav, Matschgand, Yakhni or Yoghurt Lamb Curry, Dum Olav, Kashmiri Muji Gaad, etc. are some must-try dishes of Kashmiri cuisine. 
5. Try Moutain biking, camping, and rafting : Oodles of mountain activities are awaiting you in the paradise that Kashmir is. Make sure you indulge in exhilarating activities like Mountain biking, camping, rafting, cycling, paragliding, skiing, etc.
6. Shop till you drop in Kashmir : You can shop for pure pashmina silks, handicrafts, dry fruits and silverwares in Kashmir. Lal Chowk, Badshah Chowk, Dal floating market, Zaina Khandal Road, Kashmiri Government Arts Emporium, etc. are some great places to shop if you are on a Kashmir Tour Package.
7. Experience village life in Tangmarg : If you wish to experience the essence of village life, head to the tranquil village Tangmarg. Get to know the natives and their lives closely as you soak up the lovely views of this quaint town.
8. Seek blessings from Anantnag : Anantnag is dotted with exquisite temples for the visitors to seek blessings from. Martand Sun temple, Amarnath Ji's cave, Aishmuqam shrine, Kherbawani Ashtapan, etc.
9. Trekk to Patnitop : Patnitop looks straight out of the premise of a fairy tale. The gentle slopes and pine trees add to the beauty of Patnitop. Make sure you add this gorgeous spot to your Kashmir Tour Package.
10. Camping in Kashmir : Kashmir is blessed with endless valleys where you can trek and camp at night. Sign up for a camp, melt into the wholesome views, songs of the birds and scent of apple orchards when Kashmir-bound!
Show Less
Popular Kashmir Tour Packages
Find out the most popular among our tour packages to Kashmir. Exhilarating activities and breathtakingly beautiful sights guaranteed! Choose your favourite Kashmir Tour Packages from below!!
Trending Kashmir Tour Packages
Our Kashmir Tour packages are blissful affairs in its true sense! Picturesque temples, beautiful valleys, alluring hills and opulent Natural beauty is awaiting you in our Tour packages to Kashmir! Check out the most trending packages here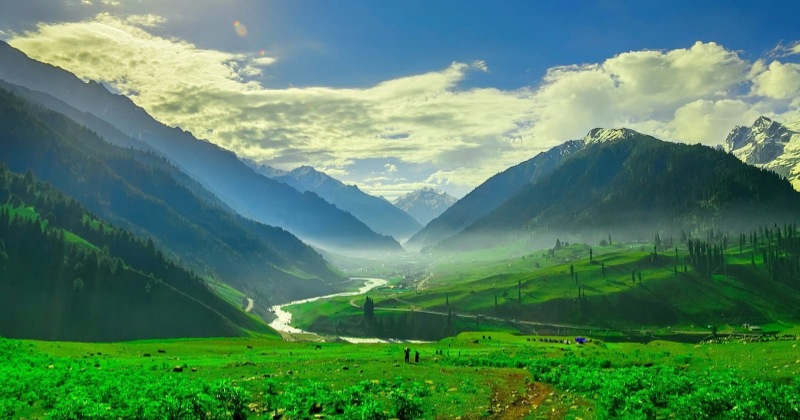 Trending
Kashmir Tour Packages
Places to visit: Srinagar 4 Nights
5 Days 4 Nights

|

Customizable
Hotels included in package
Package Highlights
Customer centric

Hassle free trip

High quality product

24/7 customer service

Safety and security
Guest to guest tailored packages

Best hosts and planners for their trip

Secure trip

Comfortable

Good TripAdvisor review

High quality service
Includes
Sightseeing as per the itinerary
All Breakfast at the hotels mentioned except arrival day
Accommodation for 4 nights 5 days on single/double/triple sharing basis
All Transfers, excursions & sightseeing as per the itinerary by private cab
Below 5 Yrs Child sharing same bed with parents will be Complimentary
Parking and all transport related expense including Driver Services
All toll taxes, parking fees, Fuel and driver's allowances
Welcome drink on arrival
All Transport & Hotels Related Taxes
A 24 - hour helpline
Assistance on Arrival
No Hidden Cost
₹31,500/-
₹36,000/-
(Per Person on twin Sharing)
EMI

from ₹1,750
Hotels for Kashmir Tour Packages
We will make sure that your accommodation is as comfy and budget-friendly as possible. We highly rely on the feedback and reviews of our esteemed guests while prioritizing the Hotels to stay. We will not settle for anything less!
Things to do in Kashmir
Kashmir offers a wide array of amazing things to do for the visitors! From trekking, camping and mountain biking to shikara rides, Kashmir offers a wide range of fun activities for everyone. Check out a few things you can try when Kashmir bound!!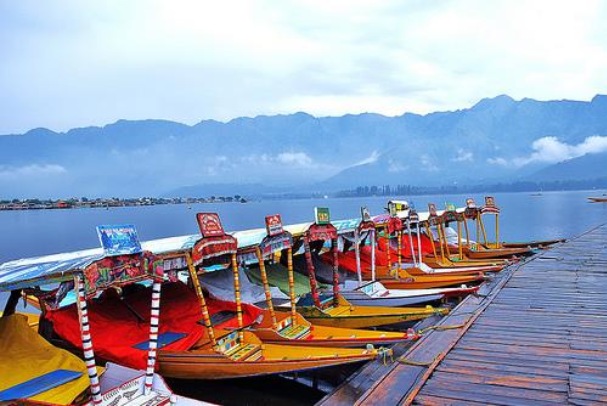 Shikara Ride in Dal Lake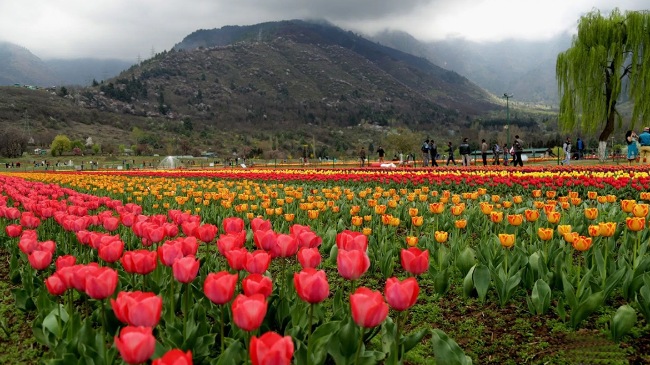 Visit the Indira Gandhi Memorial Tulip Garden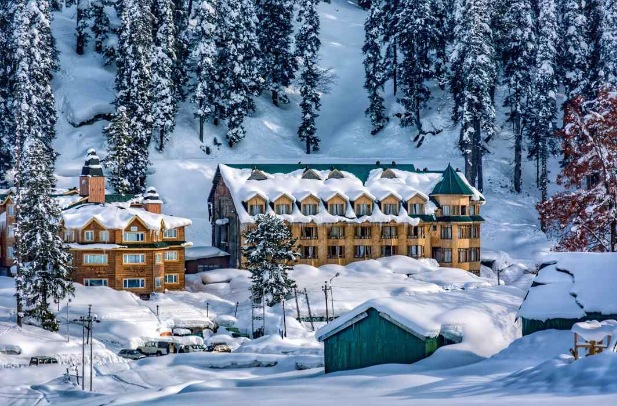 Visit Gulmarg valley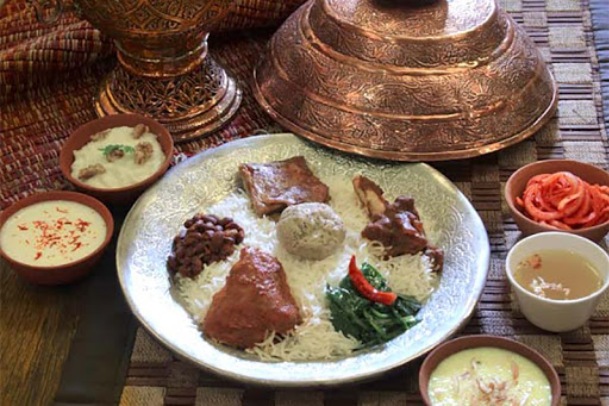 Taste the Kashmiri Cuisine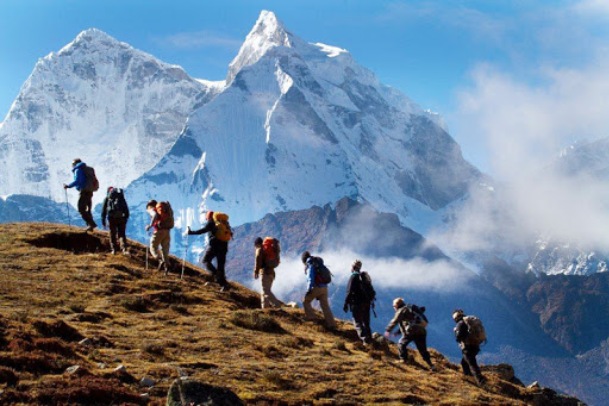 Try Moutain biking, camping, and rafting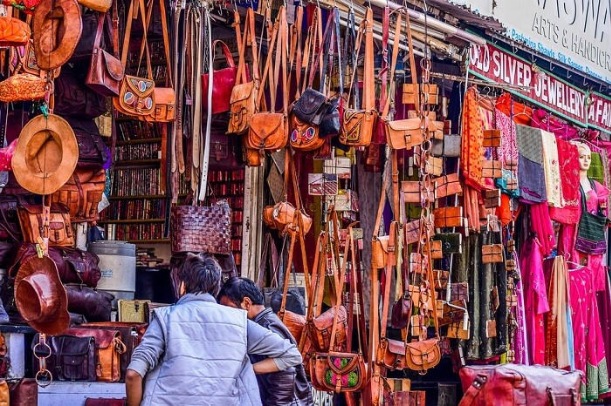 Shop till you drop in Kashmir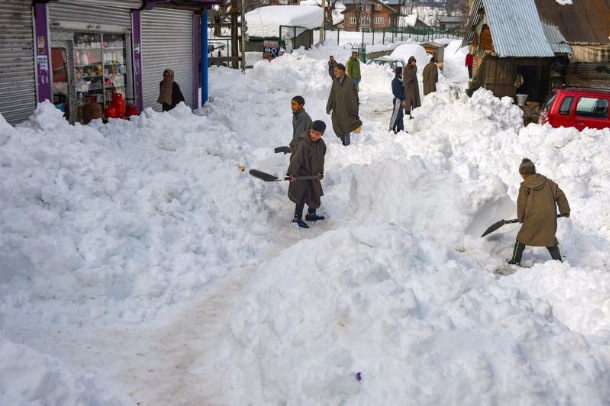 Experience village life in Tangmarg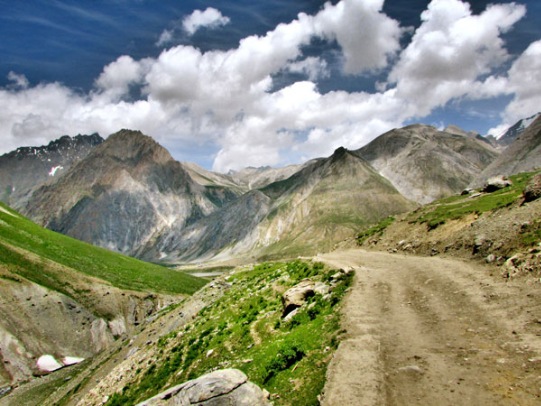 Seek blessings from Anantnag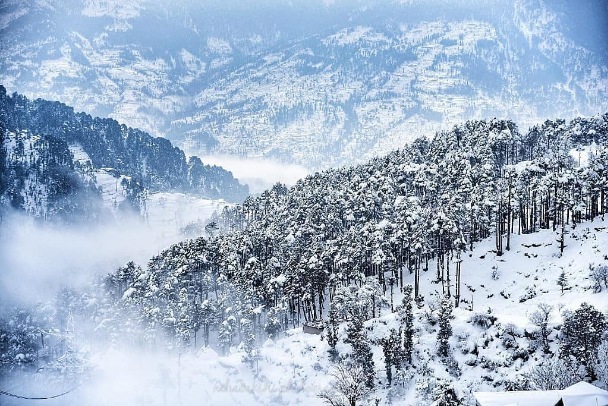 Trekk to Patnitop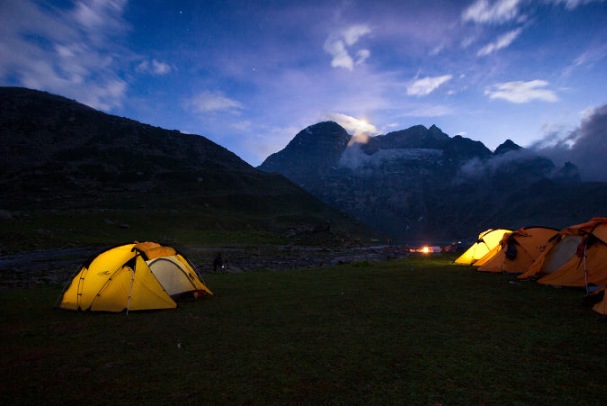 Camping in Kashmir
Places to visit in Kashmir
Kashmir is more than its snow capped mountains and valleys! Read along to see the gems of Kashmir and choose your favorite spots! Make sure you add them to your tour packages to Kashmir.