Fun |
periyar

|
Aruna Nixon

|
03-02-2020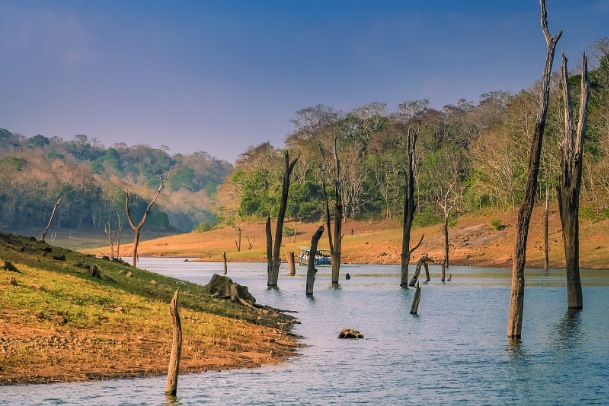 Periyar National Park Kerala is popular for its greenery, gorgeousness and stillness. The park is dwelling with abundant significant species with a mixture of nature, beauty and adventure. Periyar wildlife sanctuary in Thekkady  is one of the best-protected reserve areas in India. This bio-diverse region is a calm and serene place for normal sighting of tigers. The park spread across 257 square meters, it has great water source as the rivers Pamba and Periyar flows through it.
                Periyar National Park has plenty of activities that attracts a huge number of tourists every year to witness this magnificent bio-diverse region.
 Safari at Periyar National Park
               Boat safari or Jeep safari is one of the best options to explore the sights of national park and the best way to spot unique wildlife in the region. Visitors can choose from Boat safari, Elephant safari or Jeep safari, all the three options are pretty good and easy to explore Periyar wildlife sanctuary in thekkady.
 Boat Safari
              Boat cruise or boat safari is a mesmerizing journey through the water bodies of national park. Visitors' spot some healthy and beautiful deer's as they travel ahead visualizing the beauty of thick forest.
         At times, heavy rain may result in a temporary shutdown of services. So, avoid monsoon season while travelling to Periyar wildlife sanctuary.
         There are special timings for boat cruise and each cruise lasts for around 30 minutes.
  Jeep Safari
        Jeep Safari is a good choice for people of small groups or individuals. It's a journey to witness the most ferocious and majestic animals of the jungle. Photographers prefer this Safari for close view of animals to capture their beauty and grandeur. Enjoy a full day safari starting in the early morning hours and the last trip starts evening at 3 pm.
        Most of the wild photographers prefer night safari at the Periyar wildlife sanctuary Kerala, which starts at 11pm and goes on till 3am.
  How to reach Periyar National Park?
        Cochin international airport is the nearest airport from where you can hail bus or taxi service to the national park. Ernakulam or Kottayam is the nearest railway station. Kumily village is connected by public and private buses across the cities.
 Best time to visit Periyar National Park
        The national park is open every day from 6am to 7pm; there are special timings for other activities like border hiking, nature walks, boat cruise and bamboo rafting. Periyar wildlife sanctuary entry fee is around INR 33 for adults Indians and INR 450 for foreigners.
        Winter is the best time to visit Periyar National Park Kerala, November to February is a delightful season where you can spot some migratory birds and flowering plants in full bloom.