Maldives Tour Packages
Best Maldives Tour Packages
If you are looking for great deals on Maldives Tour Packages, you are on the right page! Think diving with Whale sharks and manta Rays or staying in float... Show More
Best Maldives Tour Packages
If you are looking for great deals on Maldives Tour Packages, you are on the right page! Think diving with Whale sharks and manta Rays or staying in floating cottages and exploring coral reefs and sand bars all in a beach paradise! Treat yourself to these exotic delights of this beautiful beach paradise, by booking one from our Best Maldives tour packages. Seasonz India Holidays can work within your budget and preferences. So dust off your bags and set your Maldives trip off on the right foot!!

Home to the most exquisite beaches,  gorgeous coral islands, blue lagoons, palm-fringed ponds, fruit gardens, and exotic culture, Maldives never ceases to amaze visitors. Hurry up and book one of our Maldives tour packages from kochi .explore the beautiful coral islands and other exotic attractions. With over hundreds of resorts to choose from, extreme pampering offered in them and scenic points around you to savor, Maldives Tour packages are a merry affair in every sense!
A myriad of beach activities like Snorkelling, Scuba diving, Fun tube ride, jet skiing, and many more fun things are awaiting you in the Maldives! Leave everything behind and sign up for a Maldives Tour package, without a second thought. 
According to our carefully curated Maldives Tour Packages from kerala , your Maldives tour embarks from Male airport. You can glide past the turquoise waters to the hotel in a speed boat, which is going to be an exhilarating experience! In the next three days, you can indulge in aromatic spas, beach activities like diving, snorkeling or parasailing, or savor the idyllic getaway soaking up the sweet views of this dreamy island nation. On day 4 you can head to the airport in a speedboat and return with unforgettable memories!
Best Time to visit the Maldives: 
The best time to visit the Maldives is the Winter season, which is from November to March. The temperature considerable drops and the weather is just perfect to roam around and explore the spots.
If there is one season which you should avoid to visit the Maldives is the Monsoon season, which is from May to October. The usual temperature in the Maldives during the rest of the months ranges from 23ºC-31ºC.
How to reach the Maldives:
The Maldives can be accessed conveniently by aircraft services. Male International Airport (MIE) and Gan Airport in Addu city connect this island country to all major countries like India, Srilanka, and China. Etihad Airways, Jet Airways, British Airways, Air India, Cathay Pacific,  Emirates, etc. are the major airways servicing in this route.
Top 10 Places to Visit in Maldives
Male: This fascinating spot is an extreme contrast to the laid back spots of Maldives for its fast city life and metropolitan charms! You will find yourself surrounded by tall buildings, azure water bodies, quirky streets, vintage apartments and white sands when Male-bound!! Make sure you include this spot when you book your Maldives tour packages!
Addu Atoll: This heart-shaped scenic spot is richly infringed with coconut trees that offer an unparalleled visual feast to its visitors. The sparkly water, lush vegetation, and clean sand bars are the special attractions of this place. You don't want to miss this spot if you are booking a Maldives tour package for couples!
Addu City: Famous for its clear blue skies and exquisite landscapes, this stretch of land attracts large flocks of tourists every year. The place also has a huge historical significance to it. Palm groves, sandbars, azure water bodies, prehistoric remnants, etc are what attract herds of tourists to this spot.
Maafushi: This island is the perfect choice if you are looking for a laid back relaxing vibe. The white sands, the azure sea, and the palm-fringed green groves are sure to cast a spell on you. Don't miss out on this little heaven when you design your Maldives tour packages for family.
National Museum:  This museum is home to many significant artifacts from the Medieval age. The display has a wide array of ancient weapons, utensils, animal bones and much more. This is the right place to stop by if you want to dig the rich heritage and cultural significance of Maldives.
Dhangethi: This palm-fringed island has everything to keep you enticed for a whole day. The small and big boats under construction sites scattered all over this spot is a great sight to swoon into. There is nothing as stunningly romantic as Dhangethi in the Maldives if you are on a Maldives tour package for couples.
Banana reef: This banana-shaped conserved reefs in North Male Atoll can be witnessed with an exhilarating dive. Exquisite cafes, colourfull flocks of fishes, gorgeous corals are awaiting you beneath the sea! Dissolve into this beautiful dream by booking your Maldives Tour Package now!
Island Hopping: the Maldives has around 1200 islands in which only 200 are inhabited. You can explore them all and savor the delights each island has to offer! From idyllic getaway activities like fishing, sunbathing, etc.  to various beach adventures like Scuba diving, snorkeling, etc. many exciting beach activities are available in most of these inhabited islands. 
Hulhumale: Hulhumale is an artificial island nestled to the North Male Atoll. The features of this island strike a perfect contrast between the island and urban delights. To retain the charm in something made artificially, exquisite gardens and tree groves are planted on this island which makes it incredibly beautiful.
Maldive Victory: A cargo ship that unfortunately wrecked after a decade it was brought to life has become one of the most sought after diving sights in the Maldives. Wedged between Male island and Hulhule island, this shipwreck has become home to turtles, fishes, and many other marine creatures. 
Top 10 Things to do in Maldives 
Adventure Diving Course At Maldives 
 It's been said that there is nothing as exhilarating as taking a plunge into the sparkly seawater. You can have the closest glimpse of wild and raw aquatic life. There will be experienced and skilled instructors to dive along with you. Gift yourself with this amazing experience to cherish for a lifetime! Book your Maldives tour package with Seasonz India Holidays and make sure you don't leave out this spot!
Maldives Glowing Beach 
Nature's feast can be experienced in its full serenity if you can make it to the glowing beach of Maldives during mid-summer and all through the winter. You can see glittery little stars in blue color sweeping the shores of this island in front of your eyes! This exotic treat is the result of the Bioluminescence of plankton when it comes in contact with the Oxygen. Make sure you choose the right time of the year as you book for Maldives tour packages.
Snorkeling Tour In Maldives
Make sure you make the most out of your Maldives tour packages by signing yourself up for  Snorkeling in the coral island shores of this spot. Get to know the Marine life in all its spirits but in a safer and more comfortable activity like Snorkeling. Most of the islands here have clear waters that can facilitate this enthralling activity.
Visit the sandbanks of Maldives
This is one of the safest yet most rewarding experiences the Maldives can gift you! You can experience the beauty which looks like it's straight out of the fairytale swim, snorkel and engage in several adventurous activities in the safest way possible. Along with spicing up your trip, you can savor the stunning beauty of these white sand bars as there are around a hundred of them.
Underwater Dining - Ithaa Undersea Restaurant
This is in the must-do checklist of honeymooners if you are on a Maldives tour packages for couples. What can possibly be more romantic than an underwater dinner with a tinge of adventurous spirit! Imbibe the mesmerizing marine beauty in the complete form by signing up for this.
 Himmafushi Island Tour: 
Himmafushi island is worth exploring in every way for the beauty it possesses and the surf boat it offers. The island is accessible only with a speed boat ride. Himmafushi is the most sought after surf spot as well. 'Jailbreak' is the most sought after surf break here. Dolphin watching is another popular activity in Himmafushi island.
Dive in premier scuba diving destinations 
The Maldives has a good bunch of scuba diving points, where you can find World-class diving experiences. The popular diving sites in the Maldives are Lhaviyani,  Vaavu, North and South Male, Laamu, Meemu, Gaafu, etc.
 Dolphin spotting
Around 20 different species of dolphins can be spotted in the Maldives. Spinner, Bottlenose, striped and spotted, etc. are the few exquisite dolphins you can spot in this 
World-class surfing
The Maldives is famous for the surf points it is graced with. Guru's, Ninjas or Piddlers, Honkies, Jailbreaks, Lohi's, Riptides, Chickens, Cokes, etc. are the few popular surf breaks in the Maldives.
 Sunset cruise
You can have the best of two Worlds by signing up for the sunset cruise in the Maldives. Savor the crimson sky as the dusk falls and relish the scrumptious cuisine served against the perfect backdrop of the sea.
Show Less
Trending Maldives Tour Packages
Gift yourself the most amazing time of your life by choosing from the trending packages we have compiled here for you. Every package is versatile in its own way and you can opt from the Best Maldives tour packages which match with your budget and preferences.
Hotels in Maldives
Choosing accommodation is as important as choosing the destination. Warm hospitality, exclusivity, refined services, and contemporary amenities are the highlights of the Hotels we have chosen for you, based on the reviews of our esteemed guests. Check out the best stay options here
Things to do in Maldives
The irresistible sugar-white sands, the azure hues, and shallow depths make the Maldives an adventurous hub Forgetting your heart racing with excitement. Check out the must-do adventures you should totally go for if you are traveling to Maldives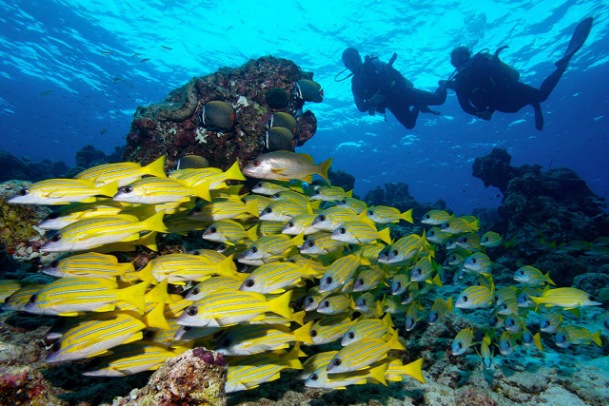 Adventure Diving Course At Maldives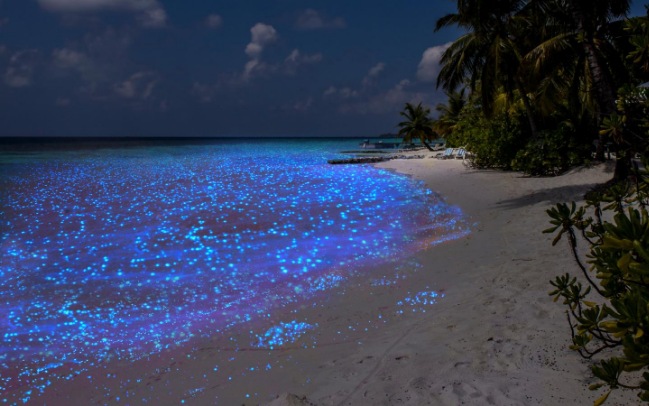 Maldives Glowing Beach - Bioluminescent Plankton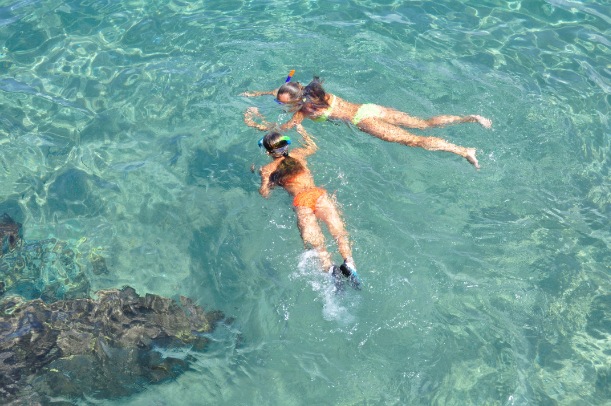 Snorkelling Tour In Maldives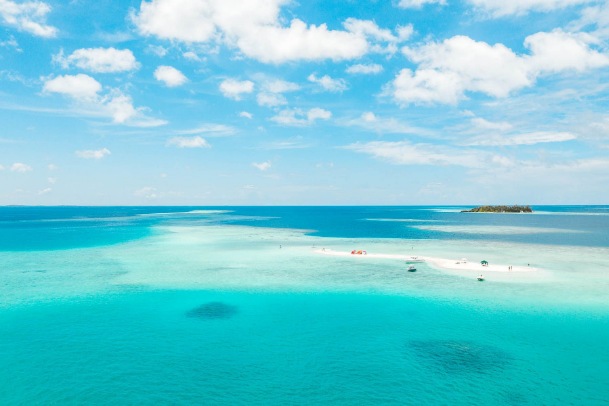 Visit Sandbank In Maldives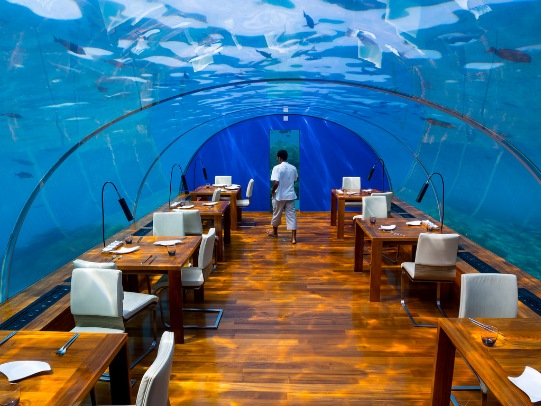 Underwater Dining - Ithaa Undersea Restaurant
Places to visit in Maldives
The exquisite coral reefs, sandbars, and other coastal delights make the Maldives the most ideal destination for island hopping. Spruce up your vacation by exploring the following locations at your pace!
Reviews
Our happy customers speak for us!. Hear from them about their travel experiences with us. Find out how they loved the trips we organized for them!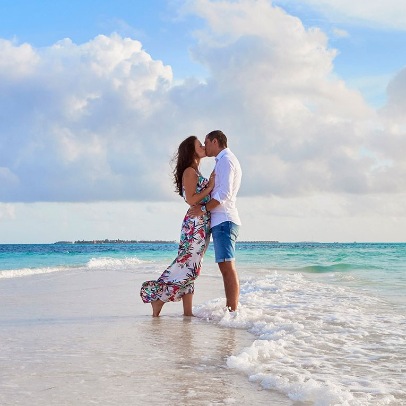 Shanavas Rasheed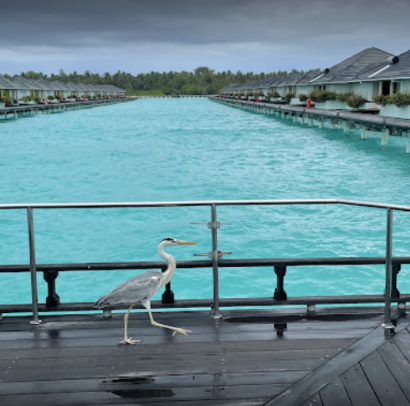 Sathish Kumar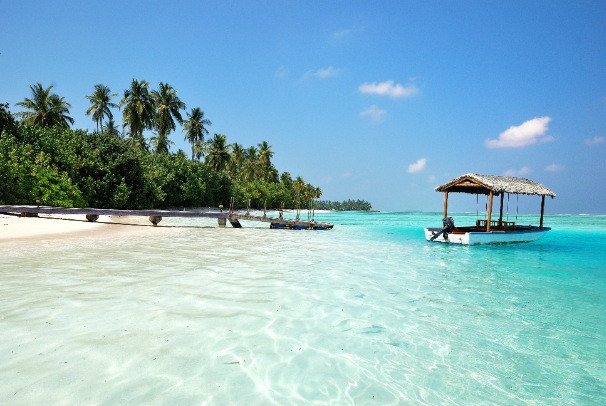 Subin S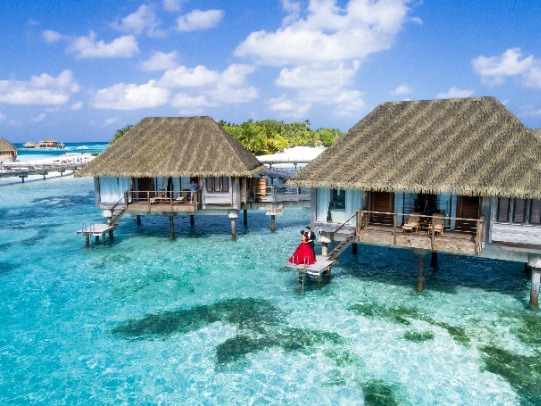 Mufeetha Zubair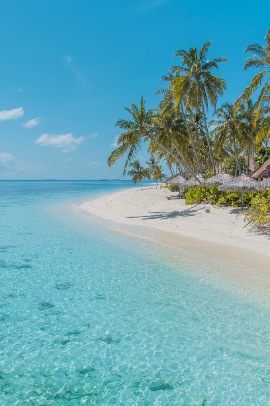 Dijo Sebastian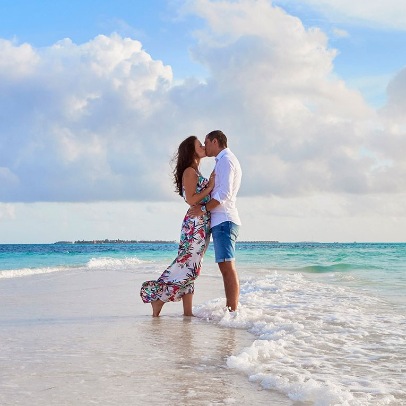 Shanavas Rasheed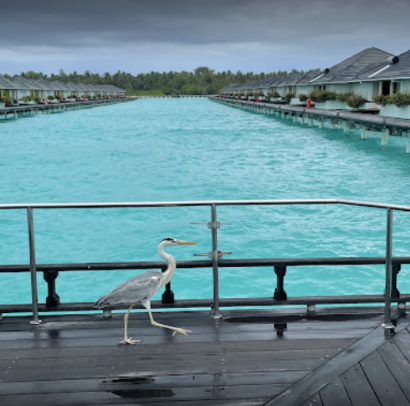 Sathish Kumar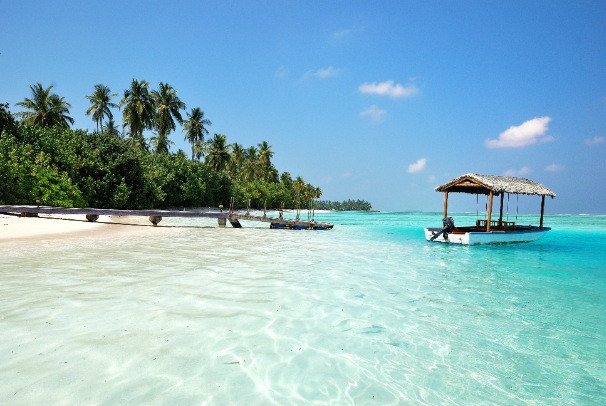 Subin S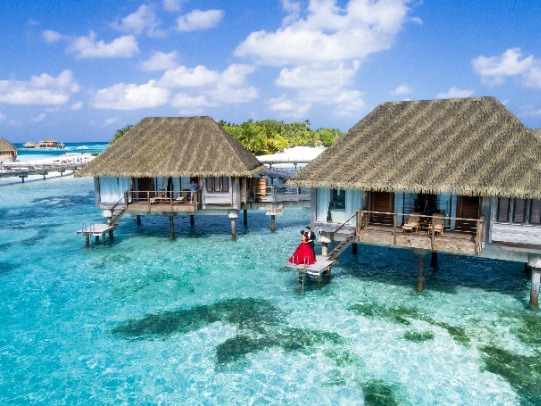 Mufeetha Zubair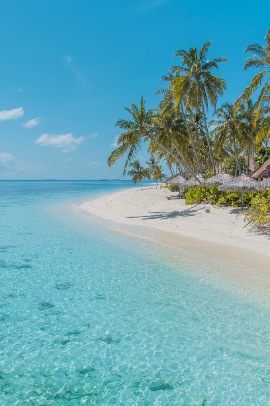 Dijo Sebastian
Frequently Asked Question
Find the answers to the frequently asked questions about the Maldives here. We have addressed the general concerns of tourists who need a little help with destinations, means of transportation and engagements available in the Maldives.
Rather than sticking onto a strict immigration verification procedure, Maldives demands only for the hotel confirmation vouchers and return ticket copies. This facility makes the destination more traveller friendly and for the same reason, Maldives tour packages for family and friends get booked in huge numbers.
Maldives has everything to keep you and your loved one enticed throughout out your honeymoon trip. You can be away from the hustle and bustle of city life and other distractions when in the beaches of Maldives. It provides a tranquil setting and the couple can be fully to themselves. They can enjoy the white sand patches, azure blue waters and the complete glory of Maldives peacefully. The marine life, the glowing beaches, boat Cruises, the glittering waters, different water sports and adventures, palm printed shores and exotic food etc are what makes Maldives unique from other destinations . Make sure you choose Maldives tour packages for couples if you are looking for a peaceful and idyllic Honeymoon trip.
Maldives sure provides breathtaking scenic beauty in all directions with its shallow water bodies, sand bars and sometimes the closest glimpse of fishermen's work day routine. But what perks up the trip is the possibilities of water-adventures including snorkelling, deep sea diving etc.
City to island transfer is facilitated by speed boats pinni shayari yach seaplanes also available.
You can sign yourself up set photo Cruise morning fishing fisherman's Island male City tour sunset fishing local village trials special Island hopping
As it is a Beach destination, you can visit Maldives at any time of year