5 Things you shouldn't miss on your Kerala Tour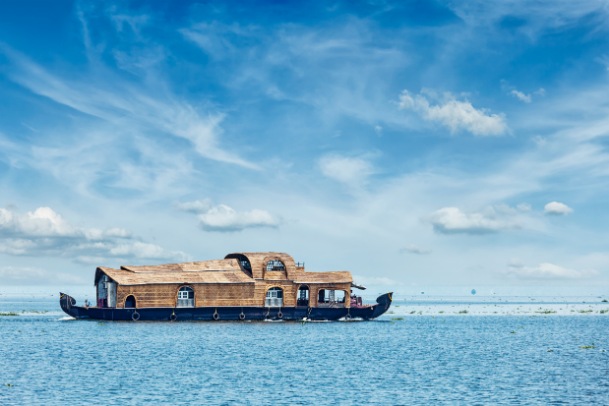 Kerala has an incredible number of exciting activities to keep you enticed all along your Kerala Tour. Here are a few must-do things you should engage yourself in if you are traveling down to Kerala.
TreeHouse Stay: How heavenly would it be to savor the misty delights of Munnar hill station and have an overnight stay in its tree houses? Away from all the hustle of the city, you can enjoy the view of majestic trees covered in mist. Make sure you add an 'overnight stay in a treehouse' to your Kerala Tour package!
Houseboat cruise: Glide gently in the placid waters, as the houseboat takes you through the narrow canals and lakes of Alleppey. You can be isolated from all the hustle and bustle of the town, enjoy the serene village life of Alleppey which is highly dependant on aquatic bodies, contemplate a bit as you listen to the gentle waves caressing the boat and most importantly, wake up to the magnificent sunrise.  Don't miss this opportunity for the world!
Elephant ride: The huge giants will take you for an ethical elephant ride through the grasslands of Thekkady and Munnar. These friendly giants will reciprocate your love and care for them all through the journey. You might get to feed them and bathe with them on request for the same in you Kerala Tour Packages. 
Ayurvedic Spa: Make it a point to embrace the vitality and perk up your spirits on your Kerala Tour by taking an Ayurvedic massage or spa. The authentic spa centers are perfect spots for rejuvenation.
Tasting Kerala Cuisine: The mouth-watering delicacies of Kerala is flavourful enough to make you crave for more. Make sure you binge on the Kerala snacks fried in coconut oil, the sea-food goodness and typical Kerala dishes.
If you are having a hard time compiling each of these activities to your Kerala Tour package, Seasonz India Holidays has sorted it for you. Visit Seasonz India Holidays to get your Kerala Tour packages customised in low fares!