Kerala Honeymoon Packages
Kerala Honeymoon Packages which best explores God's own country has been for you here! Your search for the best & Luxurious Kerala honeymoon packages with price for couples ends here. We have tailor-made and customized the best Kerala honeymoon packages with its postcard-perfect tourist spots to make you once in a lifetime dream, a reality. The hilly delights in Munnar, Thekkady, and Chembra, the beach bounty of Arabian seas,  wholesome coconut groves, the maritime tales from Fort Kochi are all awaiting you in Kerala!

Book the customized Kerala Honeymoon Packages with price that includes Kerala houseboat tours, romantic stays, candlelight dinner & private transfers all at your disposal. You can choose from the best Kerala honeymoon packages with price for couples & book the best deals to create some of the most romantic moments of your life with your loved one. 
217 Honeymoon Packages in India
Explore Kerala Honeymoon packages from Major cities
Kerala Honeymoon Packages from Pune | Kerala Honeymoon Packages from Chennai | Kerala Honeymoon Packages from Bangalore | Kerala Honeymoon Packages from Mumbai | Kerala Honeymoon Packages from Delhi | Kerala Honeymoon Packages from Hyderabad | Kerala Honeymoon Packages from Ahmedabad | Kerala Honeymoon Packages from Kolkata | Kerala Honeymoon Packages from Surat | Kerala Honeymoon Packages from Cochin | Kerala Honeymoon Packages from Vadodara  |  Kerala Honeymoon Packages from Coimbatore | Kerala Honeymoon Packages from Mysore 
A sneak peek into a honeymoon in kerala. 
With a bounty of Golden beaches in Kerala, sparkling backwaters, sprawling tea gardens, and alluring hill stations, Kerala is effortlessly one of the perfect destinations to spend the initial days of your marital bliss. Wedged between the Western Ghats and Arabian Sea Kerala is home to the many scenic delights and rich flora and fauna. 
Kerala Honeymoon packages have a lot more to offer than strolling around these spice plantations and picturesque backwater destinations. We have crafted brilliant Kerala Honeymoon Packages for couples which are sprinkled with a bunch of Honeymoon surprises. You can go for a jungle safari with your queen, stay on a houseboat with the love of your life, stroll around and breathe in the crisp mountain air and engage in many adventurous activities to spruce up your honeymoon when Kerala bound!
check out the offbeat travel destination in Kerala 
Our Kerala Honeymoon packages for couples in the boathouse are packed with romantic delights like candlelight dinner set against the backdrop of emerald backwaters or azure blue sea. Flower beds, sumptuous cakes, camping in dense forests, complimentary Kerala cuisine meals in Houseboat, etc. are all part of our Kerala honeymoon tour packages. Yes, We know how to make you both special during your Kerala Honeymoon Tour!
check out the special honeymoon packages from seasonz India 
Your search for Kerala Honeymoon Packages ends here! If you wish to go for a lavish setting, or for the Best Kerala honeymoon packages, we have got you covered. We have honeymoon Packages geared towards couples, adrenaline junkies, and food lovers!
Kerala Tourism

Kerala is regarded as one of the best Honeymoon Destinations across the country. Filled with surreal delights of Nature with hill stations like Munnar - which is also known as the 'Kashmir of South India', backwater bounty, steamy jungles, and golden beaches. Kerala honeymoon offers an idyllic retreat to every couple who are looking for a laid back escapade from all the urban chaos and long wedding ceremonies.
Kerala Tourism is completely in favor of the newlyweds who travel down to Kerala for an amazing time together. Kerala Government has regulated the rules on Houseboats safety, accommodation security, and safe transfers to ensure the security of every tourist. The population of Kerala is also a friendly bunch and are more than happy to help you out. Every Honeymoon packages to Kerala are therefore such a merry affair to the couple who are craving a bonding against the backdrop of mesmerizing sunrises and mist-covered hillocks.
The versatility of Kerala's Geographical terrains is truly a blessing to the honeymooners. Within one destination, 
How to reach Kerala
By air: Cochin International Airport - CIAL is the busiest airport in Kerala for its proximity to the popular tourist destinations. Trivandrum International Airport and Kochi International airport are the other two airports that facilitate Domestic and International voyages in Kerala.
By road: Kerala is well connected between the tourist destinations and the metro cities of Kerala have roads in good condition. You can either depend on the KSRTC buses from the big cities nearby like Chennai, Banglore, etc. You can also hop into a taxi for hassle-free traveling.
Top 10 Honeymoon Destination in Kerala
Wayanad is ready to welcome visitors 

9. Bekal : This quaint town is graced with a rustic fort, surreal temples, alluring caves, and a golden beach. Bekal is located in the Kasargod district. Make sure you head to this offbeat yet beautiful spot if you are on the Best Kerala Honeymoon Package.
1. Houseboat stays in Alleppey. : Embark on an exhilarating tour through the emerald backwaters of Alleppey and float through the interconnected canals and lagoons. You can feel the serene water, spot many aquatic creatures and get the closest glimpse of quaint village life. Dose off to the sound of gentle waves and wake up into glorious sunrises right in the backwaters with your loved one!

6. 'Spice Garden of India': Kerala is graced with pepper, cardamom, tea, coffee, clove, cinnamon, ginger, turmeric, nutmeg, tamarind, star anise, and so on. Head to Munnar, Thekkady or Vagamon to breathe in the crisp aroma of fresh leaves of Kerala's vast plantations!
7. Take couple spas and Ayurvedic massages: Kerala boasts an authentic heritage in Ayurvedic treatments which dates back to many centuries. Do not miss out on this opportunity to revitalize your mind and body. Unload stress and anxieties which might have crept in during the tiring wedding planning!
8. Explore the golden beaches in Kerala: As Arabian sea flanks Kerala from the West, Kerala is blessed with around 20 beaches. Among which Cherai, Kovalam, Marari, Varkala, Alleppey, and Fort Kochi beach are the prime romantic attractions of the beach galore Kerala has.
10. Heritage tour through Fort Kochi: Exploring the rich history and heritage of the port city - Cochin is going to an unparalleled experience to every history buffs and adventure junkies. This town is graced with rustic monuments, palaces, churches, antique stores, museums, and a Jew synagogue. Transport yourself to another realm, another time, and savor the ethereal delights together when Kochi bound!
Best Kerala honeymoon packages with Houseboat

Be it a Houseboat cruise through the placid backwaters of Kumarakom, or an isolated overnight stay in the traditional "Kettuvallam", or a shikari ride to get a glimpse of serene village life, we have some perfect Kerala houseboat packages for honeymoon for you to choose from.  Alleppey, which is fondly addressed as the 'Venice of the East', has a lot more than the backwater bounties to offer including the sumptuous Alleppey delicacy, handicraft collections, and ideal sunsets. We have also inculcated Thekkady to our Kerala honeymoon Houseboat packages, which is India's largest wildlife sanctuary. It has many exciting delights to offer including the glorious sight of Mullaperiyar Dam and Spice plantations. Kerala's rich art forms like Kathakali, Martial arts, and Tribal dance are frequently performed here and you can also have a close glimpse of wild-life by observing  Elephants, Tigers, deers, and many more animals by availing our Kerala houseboat packages for honeymoon. Choose from some of the best Kerala honeymoon packages with airfare covering Munnar, Thekkady and Alleppey Houseboat from Seasonz India Holidays .Click here for map Location 
Show Less
Best Kerala Honeymoon Packages
We have curated the best honeymoon packages of Kerala to narrow down your search for a romantic kerala honeymoon. The Kolukkumalai Jeep Safari, Houseboat Cruise in Alleppey, and Trekking in Munnar, Eravikulam National Park Visit are the most sought after Kerala honeymoon packages. Read through the most trending and luxurious Kerala honeymoon packages with the price below.
Where to stay for Kerala Honeymoon
Here are the best hotels in Kerala including Tea Valley Resort in Munnar, Poovar Island Cottage in Trivandrum, Greenwoods Resort in Thekkady, Xandari Resort in Marari Beach, Warmth Lake Resort in Alleppey. These are highly recommended by our travelers whether it was for a family vacation or couples who travel to Kerala for their honeymoon. Experience the best in class hotels and the best hospitality with your Kerala tour packages.
Things to do in Kerala
For newlyweds, Kerala has staggering amounts of things to do. As you soak up the sweet views of Nature, the couple can engage in a myriad of romantic activities and make memories. Check out the top picks of 'Things to do in Kerala' for you to add your favorite activities to your Kerala Honeymoon Package.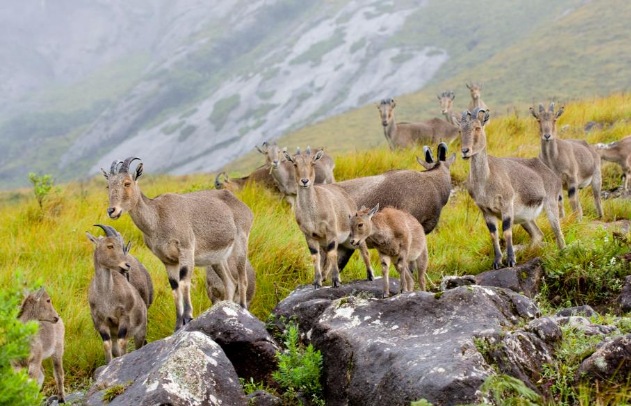 Eravikulam National Park Safari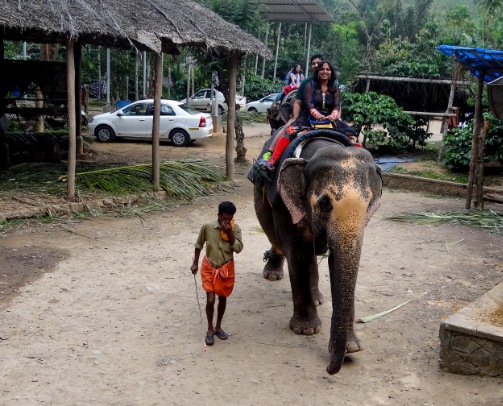 Munnar Elephant Safari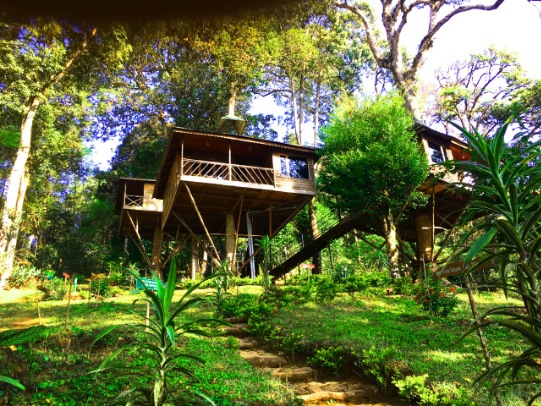 Munnar Tree House Stay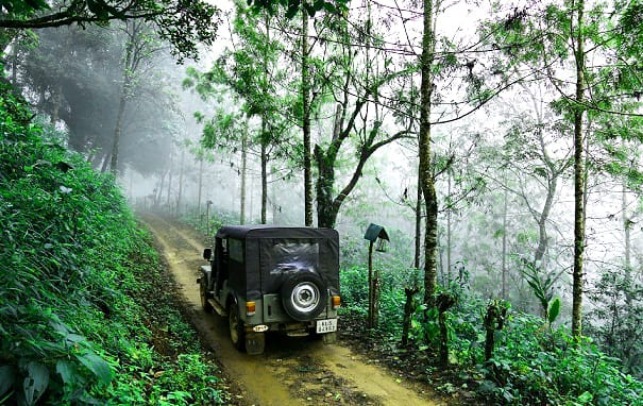 Kolukkumalai Jeep Safari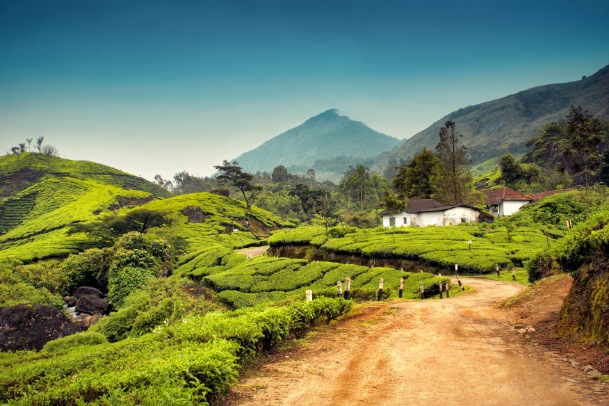 Trekking in Munnar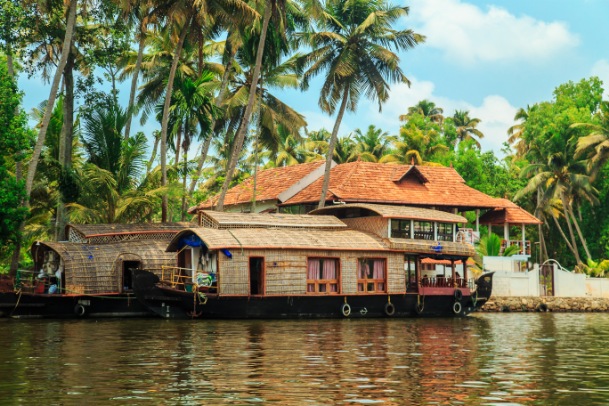 Houseboat Cruise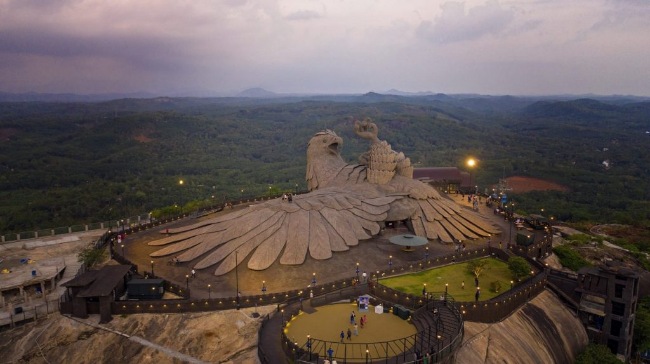 Jatayu Para Visit & Cable car ride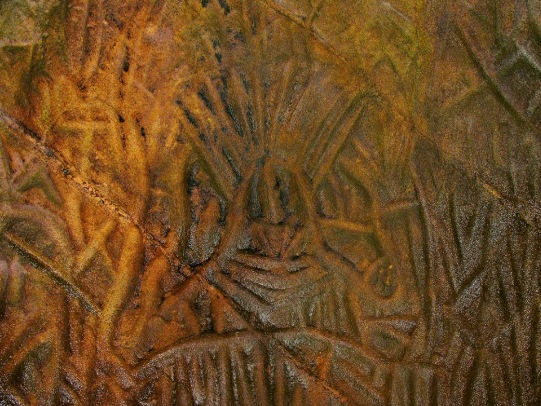 Trekking in Edakkal cave
Best Honeymoon Places in Kerala
Kerala is dotted with scenic spots from top to bottom! The hillocks, jungles, beaches, backwaters of Kerala draws in travelers from near and far. We have listed the most romantic places to visit in Kerala below! Add these top picks of places to your Kerala Honeymoon Package and treat yourself to the breathtakingly beautiful vistas of Kerala!