Fun |
Eravikulam

|
Aruna Nixon

|
03-02-2020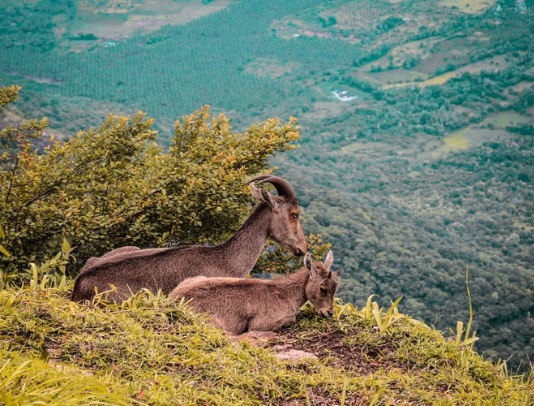 Eravikulam national park is a unique identity of Munnar. The national park houses a rich variety of flora and fauna. Eravikulam national park Munnar is recognized as one of the UNESCO world heritage sites. It's popularly known as Rajamalai Wildlife sanctuary.
 Eravikulam national park in Munnar
          The sanctuary was initially managed by the Kannan devan hills before 1971. Later on, Karnataka government took the control of Eravikulam national park and declared it as a national park in the year 1978. The national park is popular for housing the endangered species Nilgiri Tahr, the mountain goat of South India. Apart from the endangered species, the park has Nilgiri Langur, Atlas moth, Nilgiri marten, lion-tailed macaque, leopard or tiger and small-clawed otter are the main animals spotted here. People reach here to visualize the stunning wildlife roaming around the rolling grasslands.
           Eravikulam national park houses plenty of rare plants and trees that add beauty to this majestic peak. Epiphytic orchids and wild balsams enhance the beauty of national park.
 Sight-seeing at Eravikulam national park
          There are plenty of activities that enhance your visit to Eravikulam national park,
         KDFC garden is a beautiful natural retreat for visitors. Check out the varieties of flowers, cactus, creepers, shrubs and lot more maintained by the Kerala forest department centre.
         Rajamala is the tourist point of national park. People reach here through safari buses and experience the beauty of Kurinji and shoal grasslands. They spot the famous Nilgiri Tahr. Rajamalai tourism remains closed from February to March every year.
          Lakkom waterfall is a mesmerizing sight that originates from the Eravikulam national park in Munnar. It flows to river Pamba, the waterfall is a road-side delight for visitors.
 Trekking at Eravikulam national park
          In order to explore the wild Eravikulam, it's essential to go for an eco-friendly trek. Eravikulam national park in Munnar takes you on an excursion to the popular attractions in and around the national park. Walk through the beautiful Kurinji trail and explore the kurinji filled grasslands. Finally, behold the view of Anamudi peak, which is the highest peak of South India.
   Travel Tips
         Munnar to Eravikulam national park is around 15 km; there are taxi facilities from the nearby railway station. Kottayam is the nearest railway station and Madurai is the nearest airport.
         Eravikulam national park timings start by 8,30am and closes by 4.30pm, complete safari takes around 2 to 3 hours.
         September to November and April to June is the best time to visit Eravikulam national park. Tourism remains closed during February and March since it's hard to spot animals due to matting season.