Fun |
Munnar

|
Aruna Nixon

|
03-02-2020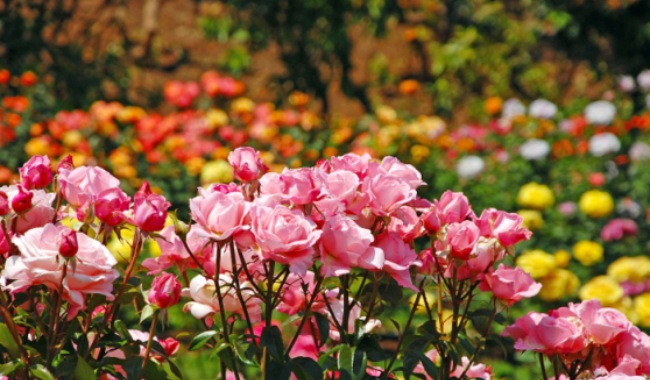 Blossom Park Munnar is a piece of exotic land with fresh flowers, lush-green landscapes, Muthirappuzha River, migratory waterbirds, and a lot more attractions in a single place. It's good to spend a whole day exploring the nook and corner of Blossom Hydel Park Munnar.don't miss this while you are on the honeymoon trip to Munnar.
  Blossom Park Highlights
            Blossom Park is located next to the Hydro-electric project in Pallivasal, near the Muthirrapuzha and rolling tea estates of Kannan Devan hills. The park has a huge space of around 16 acres. Blossom Park in Munnar houses a hundred varieties of flowering plants. It's frequently visited by locals and tourists to enjoy the bliss of local and seasonal flora. Explore the lush-green park and click some beautiful pictures that add beauty to your Munnar diaries.
  Blossom Park Munnar – Things to do
            The Blossom Park international park Munnar Kerala  has a well-equipped children's play area with sandpit, swings, hammocks and lot more cute little play options. There are special tree houses, boating and ropeway for children
            Boating through the Muthirapuzha River is splendid and favorite activity among visitors. Muthirappuzha houses the Pallivasal Hydro-electric project and it's the largest tributary of Periyar River.
           Bird watching is a striking activity; the natural and well-maintained garden attracts variety of birds. This makes it a right choice for bird watchers to spot some unique bird species at Blossom Park Munnar.
           Get unique refreshment by involving in some recreational sports. Explore the natural beauty of 16 acres park through trekking, roller skating, zorbing, nature walks or badminton. Most of the foreigners involve in these activities and relish their vacation trip.
           Blossom Park in Munnar houses the popular flower show, arranged between March and April. This show takes place every year where tourists experience vivid colors of fragrant flowers inviting a bunch of butterflies and nature enthusiasts.  Spend some shopping time at the flea market and have a refreshing fish spa. Carry your camera and capture the best moments of Munnar flower show.
 Blossom Park Munnar – Travel tips
           Blossom Park is situated in the heart of the city, just 3 kms from the Munnar town. Visitors can opt for private transportation or hire cab services to reach the destination.
          Blossom Park Munnar entry fee is nominal starting at INR 10 for adults and INR 2 for children below 12 years. The park is open to visitors every day from 9am to 7pm.
         September to March is the best time to visit Blossom Park Munnar; the region is extensively covered with a lush-green landscape and filled with flowering plant blooms. The temperature stays pleasant for a comfortable journey!!