Fun |
Trivandrum

|
Aruna Nixon

|
03-02-2020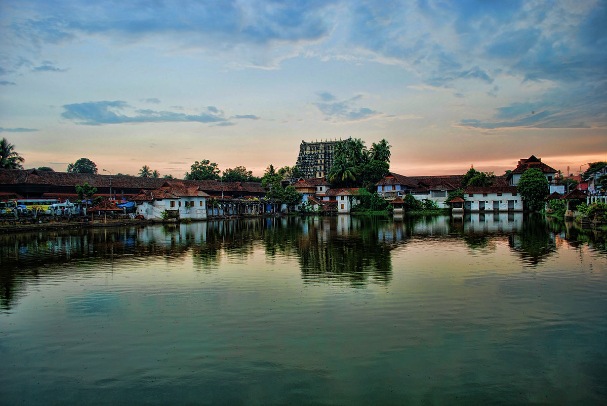 Trivandrum city has an appealing mixture of strong heritage and nostalgic colonial legacy. The city built upon seven hills was only used by seafaring explorers, but today its home to swanky metropolis with urban charm and exciting scenic destinations.
            The pride of entire Kerala, Sri Padmanabhaswamy temple is one of the best places to visit in Trivandrum. The temple is well-known for its decadent gold-plated glory. It's a principal worship center in the dharma of Vaishnavism. This majestic temple was established around 5000 years ago in the Kali Yuga. The temple and its premises are filled with great mystery and grandeur, the surrounding atmosphere leaves you awestruck. Most of the historians and archaeologists research on the architecture and other features of this ancient temple.
Padmanabhaswamy temple history
         The temple finds its mention in the holy text that dates back between 500 BC and 300 AD. As per the history, Divakar Muni consecrated the temple, who was an ardent Vishnu Bhakta who performed deep tapas for Lord Vishnu. The architecture of temple describes a fusion of Kerala style and Dravidian style. The temple has high walls and the garbagriha is located on a stone slab. The main idol of the deity is around 18-feet long. The temple construction included beautiful paintings and murals adorning its walls.
Padmanabhaswamy temple secret vaults
          The temple vaults were opened after the order from Supreme Court in 2011. The locked chambers contained huge sacks of diamonds, gold, piles of priceless gems, numerous gold statues, gold coins from different nations and ancient priceless weaponry. The priceless items found weighed over 1 ton of pure diamond and gold. The treasures were worth more than 1000 billion dollars.  The vaults had any gold statues that stood over 9 feet height, studded with precious gems. Gold and Diamond necklaces were around 18 feet long and weighed about 66 pounds.
Padmanabhaswamy temple timings
         The temple opens early morning at 3.30 am to 4.45 am for Nirmalya Darshanam. Other timings are 6.30am to 7am, 8.30am to 10.00am, 10.30am to 11.00am and 11.45am to 12pm.
             Evening hours start at 5pm to 6.15 pm, 6.45pm to 7.20pm.
            The entry fee for special dharshana is INR 150 and fee for dharshana with Prasad is around INR 180
         Padmanabhaswamy temple dress code is strictly followed by the authorities, Women are required to wear saree or set mundu, children aged below 12 years may wear a gown or similar attires, men similarly should wear Mundu or dhothi. Nowadays, there are dhotis available for rent near the entrance.