kerala

|
Aruna Nixon

|
01-09-2019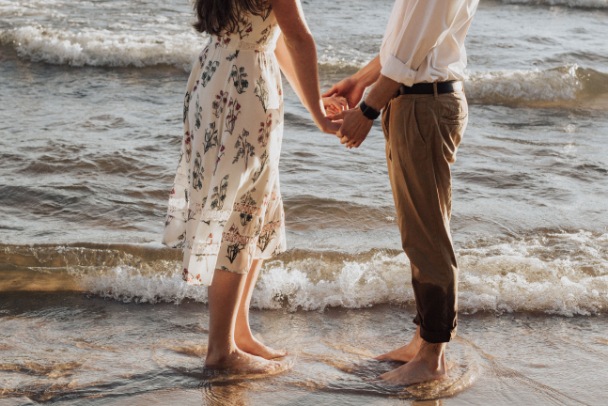 Best Beach Resorts in Kerala for 

a Romantic stay

Wouldn't it be perfect if the honeymooners can cuddle up against the pristine sea views, away from all the hustle and bustle of the city? Imagine dozing off to the sound of the waves and waking up into the magnificent sunrise with your loved one!

If your honeymoon is on the line, choose Kerala honeymoon package which is inclusive of a beach resort stay without a second thought.  If you want a little help with choosing the right resort you wish to add to your Kerala honeymoon package, we have got you covered. Scroll down to read about the top 5  resorts we have narrowed down for you:

Club Mahindra Cherai Beach Resort: Nestled on the shores of captivating Cherai Beach, this resort ensures a pampering laid back Kerala Honeymoon sojourn. The couple can dissolve into the stunning turquoise hues of Cherai beach by the day and stay in this luxurious resort with a lakefront fringed with lush green vegetation and palm groves.

Marari Beach Resort: Float in a tropical dream with your loved one by staying in this slice of paradise set on the shores of Marari Beach, if you are on a Kerala honeymoon package. Lush green farms, thatched cottages, lily pond, etc. add to the aesthetics of this little heaven by the sea. Fresh produce from their farms goes into their sumptuous cuisines. 

Xandhari Pearl, Mararikkulam: Perk up your Kerala Honeymoon by choosing this exquisite resort which is secluded from the urban noises and interventions. This beautiful beach resort reflects a flawless blend of elegance and Nature, which you can savor all through your stay. 

Carnoustie Ayurveda and Wellness Resort: Aromatic scents, warm hospitality, authentic Ayurvedic treatments, alluring scenery, etc. are awaiting you in this wellness resort. You can dissolve into nature and revitalize your spirits with spas and massages. This is going to be an exotic hideaway for the couples on a honeymoon package to Kerala.

The Leela Raviz, Kovalam: This is the Only Cliff-Top Beach Resort in India and is there for the most sought-after resort for any Kerala honeymoon package. Sign yourself up for a stay here, unwind yourself and savor the exquisite views from the clifftop with your loved one. 

You can totally avail Kerala Honeymoon Packages with the stunning resorts listed above. Visit www.seasonzindia.com for more details.