Discover Alleppey, Venice Of the East in a Traditional Kerala Houseboat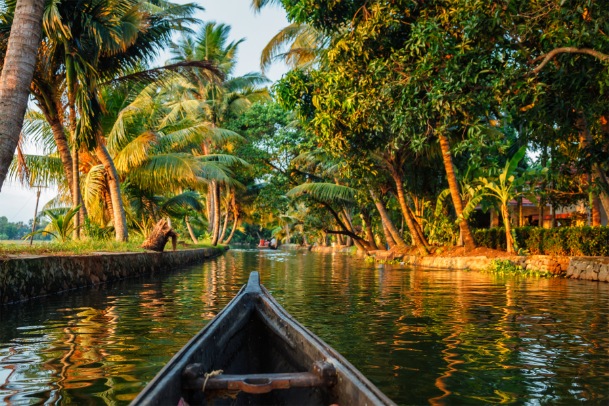 Alleppey a small quaint town nestling in the heart of Kerala, is a must-visit for all those who are romantic at heart and have a weakness for nature. Alleppey also is known as Alappuzha is the oldest planned town on the banks of the backwaters.  Lord Curzon, the viceroy of the British Empire in India, called Alleppey the Venice of the East. Even today, it is lovingly known by the same name among the travelers and nature lovers.  It is said that a visit to Kerala is not complete without visiting Alleppey. And a stay in a houseboat should be in your bucket list. A cruise in a traditional Kerala houseboat will help you discover why Alleppey is known as the Venice of the East.
●        Best Kerala houseboat packages for honeymooners - There are houseboat honeymoon packages with a single bedroom, dining room, sitting room, and kitchen.
●        Kerala houseboat packages for the family - Depending on the size of your family, you can book a houseboat with two or more bedrooms.
●        Kerala Houseboat of Day Cruise - If you are short of time, there is an option for Day Cruise. In a day trip, you embark at around 11 am in the morning at a boat jetty and the cruise ends at 5 pm.
Whatever your packages are you can opt for a houseboat with an upper deck or just a lower deck. 
The food offered in a Best Kerala Houseboat packages

Depending on your choice of a Kerala houseboat honeymoon package or family packages, the lunch, tea, and dinner are arranged in the boat. Depending on your houseboat package, for instance, if you are staying overnight then the breakfast is also arranged the next day in houseboat before dropping you back at the starting point.

Whatever Kerala houseboat package you choose, you will be welcomed with a non-alcoholic drink, preferably fresh tender-coconut water. The lunch will be served a couple of hours later. Both vegetarian and non-vegetarian Kerala meals are available.  Fish would be a fresh catch.
What you see while cruising in a Kerala houseboat
Alleppey is one of the places that is situated below sea level. As you cruise through the sleepy villages in the best Kerala houseboat package, you may come across the villagers who go about their daily chores. If you are lucky enough, you may get to see a small canoe with groceries and other kitchen essentials including gas cylinders moving gently from one place to another. Coir factories can be seen as you float along with the villages.
Some of the places the cruise passes through include Pallathuruthy, C Block, R Block, Vembanad Lake, and Marthandom Kayal. Post lunch the houseboat sails gently through the interlaced canals, and rivers with palm-fringed backwaters. Now and then, it anchors at a fishing village. Here you have a chance to experience the lush green paddy, visit a local church or temple,  try a hand at fishing and taste a glass of toddy at one of the local toddy shops.
If you love to eat fresh fish and want to enjoy the lush green nature while floating along with the quaint sleepy coir villages of Kerala, consider discovering and exploring Alleppey through a kerala honeymoon packages with houseboat cruise