Places to visit in Trivandrum
Trivandrum

|
Aruna Nixon

|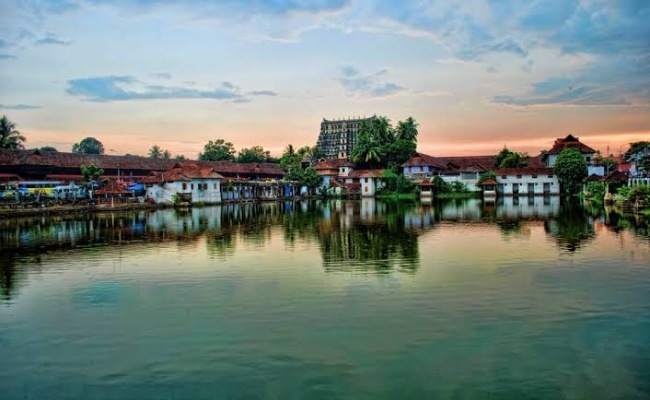 Places to visit in Trivandrum
            Trivandrum, the enchanting capital city of Kerala. The city has an appealing mixture of strong heritage and nostalgic colonial legacy. The city built upon seven hills was only used by seafaring explorers, but today its home to swanky metropolis with urban charm and exciting scenic destinations. There are plenty of places to visit at Trivandrum that offer varying sight-seeing options making it one of the best tourist spot in Kerala. 
             Trivandrum is a rich entertaining spot with beautifully designed museums, sacred temples and alluring beach shores. Get to know the top places to visit in Trivandrum,
Sri Padmanabhaswamy Temple
              The pride of entire Kerala, Sri Padmanabhaswamy temple is one of the best places to visit in Trivandrum. The temple is well-known for its decadent gold-plated glory. It's a principal worship centre in the dharma of Vaishnavism. This majestic temple was established around 5000 years ago in the Kali Yuga. The temple and its premises are filled with great mystery and grandeur, the surrounding atmosphere leaves you awestruck. Most of the historians and archaeologists research on the architecture and other features of this ancient temple. There are special timings for entrance and darshana!! 
Neyyar Dam and wildlife sanctuary
               Neyyar Dam is a serene destination that is around 6km from the Trivandrum city. The wildlife sanctuary is famous for its Lion and Deer Safari. It's a great choice for nature enthusiasts. The park also houses a crocodile farm and elephant rehabilitation centre. Most of the visitors go for a guided tour through the sanctuary. It's quite an informative tour through the nature's outskirts. 
Agasthyakoodam
                 Agastya Mala Peak is a unique and rare place to visit in Trivandrum. Agastyakoodam is considered as the second highest peak in Kerala with a mesmerizing height of 1868 meter. The slopes of Western Ghats carpeted in purple hues of orchid looks stunning and attract worldwide tourists. Agastyakoodam is located within the premises of Neyyar Dam and home to several exotic flora, fauna, etc. 
Poovar Island
                 Poovar Island is a small and cute island located around 27kms from the bustling Trivandrum city. The island spot is packed with entertaining activities for tourists. Relish on the beautiful undiscovered golden sand beaches and lively backwaters of Kerala. Poovar Island is a tranquil fishing village. Go for a relaxing boat ride through the mangrove forests and enjoy the beautiful sunset. Poovar Island is one of the best places to visit in Trivandrum. 
                  Apart from the above listed; there are plenty of places to visit at Trivandrum that assure great relaxation and unlimited fun. Trivandrum offers spectacular sights and mesmerizes every visitor with age-old cultural charm. Trivandrum looks beautiful during the winters and so, October to February is the right time to visit Trivandrum.