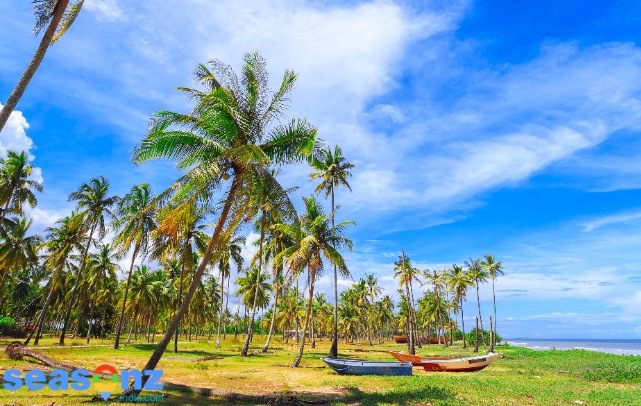 Places to visit in Kochi 
Kochi, nicknamed as the queen of the Arabian sea is dotted with exquisite spots, historical monuments, and maritime goodness from top to bottom. The heritage and art scenes of this port city are famous across the Nations. If you are that person who likes the quaint charms of old towns and the artifacts from another era, this
Kochi tour packages
are completely going to woo you!
Deeply influenced by Arabs, Portuguese and British,  you can still find the ruins and marvels established by the colonizers in Kochi. Paradesi Synagogue, Mattancherry Palace and old bazaar to name a few. The heritage and art scenes of this port city are famous across the Nations. Deeply influenced by Arabs, Portuguese and British,  you can still find the ruins and marvels established by the colonizers in Kochi. Paradesi Synagogue, Mattancherry Palace and old bazaar to name a few. Here are our top picks of experiences you should include your
Kochi Tour package
:
Visit Paradesi Synagogue
Built-in 1568, Mattanchery Paradesi Synagogue is regarded as the oldest synagogue in Asia by the CommonWealth. You can find exquisite chandeliers and glass lamps gracing the serene interiors inside the synagogue. It best exemplifies the harmony prevailed among Spanish speaking jews and Kerala natives who welcomed them to Kochi centuries ago. 
Explore Chinese Fishnet points
Fort Kochi is graced with picturesque Chinese Fishing nets scattered over the coastal lane. The fishermen community who own these nets is more than happy to help you with the operations of these alluring fishing nets. Go by the sunset for clicking post-card perfect photos against the!
Witness Biennale
The biggest celebration of contemporary art in Asia, the Kochi Muziris Biennale is nothing but a feast to an art enthusiast. Conducted once every two years by selected curators, Biennale has been the most sought after art scene in Kerala. Artists and their installations across the countries travel to Kochi for the Biennale hosted on the 12th of December every consecutive year. Aspin Wall, 
Enroute to Kumbalangi
Island Kumbalangi is an exquisite island popular for village tourism. The mangroves, Chinese fishing nets and coconut fringes of this island are mesmerizingly beautiful. Surrounded by backwaters, this fishing village gives unparalleled experiences to its dwellers and visitors.
Visit Mattancherry palace
Mattancherry Palace, which is also known as the Dutch Palace, Graced with many mythological murals, ivory palanquin, a howdah, royal umbrellas, ceremonial dress and other gallery exhibits, the palace offers a perfect glimpse of Kochi's glorious past. This alluring palace was a gift to the Cochin King by the Portuguese.
Stroll through Cherai beach
Cherai beach is one of the golden beaches of Kerala famous for its scenic beauty and alluring charm. The Chinese Fishnets and the dolphins jumping around in the deep sea are a feast to watch from the coast. If you are looking for an idyllic holiday, make sure you pop into this spot to your Kochi Tour Package. 
Lurk around the Jew Street
The Jew street holds a quaint charm to it. Fringed with marvelous antique shops, Jew street is a beautiful place to lurk around lazily. You can shop as much you want as you savor the beauty of this old sleepy slice of old Kochi and its picturesque walkways. You can shop for crockery, jewelry, china and curios from the past, etc. here
Mangalavanam Bird Sanctuary
Hop into this beautiful mangrove spot and watch beautiful resident and migratory birds. You can spot some of the rarest birds - common redshank, common greenshank, brahmin kite, white-breasted waterhen, and marsh sandpiper, etc. to name a few. Located in the heart of Kochi, this sanctuary is home to many mammals as well like the painted bat, bandicoot, Indian flying fox, etc.
Pop into the Marine Drive.
The marine drive which faces the backwaters flaunts a picturesque view to the visitors. Suitable for an idyllic day out, the lush park nearby adds to the picnic mood induced by this spot. Everything gets better in this spot with the sunset. Soak up in the sunlight, binge on the snacks and savor the calm waters of Marine Drive when you are Kochi bound.
Visit Hill palace 
This gem of a monument was the former residence of Maharaja of Kochi. Built-in 1865, this elegant palace and its lush green premises have been made to many Indian movies. You can find many exhibits from time immemorial and informative galleries inside the premise.
Make sure you make the most out of the maritime glory of Kochi by adding these charming spots to your Kochi Tour Packages. We can help you with the logistics, travel hacks and many more! Visit seasonz India Holidays 
for exciting deals on
Tour Packages and honeymoon packages to Kochi
.