Fun |
mattancherry

|
Aruna Nixon

|
03-02-2020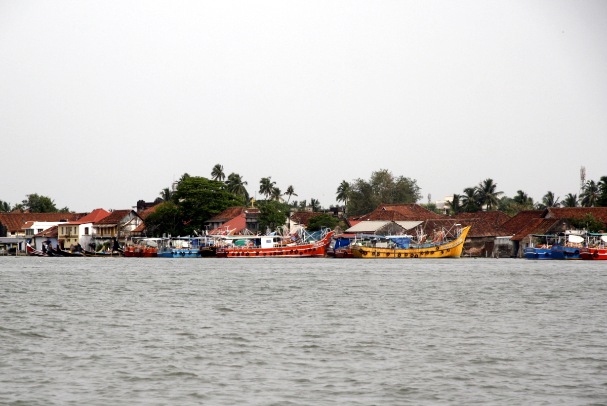 Kochi is the financial hub and industrial capital of Kerala. The city is marked with the influence of Arabs, Portuguese, Dutch, Chinese and finally, the British. The city has a group of Islands interconnected by ferries. Kochi or Cochin, Queen of Arabian Sea, nestled with a plethora of unique attractions. 
            Mattancherry is a must-visit place in your trip to Kochi. It's located to the western part of Kochi. Mattancherry was once a bustling commercial hub, when the city had frequent foreign invasions and invaders left some unforgettable marks on the landscape of Mattancherry. The city has a migrant community with abundant opportunities. Jews, Gujarathi, Konkani, Jains, and Marathi are the popular communities in Mattancherry. 
           Have a look at the popular attractions in and around Mattancherry,
Mattanchery Palace
          Mattanchery palace is a picturesque destination and one of the unique places to visit in Kochi. It's a popular Portuguese palace in Mattancherry displaying all the belongings to the rajas of Kochi. The palace depicts the fascinating history of Kerala through incredible artifacts and other embellishments. Mattancherry Palace has a simple architecture that exhibits the typical Kerala style mansion. Have a look at the paintings and other exhibits of Cochin Rajas and mythological murals. 
Jewish Synagogue
         Mattancherry Synagogue Cochin or Cochin Jewish Synagogue is one of the oldest and active synagogues in Kochi. It's one of the devotional places to visit in Kochi. The synagogue was constructed in the 15th century around 1567 and shares its wall with the popular Mattancherry Palace. The synagogue was built by Spanish speaking Jews with beautiful chandeliers, brass railed pulpit, clock tower, Chinese hand painted tiles and striking interior architecture.
Dharmanath Jain Temple
          Dharmanath Jain temple has remarkable architecture and sacred place for Jain communities. The temple is constructed with beautiful white marble stones that resemble the symbol of peace, harmony and devout feelings. The temple is a unique place of worship for the Gujarathi people settled in Mattancherry. 
Coonan Cross Shrine
         Coonan cross shrine is a major landmark in Mattancherry. It's a serene and calm place of worship for Christians. Mattancherry church has a huge history that dates back to the year 1653, where more than 25,000 people took religious oat for not following the Latin Archbishops. 
         Winter months from October to February is considered as the best time to visit Mattancherry, the entire locality stay cool and ideal time to indulge in exciting tourist activities
         Mattancherry has several cultural and historic landmarks. Being a small town, indulge in detailed sight-seeing tour and explore the different grandeurs of Mattancherry.