Napier museum & Sree chitra art gallery
Fun |
Trivandrum,

|
Aruna Nixon

|
03-02-2020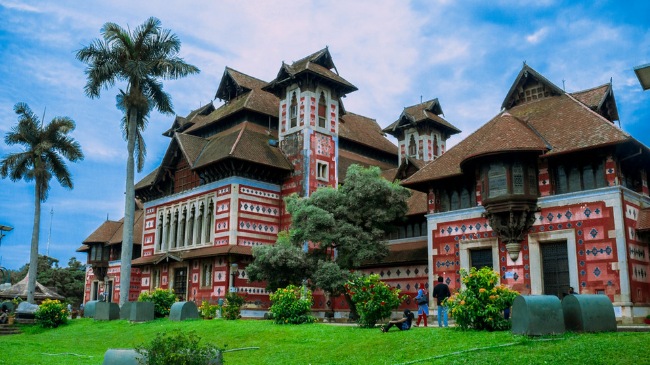 Trivandrum, the enchanting capital city of Kerala. The city has an appealing mixture of strong heritage and nostalgic colonial legacy. The city built upon seven hills was only used by seafaring explorers, but today its home to swanky metropolis with urban charm and exciting scenic destinations. There are plenty of places to visit at Trivandrum that offer varying sight-seeing options making it one of the best tourist spot in Kerala. 
                Napier museum and Sree Chitra art gallery are the renowned tourist destinations in Trivandrum Both the attraction depicts the unique culture and heritage of the Trivandrum city. 
Napier museum
               Napier museum is a collection of unique ancient artifacts. The museum is renowned for its fine collection of paintings, sculptures, and other musical instruments. Napier museum is a landmark in Trivandrum and popular tourist spot among foreigners. The museum is  situated right in the heart of Trivandrum city. Napier museum Trivandrum was established around 150 years ago, but still maintains its good old charm. Napier museum in Trivandrum is well-known for its marvelous architecture, which is based on the Indo-Saracenic styles. Traveling to Napier museum is a great delight for adults and children, the museum has oldest zoological gardens and works of famous artists like Raja Ravi Varma, Russian theosophist, Nicholas Roerich, and some unique Mughal art forms. 
             Napier museum is a frequently visited spot among history buffs and nature lovers. Napier museum timings start at 10am in the morning and closes at 4.30pm in the evening.  
Sree Chithra art Gallery 
             Sree Chithra art Gallery Thiruvananthapuram was opened to the public in the year 1935. The art gallery was established with the motive of improving the interest in education and the development of artistic talents. Sree Chithra art Gallery Thiruvananthapuram Kerala represents the paintings of various genres. The art gallery has a collection of few rare paintings with a distinct stamp of Indian culture. The art gallery was constructed out of two bungalows and furnished under the guidance of Dr.Cousins, who was the exponent of art and literature. Sree Chithra art Gallery is popular for the painting collection of Raja Ravi Varma. He won international fame during the painting exhibition in Vienna in 1873. Raja Ravi Varma is acclaimed for his paintings that exhibit the mythological characters. 
            Sree Chithra art Gallery also houses the popular Bengal school paintings, works of contemporary painters, mural paintings, paintings of Russian artists, art from Bali and special Tanjore painting. 
             Sree Chithra art Gallery timing starts at 10am and closes at 5pm. Get immersed in the beautiful paintings and appreciate their craftsmanship!!