Fun |
Trivandrum

|
Aruna Nixon

|
03-02-2020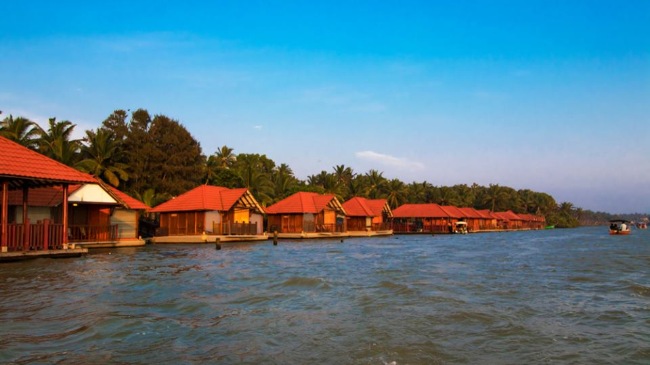 Trivandrum, the enchanting capital city of Kerala. The city has an appealing mixture of strong heritage and nostalgic colonial legacy. The city built upon seven hills was only used by seafaring explorers, but today its home to swanky metropolis with urban charm and exciting scenic destinations. There are plenty of places to visit at Trivandrum that offer varying sight-seeing options making it one of the best tourist spot in Kerala. Trivandrum is a rich entertaining spot with beautifully designed museums, sacred temples and alluring beach shores.
             Poovar Island is a small and cute island located around 27kms from the bustling Trivandrum city. The island spot is packed with entertaining activities for tourists. Relish on the beautiful undiscovered golden sand beaches and lively backwaters of Kerala. Poovar Island is a tranquil fishing village. Go for a relaxing boat ride through the mangrove forests and enjoy the beautiful sunset. Poovar Island is one of the best places to visit in Trivandrum.
  Poovar beach
            Poovar beach is a stunning beach destination on the island. The glittering golden sand and gentle breeze bring in huge number of tourists every day. The swaying coconut trees resemble a beautiful honeymoon location. Capture the best of Poovar beach into your honeymoon diaries. Keep this picturesque place in your must-visit destinations and get a chance to access the beautiful island with the help of water taxis.
   Poovar island cruise
           Poovar island cruise is a journey amid the crystal clear waters surrounded by raw nature. Make sure you travel to the neighboring fishing village and explore its surreal beauty. Fishing village expedition is really informative, where visitors learn about the Chinese fishing net and art of fishing. Get a chance to visit the martial arts village to learn about the Kerala special Martial arts. River rafting and other water sports take you on a romantic vacation in Poovar Island. 
  Food and accommodation at Poovar Island Trivandrum
         The coastal area gives you some mouth-watering and delicious food items. Poovar is a fishing hub and so, taste the best fish dishes and other watering delicacies. There are plenty of multi-cuisine shacks and other restaurants serving international cuisine.
         Poovar island hotels provide excellent accommodation. There are top luxury resorts and hotels, at the same time budget specific hotels. Enjoy a whole day in the land of Poovar and make your journey memorable!!
         Winter is the best time to visit Poovar Island for reduced humidity and comfortable temperature range. November to February, the climate stays crisp and delightful for a hassle-free journey.