Malaysia Tour Packages
If you are looking for an exotic Malaysia Tour Package, you have landed on the right page! Go easy on yourself if you are having a hard time choosing from the most attractive spots for your Tour pa... Show More
If you are looking for an exotic Malaysia Tour Package, you have landed on the right page! Go easy on yourself if you are having a hard time choosing from the most attractive spots for your Tour package to Malaysia. We have got you covered! Seasonz India Holidays have crafted Malaysia budget tour packages to best fit your pocket!

Go easy on yourself if you are having a hard time choosing from the most attractive spots for your Tour package to Malaysia. Because we have got you covered!! The exquisite caves, soaring skyscrapers, idyllic beaches and exotic wildlife of Malaysia sure is overwhelming to plan and pack to a vacation itinerary. How about leaving the planning part to us and enjoying the trip without worrying about cancellations, negotiations, and stuck ups? No, our International trips will not cost you a fortune - Seasonz India Holidays has also crafted excellent Malaysia budget tour packages that best fit your preferences! 

 Take a plunge into the cosmopolitan ecstasies of this vast city with a multitude of cultures! The wholesome blend of Malay, Chinese, European and Indian cultural influences are awaiting you in this beautiful destination. Sign up for enjoying The calming islands of Malay peninsula, the tropical delights in Genting highlands and Cameron highlands, the wild city relishes like a cable car ride, Petronas Twin tower, savoring tea plantations, national parks, Batu Caves, and much more! Get the Best  Malaysia Tour Packages curated by our experts with all of these amazing experiences. So why wait! Pack your bags right away and set out on your Malaysia Tour!
               We also have Malaysia tour packages for families designed for amusing every family member. The jungle walks, the beachside funs and escapades to the bustle of busy cities are the prime attractions included in our Malaysia tour packages for family.
Itinerary: 
The expanse of merry in our Malaysia Tour Packages is splendid than one can think. On arriving at the Kaula Lumpur airport, you can set off with the Kaula Lumpur city tour, visit the National monuments, National park, Petronas Twin Tower and KL Tower. On day 2, you can visit Aquaria KLCC, an Oceanarium located beneath Kuala Lumpur Convention Centre within Kuala Lumpur City Centre in Kuala Lumpur, and KL Bird Park. Day 3 is meant for enjoying the delights offered by Genting Highland,  the magnificent and city perched on hilltop, Batu caves. You can also sign up for the cable car ride and casino visits by night. On day 4, you can enjoy the Putrajaya Tour and then head to Kaula Lumpur airport for the departure.
Best time to visit Malaysia:  
There is no such time as the 'Best time to visit Malaysia' as it is a year-round destination. It has something for everyone in every season. Read on if you are specific about festivals to attend, temperature and vibe you prefer for your Malaysia Tour Package.
Winter:  (December to April)
This is the best time to visit Malaysia as the temperature remains low and steady and steady between 22 to 30-degree celsius. So many festivals including Easter and Sabhan culture's celebration fall in this season well. 
Summer: (June to August)
Summertime is undoubtedly the best time to visit Malaysia for water activities. Getting around Malaysia will not be affected by the sun as the temperature is manageable, which is between  23-32 degrees Celsius. 
Monsoon: (April to September, and October and March.)
Malaysia experiences the Southwest and the Northeast monsoon and you can expect sudden rains anytime during this season; However, they are trivial and never affect the tourists getting around in different spots of Malaysia.
How to reach Malaysia:
By air: The most convenient means to reach Malaysia is by air. The Kaula Lumpur International airport is the main airport here. Senai International airport and Kota Kinabalu International airport are the other two airports you can access. Malindo Air, Srilankan Airways, AirAsia, Singapore Airlines are a few airways 
By rail: You can take train rides to Malaysia from Singapore and Thailand. Keretapi Tanah Melayu (KTM) is the main Railway Station in Malaysia. 
By road: Malaysia by road is not recommended as the journey can be quiet exhausting. However, to experience the road trip, you can avail buses from Indonesia and Thailand.
Places to visit in Malaysia: Malaysia has something for everyone no matter how arban or Nature lover you are. From exploring the lush green parks, rich aqua life and placid islands of Malaysia to savoring the cityscape and twin Petronas tower, Malaysia offers a galore of scenic spots in its terrain. Make sure you read on and pick your favorite destination to add to your Malaysia Tour Packages. 
Petronas Towers: the iconic architectural marvel is the first thing that comes to our mind when someone says Malaysia. Make sure you enjoy the cityscape from the double-decker sky bridge of this tower. Is your Malaysia Tour Package even complete without visiting the Petronas Tower?
Acquaria KLCC: Aquaria KLCC, the gigantic aquarium park sprawled in 60,000 square feets offers incredible views of marine life. Spot over 250 species of marine animals including Seahorses, tiger sharks, coral fishes etc.
Batu Caves: Batu caves is an exquisite 400 year old spot with quaint cave temples on top of low lying hillocks. It is an exhiliarating experience to climb up around 300 steps up the limestone hills and witness the magnificant temple idols!
KLCC Park: With a 10,0000 sq meters long man-made lake, beautiful fountains and small waterfalls, KLCC Park is a must-visit place for Nature lovers. Stunning stage shows are also hosted in this exqusite oark to entice the tourists.
Sunway Lagoon Theme Park: If you are on a faily tour package to Thailand, make sure you make it to Sunway lagoon theme park. This 80-acre park with man-made river ride, wave pool for refreshment, surf beach, the 360-degree revolving pirate ship is a perfect spot for all kinds of recreational activities. 
Langkawi Sky Bridge: It is the World's longest free span and curved bridge suspended from a height of 82 meter. It takes a cable ride to access the mountain top before you can start your sky walk. Make sure you sign up for this highly rewarding experience of walking with the clouds when you are Thailand bound. 
Kuala Lumpur Bird Park: This park is a paradise for bird-lovers; It is home to 3000 species of birds including both migratory and local birds. The park encourages bird-friendly activities like feeding birds like Ostrich, Lory, Hornbill, etc
Putrajaya Tour:This tour through less crowded and calm terrains is a highly rewarding experience. The pink cotton candy-colored Putrajaya and Iron mosque built in tranquil Islamic architecture offers exquisite views to the travelers.
Kuala Lumpur: This capital city brims with Architectural marvels and the Petronas twin tower with 88 storeys. Other attractions of this place are KLCC Botanical park, Suria KLCC, Central park which is fondly called as Chinatown for the ethnic collections, Bukit Bintang, Thean Hou Temple, and many more amazing spots.
Things to do in Malaysia: From skydiving to scuba diving, Malaysia offers a myriad of activities for the adventure junkies. The diverse sanctuaries and National parks of Malaysia is sure to entice the Nature lover in everyone. The food junkies call Malaysia a heaven for the gastronomal delights it offers. Find out your favourite from the must-do activities listed below and add them to your Malaysia tour packages without a miss!!
Tandem Skydiving: Float in the sky like a cloud by signing up for the -Tandem Skydiving. You can float 10,000 feats above the ground level when supported by all the safety gear. Tandem Parachutes, Tandem jumping, etc. are also available.
Scuba Diving, Kota Kinabalu: Sign up for whale shark dive and wreck diving if you are an adrenaline junkie! Swim in the South China sea and spot exotic schools of fishes, and other marine animals.
 Parasailing, Langkawi: Take a dip in the sparkling waters of Langkawi and fly 500 feet above the sea level. Parasailing in Langkawi is definitely one of the must-try things to do in Malaysia. You will get to fly and glide through the waves as you savor the view of emerald greenery and crystal blue ocean
 Island Hopping Tour: Island Hopping in Langkawi is one of the most popular activities in any Malaysia Packages. Three to four stunning islets of Malaysia. The exquisite Pulau Beras Basah, Pulau Singa Besar where you can feed eagles, are all covered during this trial. 
 Putra Jaya - Hot Air Ballooning: The largest International Hot Air Baloon Fiesta is held in Putrajaya annually. Watch some funky painted hot air balloons decorating the sky and gifting you a visual feast! You can see hot air balloon participants from Britain, Belgium, India, Malaysia, Taiwan, and Thailand.
Sunway Lagoon Theme Park: This amusement park is spanned across 88 acres. It has 6 adventure zones including  Amusement Park, Water Park, Extreme Park, Nickelodeon Lost Lagoon, Wildlife Park and Scream Park. This park is totally worth your time and money for the excitements and adventures it offers to all age groups
Casino De Genting Island:This dreamy destination sprawl across a huge mountain and has everything to put you on cloud 9, starting from the theme parks, Taste Malaysian Street foodcave temples, bee-mushroom-maze farms, adventure parks, casinos and what not! Add this spot to your Tour package to Malaysia and thank us later
Malacca city tour:This historic city is tightly packed with architectural marvels like Portuguese St. Paul's Church, A Famosa fortress, Red square sites, Queen Victoria Fountain and much more. Most of these are marvels from the 1600s. The quaint attractions of the city are unparalleled!
Taste Malaysian Street food:Amble around in the streets of Malaysia to grab handfuls of flavorsome soups, ramen, desserts, salads, flatbreads, dumplings, local fruits, and drinks. You should make time to explore these 'jalans' or streets of Malaysia in the evening to make the most out of its local cuisines.
Petronas Twin Towers:This twin skyscrapers together makes an alluring sight to swoon. This is an iconic attraction of Kuala Lumpur. Make sure you make it to this tub- structured towers by booking the right Malaysia tour package. You can enjoy the panoramic cityscape from the top of these tower along with the sight of Skyscrapers.
Show Less
Popular Malaysia Tour Packages
Exciting deals on most popular Malaysia Tour packages are listed below. Be it a solo trip, a Honeymoon Trip to Malaysia or Malaysia tour packages for the family we have stunning offers tailor-made for exclusive groups. Check out some of the most sought after deals here:
Destination
Days
Rating
Price
Malaysia Tour Package with Malacca city
5 Days 4 Nights
Customizable
4 Star


42 Reviews

₹23,000/-

₹18,000/-

(Per Person on twin Sharing)

Thailand Malaysia Tour Packages for Family
8 Days 7 Nights
Customizable
4 Star


42 Reviews

₹43,500/-

₹39,500/-

(Per Person on twin Sharing)

Kuala Lumpur and Langkawi Tour Package
5 Days 4 Nights
Customizable
4 Star


42 Reviews

₹29,000/-

₹23,900/-

(Per Person on twin Sharing)

Singapore Malaysia Tour Packages with Langkawi
8 Days 7 Nights
Customizable
4 Star


42 Reviews

₹56,000/-

₹56,000/-

(Per Person on twin Sharing)

Malaysia Tour Package for Family and Couple
4 Days 3 Nights
Customizable
4 Star


42 Reviews

₹21,000/-

₹15,500/-

(Per Person on twin Sharing)

Malaysia Tour Package with Langkawi Island
7 Days 6 Nights
Customizable
4 Star


42 Reviews

Malaysia Langkawi Tour Packages
5 Days 4 Nights
Customizable
4 Star


42 Reviews

₹31,000/-

₹27,000/-

(Per Person on twin Sharing)

Malaysia Thailand Tour Packages from Kerala
8 Days 7 Nights
Customizable
4 Star


42 Reviews

₹420,000/-

₹38,000/-

(Per Person on twin Sharing)

Malaysia Tour Package with Sunway Lagoon
5 Days 4 Nights
Customizable
4 Star


42 Reviews

₹25,500/-

₹21,000/-

(Per Person on twin Sharing)

Malaysia Singapore Tour Packages
6 Days 5 Nights
Customizable
4 Star


42 Reviews

₹47,000/-

₹41,900/-

(Per Person on twin Sharing)
Trending Malaysia Tour Packages
Low fares, ideal travel plan, and excellent real-time support are what make our Tour package deals special! We have compiled the most trending packages in the industry which is extremely budget-friendly. Book now and gift yourself the amazing Malaysian holidays you deserve!
Hotels in Malaysia
We have compiled a list of best hotels in Malaysia with irresistible comfort and contemporary amenities, from where you can choose the ideal deal best fits your budget and comfort. Seasonz India prioritizes the hotels according to the reviews and experiences shared by our esteemed guests.
Things to do in Malaysia
This urban hub has so much to offer every traveler who has an eye for Coastal delights and man-made high rise buildings. Read further to know the multitude of attractions and engagements available in Malaysia, if you have chosen a Tour package to Malaysia.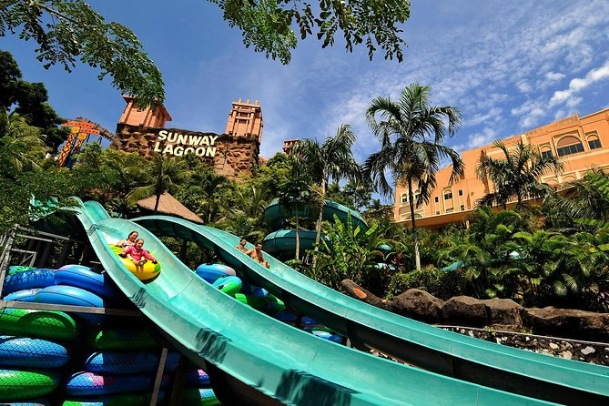 Sunway Lagoon Theme Park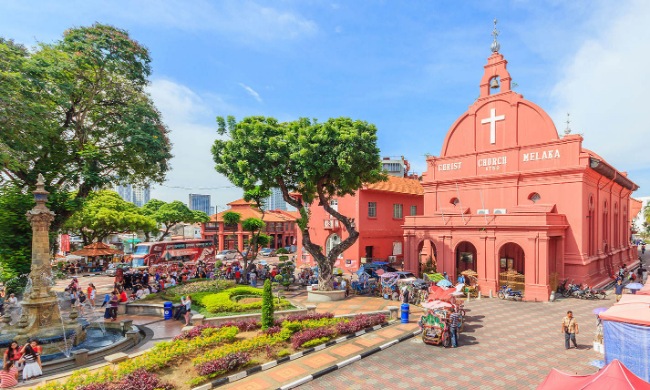 Malacca city tour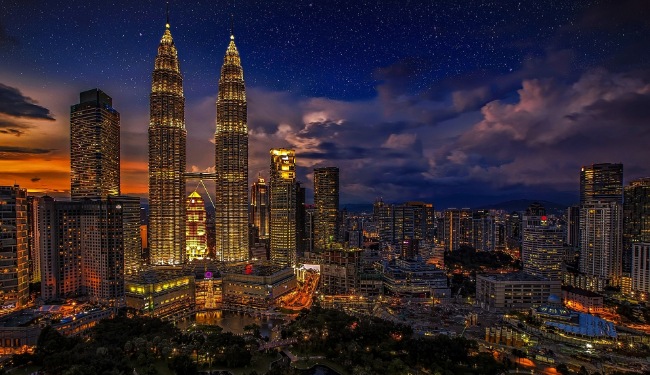 Petronas Twin Towers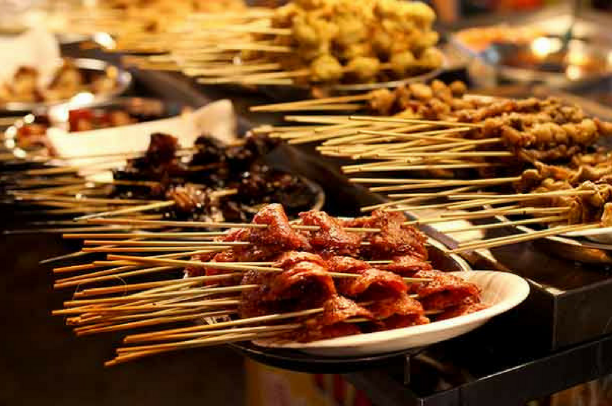 Taste Malaysian Street food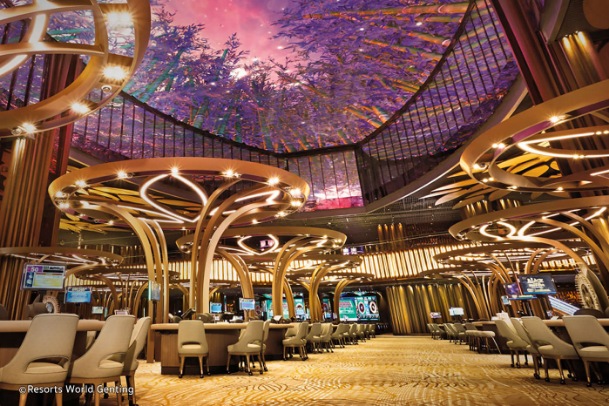 Casino De Genting Island
Places to visit in Malaysia
The diverse destinations of Malaysia offer an incredible range of versatile experiences for every age-group. This makes Malaysia desirable for honeymooners, family and solo travelers.