Refresh your post-COVID life with a trip to Munnar
Adventure | Fun |
kerala

|
sooraj

|
11-04-2020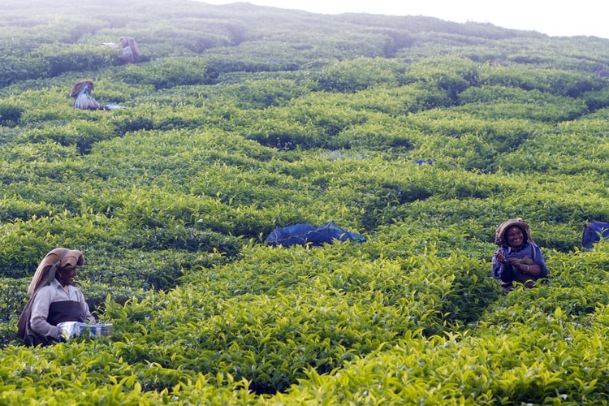 Munnar, Kerala's top tourist destination, is getting back to normal with the government announcing more concessions. The Coronavirus has had a very severe impact on the travel industry. But now we are in a state of recovery from the pandemic. The travel and tourism industry has begun to operate in accordance with government guidelines. Kerala is one of the preferred post-COVID destinations for travelers.
Well known as the Kashmir of South India, Munnar is nothing less than a paradise for nature enthusiasts. Located in the western Ghats mountain range, Munnar is considered to be one of the best tourist destinations in Kerala. Munnar tour packages are immensely popular among domestic as well as international travelers. The scenic landscapes, the cool weather, the gorgeous waterfalls, trekking trails and adventures offered here are the reason why so many people choose Munnar Tour Packages over everything else. In addition to the enchanting beauty of these hill stations, people can also enjoy the closest sneak peek of the enticing wildlife. This is why Munnar tour packages for family, honeymooners, and nature lovers are popular like anything, because they have something for every age group.
Choose a Munnar tour package and visit this paradise on earth at an affordable price. Here are some of the most popular tourist destinations in Munnar that you should not miss. Make sure you add these sites to your Munnar honeymoon packages or Munnar tour packages. 
Eravikulam National Park
One of the major attractions in the vicinity of Munnar is the Eravikulam National Park. This park is famous for its endangered inhabitant, the Nilgiri Tahr, and the beautiful Neelakurinji flower. It's a great spot for trekking, and the park offers a breathtaking view of the tea gardens covered by blankets of mists. 
Mattupetty Dam
It is located about 13 km from the town of Munnar. Situated at a height of 1700 m above sea level, the dam offers a stunning view of the surrounding hills and landscapes.
Top Station
Top Station is the highest point in Munnar which is at a height of 1700 m above sea level.  It is located 32 km from the Munnar town. Top Station offers a panoramic view of the neighboring state of Tamil Nadu. It's one of the prime spots in Munnar to enjoy the Neelakurinji flowers blooming over a vast area. It is a location you don't want to miss in your Munnar tour package.
Anamudi peak
Anamudi peak is the highest peak in the Western Ghats and southern India. It is standing at a height of about 2700 m. It is located inside the  Eravikulam National Park. It is one of the best trekking spots in Kerala. Tourists can trek to the peak with the permission of the wildlife authorities.
Tea Museum
The trip to Munnar is not just about the grandeur of Mother Nature. A trip to this beautiful hill station also offers a vibrant glimpse of how the tea culture has blossomed throughout South India. A visit to the Tea Museum is a unique experience. The museum is situated in the Tata Tea Estate of Nallathanni in Munnar.
Guidelines for travelers following covid -19 protocol
1. Travelers will have to follow the Covid-19 protocol strictly while visiting the tourist spots. 
2. All the travelers must register in the COVID19 online portal before entering Kerala.  Here's the registration link. https:/covid19 jagratha.kerala.nic. 
3. Tourists entering Kerala for short vacations of less than 7 days do not need a coronavirus negative certificate. 
4. If the travelers are planning to stay more than seven days, they must undergo coronavirus tests immediately after entering the state or should carry a COVID-19 certificate or they will have to remain in quarantine for seven days. 
6. Face mask, use of hand sanitizers and maintaining of social distance is compulsory during your visit to Kerala. 
7. If visitors develop symptoms of the virus during their travels, they must contact the DISHA Helpline and seek help from healthcare professionals.
It is true that COVID19 has restricted Kerala tourism in many ways. However, we can overcome this scenario by taking safety measures and social distancing while traveling. The Government of Kerala is taking all the precautions necessary to ensure safe and comfortable travel for all tourists. The government of Kerala and tour operators is taking concerted efforts to welcome tourists by setting up possible safety for them. So without thinking too much, pack your bag and plan a trip to Munnar.
Book your Munnar tour package or Munnar honeymoon package with Seasonz India Holidays and get exciting offers and deals. We are providing safe and secure traveling by following all the guidelines given by the government. Visit www.seasonzindia.com to book your tour package.