Kerala: The God's Own Country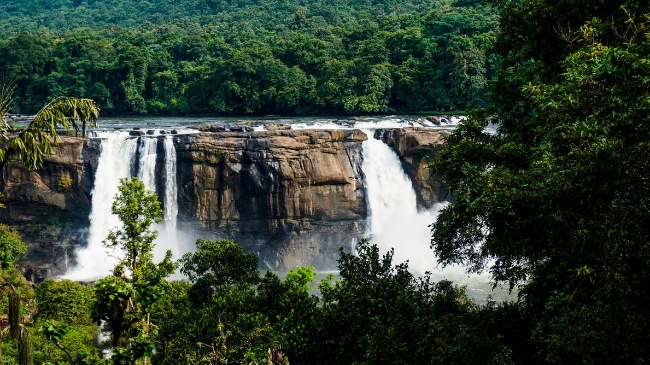 Kerala also renowned as Keralam is one of the small states in India. It is located in the southern part of India on the Malabar coast wedged between the majestic western ghats and the Arabian Sea. The rich cultural heritage of Kerala is deeply rooted and is a blend of Aryan and Dravidian cultures. Kerala is presumably one of those travel destinations that everyone wants to visit, at least once in their lifetime, with rich culture and natural diversity, traditional cuisines, lush green stations, and beautiful backwaters.
Kerala
is widely known as the "God's Own Country," an assertion of divine origin that has been proudly proclaimed on innumerable signposts, bumper stickers, and billboards all around the state. At most corners of the planet, such bragging would sound unbearably self-satisfied, tourist destination-oriented marketing which lacks originality or freshness. But here, in this vibrant state on the southwest coast of India, it doesn't sound smug so much as sincere, precise even.
This stunning state is rightly called as the paradise, given its verdant scenic landscapes and pristine beaches that will leave you amazed. Gifted with natural features and ecological diversity, Kerala has a lot more to offer to tourists and travelers. The rich historical and cultural heritage, the dance form, and the essence of music is so remarkable that the tourist will be fascinated by the mystical powers of Kerala.
The literary definition of Kerala is "the land of coconuts". "Kera" means coconut in the Malayalam language. Since Kerala is bountiful with coconut plants, the name of Kerala has gradually come to light. Coconut trees can be found everywhere around in Kerala. The state has such great and marvelous attractions beyond one's imagination.
Although this mountain range lies in the rain shadow area, it gives birth to some of the main rivers of the state from which 41 flow west into the Arabian Sea and 3 flow to the east side. Some of the well-known rivers that serve as lifelines for the citizens of the state are the Periyar, Bharathapuzha, Pamba, Chaliyar, and Valapattanam, and these, along with Lake Vembanad, form an expansive network of interlinked canals, lakes, and estuaries, commonly known as the backwaters.
Kerala, a kaleidoscope of spellbinding charms amaze everyone with the sun, palm-filled meadows, sparkling beaches, thick tropical forests, rocky coastlines, still bays, and beautiful rivers. It has a complex labyrinth of mossy backwaters, interspersed with rice paddies, rich in flora and fauna, and popping with cashew, coconut, coffee, tea, and rubber plantations, and a medley of exotic spices such as pepper, turmeric, cardamom, and ginger. Banana is an integral part of the culture of Kerala. It is consumed as food and medicine, used in rituals and ceremonies, and offered to the gods in prayer.
Bursting palms and trumpeting elephants, temple dance routines that rumble into the night, vibrant festivals, peaceful churches, exquisite walkways, and classy snake boat races make Kerala a land of stunning beauty, and yes, God's own country.
Here are the few reasons why Kerala is widely acknowledged as God's own country:
Religious and cultural values
As per the Hindu mythology, Lord Parashurama, who was Vishnu's Avatar, once decided to throw his ax from Kanyakumari to the north, and thus a land emerged out of the ocean that is now known as Kerala. This story literally makes Kerala "God's own country"
You will find Hindu temples, Muslim mosques, and Christian churches in almost any corner of the state. And unlike many other parts of India, people believing different religions are living together happily with great religious tolerance and without any communal clashes. Hence it's God's own country full of religious sites.
However, to date, Kerala has continued to keep its religious values intact. One must visit majestic religious sites such as Sabrimala, Guruvayur, or Kottayam, St. Francis Church, to envy the secular values of this land created by God.
Gift of mother nature
Kerala is blessed with some of the finest biodiversity. It is a land with dynamic landscapes. The exotic beaches, especially Kovalam Beach, the thick forests of Nilambur and Periyar, the tranquil Athirappilly Waterfalls, the glorious backwaters of Alleppey, and the magnificent tea plantation of Munnar, lush green hill stations of Wayanad and Vagamon make Kerala a place for the gods to love to reside.
Besides the Flora, there are several species of wonderful animals residing here. Bathing elephants and bird watching are among the favorite activities that people do in Kerala to enjoy the fauna. With this gift of alluring biodiversity, Kerala is undoubtedly the "God's own country".
One of Kerala's unique features is the exotic backwater. The Kerala backwaters are a channel of freshwater lagoons and lakes lying parallel to the Malabar coast as interlinked canals, rivers, and inlets, a sprawling system of more than 900 kilometers of waterways. Houseboats cruise in the backwaters of Kerala offers travelers the much-needed peace and tranquility.
Kerala is home to the Periyar National Tiger Park, the Eravikulam Reserve, the Silent Valley Park, the Chinnar Wildlife Sanctuary, the Wayanad Reserve, where you can travel and explore the rich biodiversity. In fact, Kerala has a number of amazing hill stations like Munnar, Wayanad, Ponmudi, among others, which bring one closer to nature.
The richness of the land
The soil of Kerala is really fertile and rich in mineral deposits. There are numerous indigenous species of plants growing in the land of Kerala. The main vegetation here is Coconut, Rubber, Paddy, Banana, Tea, Coffee, and many more. The land here is quite fertile that the spices like Pepper, Cardamom, Clove, and Ginger grow here. You can visit one of the several spice gardens and discover more about the richness of the land.
Excitement of Adventures
Kerala is also renowned for a variety of sporting activities. One of Kerala's most popular sports is the Snake Boat Race. It takes place every year in the month of August or September. It's so fun to see 100 rovers row a 130-foot long snake boat in right coordination. If you're looking forward to indulging in some adrenaline rush, you can always take part in a wide variety of adventure activities available here.
Most of the tourist destination in Kerala offers thrilling adventure sports such as mountain trekking, off-road rides, paragliding, kayaking, mountain cycling, rock climbing, scuba diving, surfing, river rafting, etc.
Traditional Kerala Cuisine
Kerala cuisine is extremely delicious and definitely unique. The food style of Kerala is highly influenced by the culture and history of the state. It is a perfect combination of vegetarian and non-vegetarian choices, in which the latter is prepared by a wide array of items such as fish, poultry, and red meat.
Rice, fish, and coconut are the most basic components in almost all of Kerala's famous cuisine. While traditional Kerala food, including Kerala Sadhya, prepared during any festivities and celebrations, is vegetarian, predominant state food involves non-vegetarian dishes. Kerala is a paradise for any foodie.
God's own country, everyone calls it. Close your eyes in its natural grandeur and simply believe it.