Wayanad is ready to welcome visitors
wayanad

|
sooraj

|
04-11-2020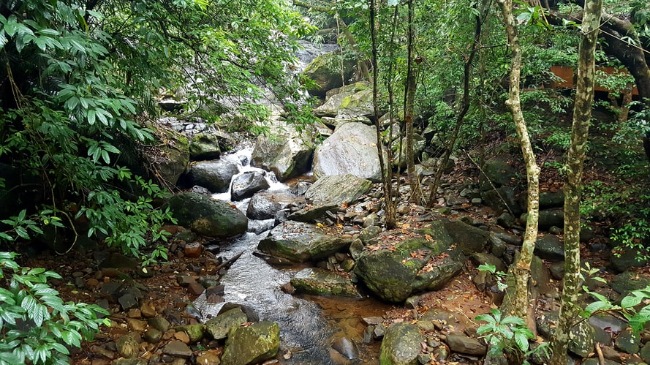 After a long period of lockdown and restrictions, Wayanad is now open to visitors as the government lifts the restriction slowly and gradually for tourist sites. COVID-19 compelled us to sit in our homes for a long period of time, and we realise that all this pandemic will be there for some time to come. The Government of Kerala has therefore decided to restart tourism in Kerala. The Government wants to ensure that the guests who are desperate to visit Kerala should not have any difficulties due to COVID-19. The Government of India and the Government of Kerala have issued strict rules and regulations to be implemented while reopening tourist destinations in Kerala.
Wayanad is a place of remarkable beauty and a treat for the eye. It is a green paradise that every year, tourists from all over the world come to Wayanad. Wayanad tour package is one of the most popular tour packages in Kerala. Mountain ranges, rocky outcrops and valleys that make a significant contribution to the unique terrain of Wayanad offer exceptional adventure experiences. Hills and thick vegetation are littered to create numerous wilderness trails, trekking trails and opportunities for other adventurous activities.
Wayanad tour package will bring you the gist of this beautiful patch of greenery over the course of a few days. If you want to see the best, visit the most beautiful places in Wayanad, experience the greatest thrills and stay in the most pleasant and comfortable places in Wayanad.
Wayanad is an adobe to a wide variety of flora and fauna, such as elephants, leopards and bears. Wayanad is an ideal weekend getaway from most of the major cities in South India. The monsoon rainfall washes away the dust from the leaves, giving the whole place an ethereal ambience. The ghats seem like a gigantic shining emerald during this time. Strolling through the spice plantations, trekking to the prehistoric caves and enjoying a quality time in a holiday resort are some of the things that you can do to get a taste of Wayanad.
Here are some of Wayanad's most popular destinations that you should not miss in your Wayanad tour package itinerary. 
Chembra Peak: Chembra Peak is one of the most beautiful spots in Wayanad which is situated at an altitude of 2100 m above sea level. The peak is visible from almost every part of Wayanad. It is the ideal destination for trekking. You have got to get permission from the Meppadi Forest Office before you go on a trek to Chembra Peak. You can see a beautiful heart shaped lake on the way to the top.
Banasura Sagar Dam: It is the largest earth dam in the country. The dam is surrounded by beautiful scenery with lots of opportunities such as trekking, boating and sightseeing. It also has an entry point for hiking to the Banasura peak.
Edakkal Caves: Edakkal caves are two natural caves in Wayanad. It is situated 1,200 m above sea level in Ambukuthi Mala. The caves are extremely famous for their pictorial work in the cave, which is believed to be created in 6000 BC.
Wildlife Sanctuary of Wayanad: Wayanad Wildlife Sanctuary is the second largest sanctuary in Kerala and is now open for visitors after the lockdown due to the corona outbreak. The Wayanad Wildlife Reserve is an essential part of the Nilgiri Biosphere Reserve, peaceably situated in the stunning hills of the Western Ghats. There are several endangered species of flora and fauna in the wildlife sanctuary. It is an adobe for a number of large and wild animals.
Lakkidi: Lakkidi is known as the gateway of Wayanad and is located at an altitude of about 700 m above sea level. It offers stunning views of verdant slopes, mist-covered mountains, streams, and valleys.
Safety Guidelines
All tourists will have to register at www.covid19jagratha.kerala.nic.in and follow the COVID-19 guidelines. People who have symptoms of coronavirus infection should not travel to Kerala. Tourists must wear masks, ensure a social distancing of two meters, and use hand sanitizers frequently while in the state. 
Domestic tourists coming to Kerala for trips for up to 7 days do not need to undertake a COVID-19 test or 7 days of quarantine. Tourists who are planning for holiday in Kerala for more than seven days should either have a COVID-19 negative certificate or have to undergo a COVID-19 test immediately upon reaching Kerala or have to undergo a quarantine period of seven days. The Government has also clearly mentioned the measures to be followed at tourist destinations to control the spread of the pandemic. Thermal scanners will be used to check the body temperature and the visitor details will be recorded at each tourist site.
The hotels where the tourists are going to stay are completely safe. Thermal scanning, hand sanitization, and disinfection of your luggage will take place before entering the hotel premises. The management of the hotel will ensure social distance and proper crowd management. It is advised to use contactless processes such as QR code, online forms, digital payments such as e-wallets, etc, both for check-in and check-out. There will be a transparent partition inside the vehicle while traveling so that direct contact with the driver is avoided for the guest. We make sure that our driver will be free of infection for the last 14 days. We will take care that drivers residing in the containment zone will not be permitted to drive tourists.
Seasonz India Holidays offers an exciting Wayanad tour package. Book your Wayanad tour package online and get exciting deals and offers. Our tour package itinerary is completely safe and follows all the government guidelines.