How to make your Kerala Honeymoon Tour an Exciting One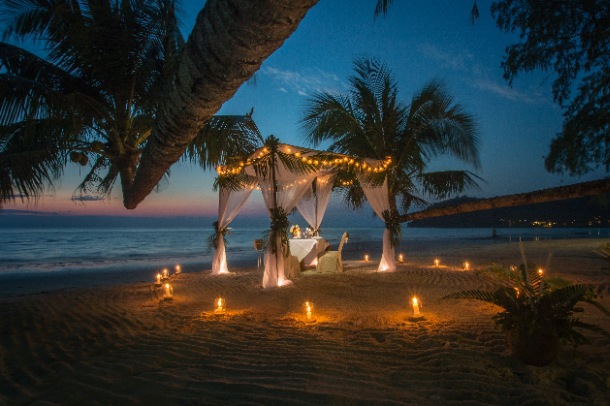 Honeymoon is a period when a newly married couple takes time out to bond, and relax after their big fat wedding. Pristine, serene, and tranquil surroundings, the warmth of the host, delicious and lip-smacking delicacies and above all the privacy offered to the newlyweds make Kerala the most favored honeymoon destinations in India. A question that baffles many a newlywed is, "How to make their honeymoon exciting?" Kerala honeymoon packages focus on making the trip to Kerala an exciting and memorable one. 
Although Kerala is a tiny state in the southern tip of India, it has a myriad of tourist destinations ranging from the tea gardens in Munnar, Vagamon to wilderness in Wayanad and Thekkady to backwaters in Alleppey/Kumarakom, and ocean resorts in Kovalam, Cochin, and Poovar to choose from. You can choose a tour package from one of the Kerala tourism or honeymoon packages that suits your time span and budget.  Kerala tourism packages are customized as per the requirement of the guests.
Whether you are touring the tea estates in Munnar, gliding through the backwaters in a houseboat, or staying in one of the ocean resorts, here are a few tips to spruce up your honeymoon trip to Kerala. 
Order room service

Avoid planning on going out for dinner on the first night of your arrival. You would definitely want to snuggle, cuddle and possibly stay in bed the next morning too. Most of the resorts offering honeymoon packages in Kerala dish out aphrodisiac food such as chocolate, strawberries, wine, yummy cheesecakes and more. Consider ordering them along with the regular meal.
Destress with couple's massage

Throw in a session with a good masseuse in your Kerala honeymoon package.  Ayurvedic massage for two is offered at most of the resorts in Kerala that welcome the honeymooners. It will help in destressing, relaxing and also set the tune for love, adventure and more.  
Watch a sunrise together

Once you are rested, wake up early one morning to watch the sunrise together either from your room or walk down to the sun rising point. The fresh, chill morning air would rejuvenate you. Most of the tea garden/spice plantation honeymoon packages may have a small cafeteria that would serve piping hot tea/coffee along with a light snack for early wakers. Snuggle back into the bed and wake for a late breakfast. 
Get into an adventurous mode

Whether you staying in a hill resort in Munnar or ocean resort, there would something different to do than the regular activities a Kerala tourism package offers. Go for long walks or hikes into the local village or inland. Taste the local cuisine. Enjoy the clamour and chatter of the local natives. It peps up your body to release endorphins, the happy hormones and set the mood for love and action later.
Disconnect with the outside world

Honeymoon is a private and intimate period when you get to understand your better-half. Whatever you do keep it between you two. Switch off your phones. Check your social media and emails once a day. Relax in your room or chill by the poolside or else consider an Ayurvedic massage before you say goodbye to Kerala, God's Own Country.
Others things that you can do to spruce up your honeymoon are, find a nightclub to go dancing, put on your favorite romantic music, and light scented candles around the room to create a romantic mood. Arrange for a private candlelight dinner to surprise your spouse.  Kerala honeymoon tour packages help you plan every moment of your waking hours to do something that you enjoy doing together with your spouse.