Hyderabad

|
Aruna Nixon

|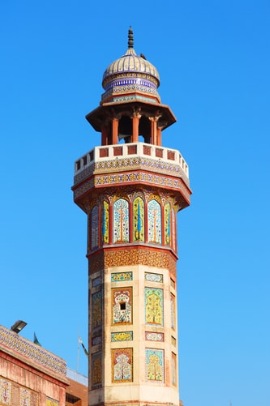 Mecca Masjid is not just for the devotees. Tourists from all over the country flock to this Masjid which happens to be the largest Muslim Mosque in India. The mosque can accommodate as many as 10,000 people at the same time. The
Hyderabad Tour Packages
are said to be not even complete without a visit to Mecca Masjid.
Mecca Masjid is one of the largest and one of the most significant Mosques in India. Built-in the 17th century,  It took around 80 years to complete the construction of this ethereal masjid. It is said that around 8000 masons worked twenty-four seven to make this happen. Belgian crystal chandeliers, octagonal columns and the granite details of the Mecca Masjid extend great delights to the tourists. Devotees flock to see Prophet Muhammed's hair housed in Mecca Masjid's premises. 
The amazing fact about the architecture of this mosque is that the sacred soil from Mecca was used to make the bricks for the central arch of the mosque. And that is how the Masjid got the name Mecca Masjid. It was Mughal Emperor Aurangazeb who completed the construction of Mecca masjid, even though it was Sultan Muhammad Quli Qutub Shah who started the construction. Mecca Masjid has a colossal hall with a height of 75 feet with dimensions of 220 feet by 180 feet.
Mecca Masjid offers exquisite and humbling sights to behold to devotees and tourists alike. You can blend into the tranquil atmosphere in Mecca Masjid, by visiting the mosque anytime between 4 am to 9.30 pm.