Why Wayanad Is Heaven For Honeymooners?
kerala

|
siji varghese

|
13-07-2020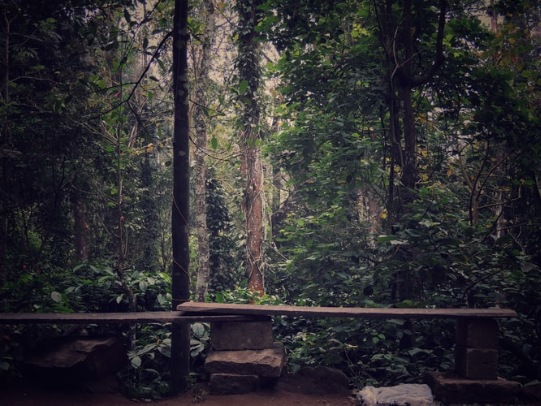 Enjoy the dream honeymoon with your better half at the world's most romantic destination! Wayanad is one of the idyllic spaces to kick-start your married life. Wayanad is situated in the north-eastern part of Kerala glorified by the lofty Western Ghats and clear lakes. Get immersed in a fairy tale amidst the dense forests and lush-green jungles. Wayanad honeymoon is something mind-blowing and must-visit tourist spot for any newlywed couples and also family can opt for Wayanad tour packages
Make space for your better half on the seemingly enticing landscapes and click some charming pictures that portray your honeymoon story. The city has some rare tantalizing aroma of fresh spices, scenic waterfalls, beautiful caves, rich flora and fauna, thrilling wildlife, and luxury resort stay or nightlife. Wayanad churam is famous for its beautiful hill slopes and mountain ranges, travelers would love the wild valleys and adventurous trekking trails throughout the city. Enjoy a luxurious stay at the Wayanad resorts and camping overnight for a splendid honeymoon experience!
Explore the romantic destinations of Wayanad
Chembra peak stays as a beautiful off-beat destination for locals. It's pretty much attractive for newlywed couples because of its breathtaking views and surrounding natural beauty. Honeymooners who love trek and hikes would prefer Chembra Peak. It's exciting to go on a simple trek to reach the third highest peak. Get ready to embark on the romantic backdrop and express your heart content by clicking beautiful pictures together at the natural heart-shaped lake. The Lake is popular for its excellent viewpoint and believed to have never dried up amidst the floating clouds and misty hills. Chembra Peak is one of the must-visit places in Wayanad honeymoon!
The Exquisite Edakkal Caves
Ambukuthi Mala is home to the most exquisite Edakkal caves. The prehistoric caves are fascinating and attained its shape due to an earthquake. The caves are huge and located at a massive height. Adventurous couples will love the scenic beauty of Edakkal caves and get ready to trek around 4000 ft to hit the cave entrance. Travel for another 45 minutes to reach the mouth of the cave. The cave has some great impressions that date back to the Neolithic age and late Stone Age. Exploring the cave is a unique journey where travelers have to pass uneven boulders, iron ladder, rock walls, and a lot more. 
The mesmerizing Soochipara Falls
Soochipara falls or sentinel waterfalls is a picturesque honeymoon spot in Wayanad. Wayanad honeymoon is pretty exciting with the beauty of cascading waters and rocky cliffs. The milky white waters form a beautiful natural pool perfect for a refreshing dip. This three-tiered waterfall is a mesmerizing spot located in Vellarimala. The area is completely surrounded by deciduous and evergreen forests making it one of the romantic destinations in Wayanad. It's also an ideal spot for rock climbing and provides a scenic view of best tea estates in the district. Get ready for a refreshing dip with your loved one!! 
Nature-filled Pookode Lake
Pookode Lake is a dream destination for honeymooners. The ever-beautiful dense forest backdrop and serene ambiance make it one of the most sought-after tourist spot for honeymooners. The freshwater lake is nestled amidst the evergreen forests and wooded slopes. Pookode Lake is one of the pretty lakes to unwind your honeymoon days and spend some quality time with your loved one. Apart from the scenic beauty, also enjoy boating, freshwater aquarium, and shop for some traditional handicrafts. 
Vythiri is a small hill station situated in the Wayanad district. The small hill town is popular for its breathtaking surrounding views. It's a picture-perfect destination for honeymooners and newly-married couples. Vythiri is one of the unique places to see in Kerala for its exotic natural beauty and lush-green picturesque views. It's a full-day journey that adds diversity to your fun trip. Lakkidi is an amazing hill station next to Vythiri, the city offers some enchanting views and allows people to indulge in outdoor activities. 
Wildlife at Wayanad sanctuary
Wayanad wildlife sanctuary is a popular tourist spot in Kerala. The sanctuary is well-known for preserving rare as well as endangered species of both flora and fauna. The area is surrounded by the Mudumalai forest range of Tamil Nadu. It serves as an integral part of the Nilgiri Biosphere Reserve. Get in touch with wildlife on your honeymoon days; encounter some of the enchanting wildlife in the region. Go for a thrilling Safari and ensure a close encounter with the huge animals which roam around in the lush green forests. 
Lakkidi's viewpoint is popularly known as the 'gateway of Wayanad'. The high altitude viewpoint offers a spectacular bird's eye view of the city. It's a perfect honeymoon spot that stays misty and offers a beautiful view of hairpin turns down the hill. If you're crazy at driving, then enjoy the thrill of driving up to the point by yourself. Enjoy the Lakkidi viewpoint at the sunrise and sunset. 
Top things to do on a wayanad honeymoon
Walkthrough the Neelimala Viewpoint
Wayanad honeymoon is a complete adventurous pack with rare natural beauty and mind-blowing attractions. Neelimala's viewpoint offers some enchanting views of the Western Ghats and Meenutty waterfalls. Enjoy a couple of walk to the viewpoint; it's a precious experience where the route is completely filled with colorful flowers, rich aroma of coffee and lot more to explore on the way. A honeymoon journey is incomplete without visiting the popular Neelimala viewpoint. Get immersed in the stunning atmosphere and sounds of bird chirp. 
Bird watching at Pakshipathalam Bird Sanctuary
Pakshipathalam bird sanctuary is a perfect place for nature lovers and bird watchers. Honeymooners would love the stunning population of birds thriving in the natural habitat. The birds are well-preserved within the sanctuary. Explore some rare species of birds and plants with your better half. Also, explore the well-preserved natural terrain of the sanctuary and some rock cut caves within the premises. The lush-green settings and rustic landscapes provide a romantic atmosphere to enjoy your honeymoon days. 
Have a dip at Meenmutty waterfalls
Wayanad honeymoon is splendid with plenty of waterfalls and natural attractions. Enjoy the beauty of Meenmutty waterfalls and go for a scenic jungle trek for around 2 kms to reach the romantic destination. Meenmutty waterfall is nestled away in the lap of the jungle and the bubbly water flows over three-tier providing a triple-decker effect. It's a true masterpiece of nature and a perfect place to enjoy your honeymoon vacation. Honeymooners get an ideal place to sit back and relax with the fantastic view of cascading waterfalls. 
Dwell into Kuruva Islands
Kuruva is a picturesque island located in the River Kabini of Wayanad district. Kuruva is a perfect honeymoon spot to unwind and get away from the hustle-bustle of the tourist traffic. The fresh air and spectacular surrounding make it a romantic getaway in your Wayanad honeymoon. The island has dense forests and a variety of flora and fauna often explored by researchers and nature lovers. Use boats or rafts to explore the unpolluted island and stay away from the fast-paced chaotic world!
Experience the beauty of Banasura Sagar Dam
Banasura Sagar Dam is popular for its crystal clear waters that resemble an icy blue picture under the skies. It's a famous picnic spot for honeymooners and secluded in the beauty of lush greenery. Wayanad honeymoon package is incomplete without visiting the popular Banasura Sagar Dam. Have a pleasant honeymoon day on the picturesque hills filled with diverse flora, fauna, beautiful streams, and majestic waterfalls. 
Top honeymoon resorts in Wayanad
Windflower resorts and Spa
Windflower Resort and spa is a five-star luxury resort situated in the Vythiri region of Wayanad. The resort is completely surrounded by misty mountains and lush-green rainforests providing a mesmerizing honeymoon vacation. Enjoy special candle-light dinner packages, wellness spa, and other exciting activities. 
Tranquil resorts are popular for their excellent stay and service. The resort is nestled amidst lush green coffee and spices estates. It provides a cozy honeymoon to stay close to nature. Enjoy some unique plantation tours and guided bird-watching excursions. 
Sharoy resort is a four-star accommodation space for honeymooners. The resort gives a spectacular lake view and plenty of other attractions. Indulge in a comfortable stay with spacious villas and well-equipped gym. Enjoy special tribal archery games, village tour, special safaris and guided treks to popular peaks. 
The eco-friendly and nature-filled Banasura resort is popular for its rustic beauty and natural charm. The resort offers a complete Wayanad honeymoon with private trek trails, campfire, candle-light dinner, rejuvenating Spa, and ayurvedic treatments. Enjoy a luxurious stay at an isolated and cozy honeymoon suites. 
Best time to visit and Accessibility
Wayanad has a constant climate throughout the year, but October to May is considered one of the best time to visit Wayanad. Winter and beginning of summer provide a pleasant climate for honeymoon vacation. Monsoon receives the right amount of rainfall and the beautiful hill station is covered with a green carpet of dense trees. 
Kozhikode has the nearest airport and railway station that is situated around 90kms from the district. Wayanad has well-connected roadways from any other South Indian city. 
Pick your right tour operator in Kerala  and make sure to make a memorable honeymoon trip to Wayanad!!