Kamaraj Sagar / Sandynallah Reservoir & Pine Forest
Fun |
Ooty

|
Kajol Salim

|
01-03-2020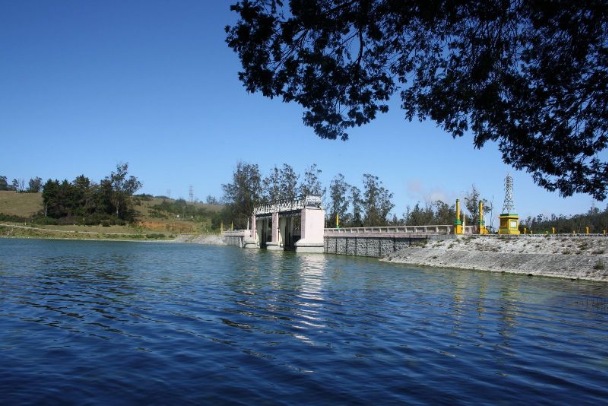 Kamaraj Sagar Dam or Sandynallah Reservoir is a picturesque destination situated in the Nilgiris. The sandynalla reservoir is a favorite picnic spot and shooting spot located on the slopes of wenlock downs. Kamaraj Sagar is far away from Ooty between the woodlands, making it one of the amazing picnic spots among travelers. 
                         The Kamaraj Sagar dam premises has an adjacent pine forest, it's home to a variety of animals like monkey, barking deer, Indian Bison, boar, and lot more to explore. Apart from the pine trees, the dam premises have a wide variety of herbs and shrubs. The Kamaraj Sagar Dam is situated in a small place called Kandal, the area features ancient huge towering trees offering a serene site of nature. 
Shooting point at Kamaraj Sagar Dam :  The dam and lake is enriched with scenic beauty and so, it's beautiful to capture those extraordinary shots in your cameras. Several block buster movies are shot here in this beautiful location covering the neighboring open roads and slopes of the Wendlock Sagar.
Fishing at Kamaraj Sagar Dam : Kamaraj Sagar Dam is a popular hotspot for fishing, rent a fishing rod and start with an amazing fishing experience. Get a splendid experience while fishing in the icy cold water. Fishing industry has flourished over the Kamaraj Sagar Lake and chief food available here is rice and fish. Few local delicacies are a better treat to the belly and eyes alike. 
Nature study at Sandynalla reservoir or Kamaraj Sagar Dam 
               Several nature lovers or enthusiasts consider the dam as a study material. The dam emerged as a favorite haunt among environmentalists; most of them reach in groups to study about the dam premises. Schools organize frequent excursions with a group of students to observe the surroundings and habitat of Kamaraj Sagar Dam. 
Bird watching at Kamaraj Sagar Dam
                Bird watching is a popular activity while reaching any nature-rich space. Sandynalla reservoir is a haven for birdwatchers. They frequently observe rare species of aquatic birds that usually breed and feed in the water reservoir. The dam attracts visitors throughout the year; you could spot plenty of birds anytime of the year. 
Romantic evening at Kamaraj Sagar Dam
                  The dam is a serene location to enhance your honeymoon phase. Go for an excellent nature walk with your partner and refresh your mind with positive thoughts. Get better understanding and decide your future. A well-spent evening at Kamaraj Sagar Dam is one of the best things to do in Ooty. 
How to reach Kamaraj Sagar Dam?
                    The Dam is located about 7kms from Kavaratty, 10kms from Ooty bus stand and railway station, 29kms from Coonoor and 39 kms from Kotagiri. Mettupalayam is the nearest railway station located around 60kms from the destination and Coimbatore international airport is the nearest airport, which is located around 100kms from the Kamaraj Sagar Dam. The dam is easily accessible via private taxis from Ooty and Coonoor. It's actually located near Ooty-Gundlephet-Coimbatore highway!
                       Enjoy this beautiful dam and reservoir throughout the year, but visiting during the winter season is breathtaking. It's the apt season, where a thin line of mist settles over the reservoir, making it an extraordinary sight!!