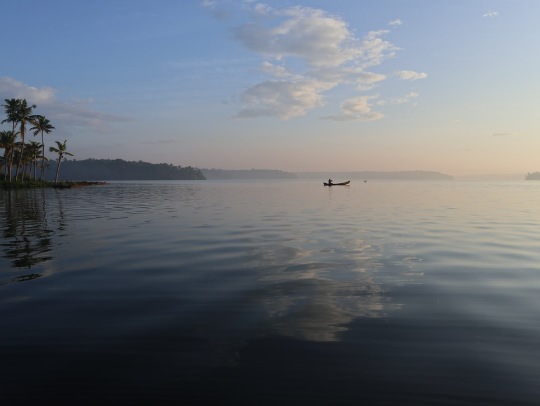 Munnar is a captivating hill station town located in the Idukki district, about 120 kilometers from Kochi. Getting there might be a bit tiresome because of the zigzagging ride. The town has also been renowned by tourists as the 'Kashmir of South India;' that should give you a fairly good idea of its stunning beauty.
The main attraction for tourists is the breathtaking greenery, mountain ranges, serenity, lakes, and waterfalls in the surrounding region. This attracts a lot of tourists, mostly honeymooners to the hill station. Some of the predominant tourist spots in Munnar include Anamudi, Top Station, Devikulam, and Echo Point.
Also, Munnar is the abode of the Neelakurinji, which blooms once in twelve years. It is situated approximately at an elevation of 1,600 meters above sea level and driving up the long and arduous roads is a must for any traveler's bucket list. You can shop for tea, coffee, chocolate, local spices, and essential oils in Munnar.
Cochin to Munnar is one of the most beautiful and picturesque road trips that you will ever be part of. You will come across spectacular views, and you'll see the sceneries changing as you head up the hills. The journey through the forest, the hills, and the tea plantations is rough with a lot of bents and hairpins, and you may find the journey uncomfortable if you're not used to riding through the hilly areas. It is also recommendable to carry some medicines, as there may be a feeling of vomiting if you have travel sickness.
The entire ride from Cochin to Munnar is set apart with some remarkable views of the mountains and valleys in the middle. To quite an extent that the journey is over yet, you will feel that you haven't had enough of it. It's a bit foggy, a bit shady, and generally a romantic ambiance.
In the best route from Cochin to Munnar, till Neriamangalam it is a thickly populated area and you can take a side trip to Thattekad Wildlife Sanctuary if you're desperately searching for a break and engage in some bird watching as well. You can also make a stopover at the Neriamangalam Bridge which is a picturesque place for sightseeing. After Neriamangalam there is a place called Ranikallu – the Queen's Stone, which was laid by the Queen of Travancore to begin the building of the road from Cochin to Munnar.
It is hardly a three hours ride through the marvelous slopes of Kerala, surrounded by rich green lawn fields of tea and coffee plants, with dark cozy fog hanging over the highest point of the hillsides. There are a few cascades that you could get a chance to see, some from far, some from a closer range, in transit. The gorgeous waterfalls of Valara and Cheeyappara are also some of the well-known stopover points on the journey to Munnar. Kerala happens to be limitless in beautiful waterfalls. This cascade is one of those, where the water is entirely clear and white.
As you reach closer to Munnar then you would come across the dazzling spice gardens. These gardens have trees and plants of almost every kind of flavors known in India. It also had unique plant species of therapeutic and home-grown esteem. There is no need for a convincing reason to mention that Kerala is world-famous for its flavors and home-grown oils. There is always a guide on the premises of the flavor garden. He will help you wander through the premises, advancing with details about peculiar therapeutic plants and flavors is an incredible experience.
How to reach
The total distance from Cochin to Munnar is approximately 126 kilometers and it will take 4 hours to reach Munnar from Kochi. The road from Kochi to Munnar is remarkably scenic, and we advise that your cameras be ready for this trip to capture amazing pictures on the way. You can stop at your comfort anytime, anywhere, and enjoy a quick break.
By Cab
Cabs are available from Cochin to Munnar at a fixed price. Cabs are also available from Ernakulam Railway Station just like the prepaid taxi counter at Cochin International Airport. The distance from Cochin International Airport to Munnar is 107 kilometers. It is always recommendable to compromise with the driver and to turn up at a fixed price before hiring a cab from Cochin to Munnar.
By Bus
There are bus services to Munnar from Ernakulam KSRTC Bus Stand. Busses to Munnar can also be found in bus stations of major towns such as Aluva, Angamaly, Perumbavoor, etc. The precise timings can probably be searched one day in advance at the inquiry counter of the bus station as the scheduling change depending on the availability of public transport buses. If you find that the bus is congested, you can approach the counter and collect a coupon that will have a seat number printed on it, and that is a kind of reservation.
By train
There is no train service or railroad from Cochin to Munnar, and the nearest railway station to Munnar is Angamaly or Aluva. Prepaid taxis to Munnar are available from the railway station at a fixed rate.
Seasonz India Holidays provides exciting Cochin to Munnar tour packages,munnar honeymoon packages. Book your tour package online and get an exciting offer.