The Best Travel Agency In Kochi-Seasonz India Holidays
Fun | Adventure |
kochi

|
sooraj

|
23-11-2020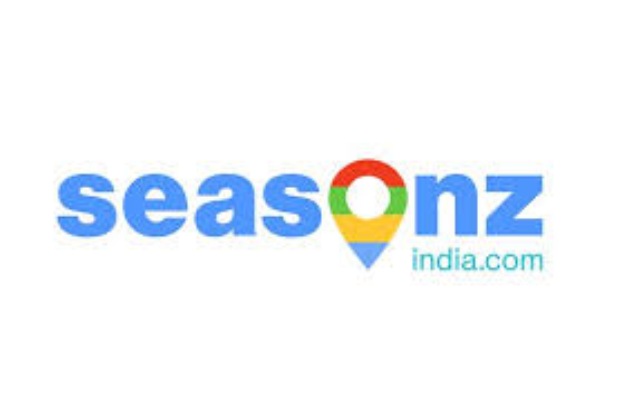 Traveling is one of those things you could never get tired of. You get an opportunity to visit new destinations and experience new cultures, which is something that won't be possible if you just remain in the same place. There are a number of advantages to traveling that can rejuvenate our mind and body.
Nowadays everyone wants a break from the hectic daily routine, discover a new destination, or just simply take a holiday. You must first undergo a long preparatory work before you get to your intended destination. One of the main aspects to consider when planning your trip is to choose a travel agency that will greatly assist you all throughout your journey.
Selecting the right travel agency does not really stop being legit. When you get the perfect travel agency, you're going to have a seamless experience, and you are going to be free from all the difficulties of getting ready for a trip. A decent travel agency provides the best experience for your journey.
About us
Seasonz India Holidays is the best travel agency in Kochi and we provide travel services, including domestic and international travel packages, hotel reservations, and flight ticket booking. We are experts in the travel and tourism industry with more than 10 years of experience. Our strong business ethics, our unmatched service streak, and the trust bestowed on our diverse client base form the justification of our growth strategy and also define our vision for the future. 
Seasonz India Holidays is also the best international travel agency in Kochi offering international holiday packages to more than 20 countries. We are one of the fastest-growing travel agencies in Kochi, renowned for our customized and professional tour services. We offer complete financial security to all customers and comply with all the rules and regulations given by the government regarding the security of the client's money.
Our Features 
Customer Services 
Seasonz India Holidays offers the best customer service with great quality and uniqueness. There will be back and forth communication and cooperation right from the moment you get in contact with our travel agency. As a significant and trusted travel agency in Kochi, our strengths include a large and loyal client base. Our experienced tour consultants are well skilled in the planning and coordination of tour packages in India and overseas. We have professional and friendly drivers who could speak English, Hindi, Tamil, and Malayalam and have years of experience.
Customized tour packages
The travel industry has expanded along with such incredible benchmarks that personalizing your travel itinerary has become one of their favorites. Bringing expertise along with professional assistance to custom-made tour packages that suits your requirements and desires. Each and every traveler has their own unique preferences when it comes to choosing a destination, accommodation, food, etc. A customized tour package allows travelers to choose or customize services that can help them meet all their needs. Exploring the different destinations for traveling based on the different choices of travelers is the whole concept behind customized tour packages. We provide a wide range of tour packages in Kerala such as Kerala tour packages, Kerala honeymoon packages, Kerala houseboat packages, Munnar tour packages, International tour packages, etc. Seasonz India Holidays is the best International travel agency in Kochi and provides tour packages to more than 20 countries worldwide.
Multilingual Services
We have a system that supports multiple languages that can help target audiences both domestically and internationally. We offer service to clients from different countries as well as from different states in India. Our consultants have great linguistic proficiency in English, Hindi, Tamil and Malayalam so that travelers from other Indian states and countries can communicate easily with us.
Discerning Recommendations
We're not just recommending everything, we're only recommending the best with the highest quality. Our consultants use their relevant expertise to suggest locations and accommodation that are worth your time and money, whether you're on a business trip, an adventure trip, a honeymoon trip or a family vacation. We have a good working relationship with most hotels and resorts. 
Our Best Packages
An ideal Kerala tour package is a blend of a perfect plan, comfortable accommodation and hassle-free transportation. If you're planning a trip to Kerala and you're concerned about your accommodation, itinerary, transportation and expenses? Don't worry, Seasonz India Holidays is there to plan your entire Kerala tour package to meet your requirements and budget. You don't have to waste your precious time searching for hotels, schedule, and negotiation process costs. Seasonz India Holidays can do this at a very competitive rate. Whatever your travel budget, from standard to luxury, our Kerala Tour packages are specially designed to match your requirements.Whether it's a relaxing vacation in the exotic beaches of Kerala, a trip to the lush green spice/tea plantations, a wildlife safari in the undisturbed forest or a romantic getaway for the newlywed. We're offering them all.
A houseboat cruise through the alluring backwaters of Kerala is one of the most fascinating experiences for tourists. The true essence of elegant backwaters can only be admired with a houseboat cruise and an overnight stay. A Kerala tour package is incomplete without a backwater cruise on the traditional houseboat. Seasonz India Holidays is the best travel agency in Kochi to offer Kerala houseboat packages with a wide range of destinations.
Kerala is the dream choice to start a new phase of your life with your better half and have the feeling of complete bliss as peace and tranquility come hand in hand with our Kerala Honeymoon Packages. With pristine beaches, serene backwaters, misty hill stations and exotic beaches, Kerala is a paradise for honeymooners. Spend a romantic time amidst nature and in the arms of your loved one with our Kerala honeymoon package that is capable of allowing both of you to step into this heaven of bliss.
International tour packages
Seasonz India Holidays is the best international travel agency in Kochi and we have an outstanding reputation when it comes to providing a great international holiday trip at an affordable price. We are offering tour packages to more than 20 countries. A great number of our customers rely on our international tour packages as they have had the best experiences of their lives without any difficulty or stress of planning a vacation trip. All you have to do is a book with us your International tour packages and pack your bags. We have a wide range of international tour packages to choose from and our best-selling destinations include Malaysia, Singapore, and Thailand.
 As the COVID19 restrictions are lifted, Kerala is entirely open to visitors. Kerala government does not mandate any COVID test, carry COVID negative certificate or quarantine for domestic tourists who will be exiting the border within 7 days. However, if you plan to take a journey longer than 7 days, you should do one of the following: 
 Bring a negative COVID certificate 

Take the COVID test while in Kerala. 

If you fail to do both, you will have to stay in quarantine for seven days. 
It is also mandatory for each domestic tourist to register on covid19jagratha.Kerala. nice.before entering the state. Those showing symptoms of COVID-19 are recommended against travel to the state. Body temperature is monitored at all tourist destinations, hotels, and resorts.