Fun |
Munnar

|
Aruna Nixon

|
03-02-2020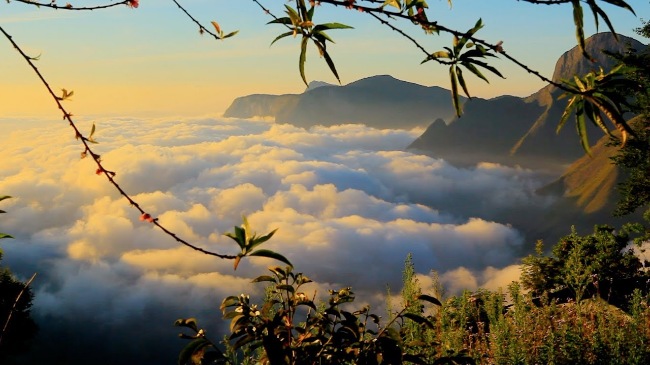 Mist-filled Munnar in the confluence of three mountain ranges has something special for every visitor. Munnar is one such city that exhibits splendid natural beauty that can be equally distinguished and complimented. Top station in Munnar is one of the major tourist attractions, which truly delivers its magnificent and scenic beauty. Top station is the top most point of Munnar accompanied by rare flora and fauna. This gorgeous destination is a must-visit place in our life.
  Highlights of Top station Munnar
           Top station is located around 32 km from Munnar town. It's located on the Munnar-Kodaikanal road and falls on the Kerala-Tamil Nadu border. Enjoy the panoramic view of Western Ghats and visualize the beautiful valley of Theni district. The uppermost railway station was located in the Kundala valley and so, the place was named as 'top station'.
           While reaching the heights of top station, you may feel that clouds are just a hand touch away. Get mesmerized in the beauty of Neelakurinji flowers that blooms once in 12 years. The bloom of Neelakurinji is a magnificent look that turns away the whole hills into a bluish paradise. 2018 was the last Neelakurinji blooming season and the city experienced huge tourist traffic during the Neelakurinji season.
 Things to do at Top station in Munnar
            Enjoy the mesmerizing weather of top station and relax in the scenic beauty of the surrounding. Top station Munnar weather ranges between 5 to 25 degrees. This allows visitors to indulge in a gentle trekking along the terrain and enjoy the surrounding landscape.
            Capture some best moments of your life at Top station Munnar.  The picturesque location and towering height are excellent for some candid nature shots. Capture the untouched beauty of plunging valleys and crystal clear waterfalls. Relish on the perfect backdrop of mighty Western Ghats and make the photographer's dream come true.
            Mountain biking is an adventurous ride through the tea estates and hilly forests. Never miss an adventurous mountain biking at the green landslides.
            Relish on plenty of mouth-watering local dishes that bring you back to the same destination again and again.
 Top station – tips to visit
          Top station Munnar hotels provide excellent accommodation with luxury facilities and delicious restaurants. There are plenty of accommodations starting from luxury hotels to budget stay.
           Top station Munnar timings are preferably morning 6 am to evening 6pm. Top station provides better view during the morning and evening hours. Wear comfortable shoes for an excellent nature walk. Top station Munnar is a must-visit place for the mesmerizing view of misty clouds.