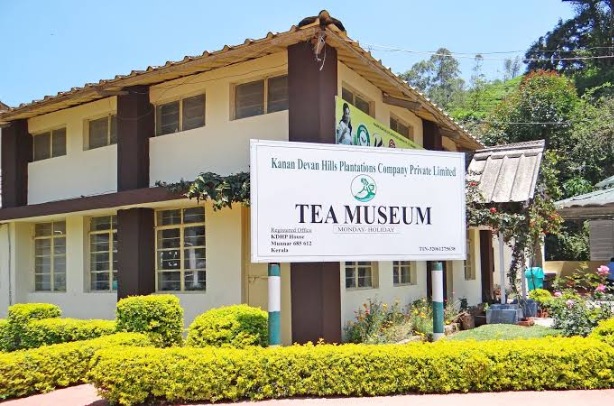 Tea Museum in Munnar
               Get to know the history and manufacturing of delicious refreshments. Tea museum in Munnar has been linked to history since, more than a century. Munnar has one of the best tea estates in the world. Kannan Devan Tea Estate is owned by the popular TATA tea estate and houses the major part of tea estates in Munnar. The TATA tea museum in Munnar is also called as KDHP museum and located just 2kms from Munnar city centre. The tea museum is a part of Nallathanni Estate of TATA tea. 
             Tea museum Munnar Kerala stands as a tribute to the pioneers in tea plantations. Their continuous effort established Munnar as one of the major tea distributors of Kerala. Most of the visitors opt for a stroll through the TATA tea museum, where you can check out the progress of tea plantations starting from the manually operated tea roller, moving on to the fully-automated tea factory. Get to know every single fact related to Munnar tea plantations. 
              TATA tea museum in Munnar has some authentic attractions like orthodox tea manufacturing unit and mini CTC that demonstrates different stage of tea production. Take a look at the authentic tea roller produced in the year 1905. Enjoy the beautiful sight of old-fashioned bungalow with special wood works, and other exhibits. The museum has a very old Iron Age burial urn that was widely used in the 2nd century. Tea museum Munnar Kerala has a demonstration room, where visitors are allowed to taste different types and flavors of tea. The demonstration is divided into two sessions, the morning session starts at 19.30a and the evening session starts at 2.30 pm. get ready to enjoy a plethora of tea flavors in Munnar. 
            Tea museum Munnar entry fee is around INR 75 for adults and INR 35 for children. There are special charges for camera that cost around INR 20 per still camera. Feel like tasting the delicious tea, tea tasting charges cost INR 100 per person. Tea museum Munnar timings start from 9am to 5pm and it's closed on Mondays. There are local bus facilities or cab services to reach the TATA tea museum in Kerala. 
             Tea museum in Munnar often gets chilly during the winters. November to March is considered as the best time to visit TATA tea museum. March to May is a calm season with a slight increase in temperature. These months provide excellent sightseeing opportunities. Get immersed in the lush-green blanket with a sip of TATA tea.