seasonz India holidays kerala honeymoon packages
kerala

|
siji varghese

|
30-06-2020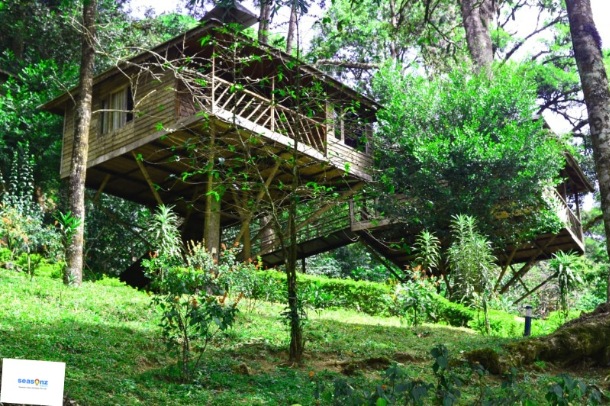 Get ready for a romantic escape into God's own country!! Kerala is one of the best honeymoon destinations in India. Explore the ideal location surrounded by lush greenery and gently flowing backwaters. This fabulous scenery is a dream space for newly-married couples to spend their initial marriage days in pure bliss. Explore the
Kerala Honeymoon Package for couples
and hopefully step into the new phase of your lives. 
Why choose Kerala as a honeymoon destination?
Honeymoon is a very special time to spend with your loved ones. Get to know your better half in a calm and serene ambiance. Immerse yourself in the warm amber dawn and take part in the beautiful sight of exotic flora, fauna, and spices. Kerala has something romantic for every couple who reach here. Enjoy your dream holiday, make it more memorable, and wonderful with seasonz India holidays. Never miss out these honeymoon experiences in Kerala, 
Romantic houseboat journey
Kerala backwaters are mesmerizing providing ultimate romantic escape into nature's splendor. Houseboat cruise is the latest addition to the list of entertainments in Alappuzha. It's a simple romantic getaway with your partner. There are plenty of honeymoon packages that attract several newly married couples. Travel through the alluring and unique crisscrossing network of canals and explore the entire area while relaxing in your comfortable houseboats. Houseboats are well-equipped with longue areas, bedrooms, bathrooms, and personal butler services as well. Stay in the houseboat with great luxury and comfort, amidst the calm waves.
Explore the heart-shaped Chembra 
Honeymooners who love trek and hikes would prefer Chembra Peak. It's exciting to go on a simple trek to reach the third highest peak. Get ready to embark on the romantic backdrop and express your heart content by clicking beautiful pictures together at the natural heart-shaped lake. The Lake is popular for its excellent viewpoint and believed to have never dried up amidst the floating clouds and misty hills. Chembra peak is a must-visit place in Kerala Honeymoon Package for couples!
Camping at Wayanad
Kerala is a thrilling honeymoon spot with some real-life camping experience in the forests of Wayanad. Immerse in the beautiful sunset and enjoy a romantic night under the star-studded sky. Camp in a natural background and wake up to the sight of nature and sounds in the morning! Wayanad is a sought-after honeymoon destination for nature walks and hikers. It's a great choice for people who love nature at its best rather than the hustle-bustle of the city. 
Refreshing Ayurvedic couple Spa
If you're on a honeymoon, then obviously go for some relaxing ayurvedic spa. It's essential to go for some relaxation after the tiring wedding festivities. Kerala has some of the best ayurvedic spa centers with excellent couple spa services. Feel energetic and rejuvenated and enjoy those intimate moments as you and your partner get pampered side by side. 
Treehouse stay at Athirapally 
Athirapilly is a romantic hotspot because of its cascading waterfalls and tree-house resorts. Tree house stay is an ideal romantic experience in the lap of nature. It's one of the best activities to try out amidst of the tranquil nature and fresh forest ambiance. The modern tree house is pretty safe with all facilities and most-significantly facing the magnificent waterfalls. Get immersed in deep love overlooking the breathtaking scenes and surrounding forests!
Beach day at Alappuzha
Alapuzha beach is popular for its white sands and clear blue waters. It's a serene beach destination for honeymoon couples to enjoy the tranquil moments. Beach is a perfect hangout space in Kerala Honeymoon package with price that comes under your budget plans. In the case of adventure lovers, indulge in some water sports like kayaking, parasailing, boating, etc and save memories for a lifetime. Alappuzha beach is a must-visit destination on your honeymoon journey. 
Watch the sunrise
Kerala is a great space to enjoy the stunning views with your loved one. It sounds perfect with a cool breeze and even more spectacular to view the sunrise. Sunrise is a perfect romantic backdrop; never miss the chance of visualizing a beautiful sunrise from the beaches of Kovalam or Marari, in the hill slopes, valleys, or tea gardens of Munnar. 
Best honeymoon packages with Seasonz India holidays
Seasonz India has come up with some fresh
Kerala Honeymoon Packages with price
according to your budget plans. The tour package is specially customized according to the traveler's interest. The package covers extensive sight-seeing, luxurious or romantic stay, candle-light dinner, and other romantic moments to cherish for a lifetime
Honeymoon package for Kerala – 6 days and 5 nights
Seasonz India offers a spectacular 6 days and 5 nights honeymoon package which include the popular romantic hotspots of Kerala. Start your journey exploring the Fort Kochi town and premises, next day move on to the mesmerizing Munnar hills. Stay and relax at the luxury resorts and engage in entertaining viewpoints. Watch the sunrise with your loved one from the tea gardens and other magnificent sights too. On day 4 move on to Thekkady and enjoy the beautiful wildlife surrounding Periyar national Park. Next day get back to the beautiful Kumarakom backwaters; enjoy houseboat cruise or other recreational activities. Finally, get back to your hometown enjoying the best honeymoon days of your life. 
Budget Kerala Honeymoon Package – 4 days and 3 nights
Get ready for a cute honeymoon journey with Seasonz India. Enjoy budget travel with unlimited activities and sight-seeing. Start your journey from the hilltop Munnar; visit the waterfalls and tea gardens. Involve in Munnar sight-seeing that includes all the top destinations of Munnar. Enjoy each and every moment filled with vibrant nature and chill weather. On day 3 move on to the backwater destination, enjoy the houseboat cruise, or indulge in recreational activities at Kumarakom. Finally, get back to your home with the heart content of enjoying perfect honeymoon days. Budget Kerala Honeymoon Package for couples is easily affordable with the best deals. 
Kerala Honeymoon package from Cochin – 5 days and 4 nights
Seasonz India is happy to offer one of the best honeymoon package from Cochin with 5 days and 4 nights. The travel and budget is easily customized according to your pace, budget and preferences. Start your journey from Cochin, enjoy the beach bounty of Cherai, and stay at the resort for unlimited fun. Next day, move on to the Munnar hilltop and involve in sight-seeing that includes all the top destinations of Munnar. On day 4, relish on the beautiful sights of Alleppey. Indulge in houseboat stay and listen to the gentle waves of backwaters. On day 5, explore the port city Cochin with its majestic synagogues, churches, and alluring streets. Finally, return to your hometown with the pleasure of enjoying some mesmerizing honeymoon days. 
Bewitching Athirapilly Houseboat honeymoon packages – 3 days and 2 nights
Get ready to visualize the majestic beauty with Seasonz India bewitching Athirapilly houseboat honeymoon packages. Start your journey from Cochin to the most exciting waterfall destination in Kerala. Proceed to Athirapilly and visualize the beauty of cascading waters, also enjoy the view point at Vazhachal waterfalls and relax at the Thumboor Muzhi gardens. After a romantic night stay at the tree-house resort in Athirapilly, proceed to the backwater destination Alleppey. Indulge in houseboat stay and listen to the gentle waves of backwaters. Enjoy the backwater cruise and simple village tours. Make your honeymoon days something special with seasonz India tour packages. 
Make it unique with Seasonz India
There are plenty of tour operators providing honeymoon packages in Kerala. But, seasonz India offers some attractive Kerala Honeymoon Package for couples within your desired budget. Get maximum possible service for the money you offer including several unique compliments. 
Tour itineraries are significant for a perfect vacation. Seasonz India has a pre-scheduled itinerary but customized according to the taste of travelers. The company is ready to talk and work with you to build a proper honeymoon package according to your expectation. Get friendly support from our planning team. 
Safety is our first priority; we look for all the safety norms during a trip. Check for the reviews and feedbacks to understand the quality of our service. Ensure all the safety policies for a hassle-free honeymoon.
We ensure plenty of activities not just limited to sight-seeing but, pretty amazing activities that entertain each and every traveler. Seasonz India offers some exciting honeymoon activities like candle-light dinner, houseboat cruise, couple water sports, and a lot more in your itinerary. 
Stay at the right place to enjoy your honeymoon days. There are budget-friendly resorts or luxury resorts according to your demand. 24/7 customer service and high-quality service throughout the stay! Get a secure stay with specially tailored packages!!
Get support from the reputed tour operators who focus on customer satisfaction and comfort. Our Kerala Honeymoon Packages with price estimated within your budget plans offering flexible customization. Go through the feedbacks to understand the quality and standard of service. 
Enjoy the comfy climate and smooth transfers from one destination to other including beaches, jungles, hill stations, backwaters, and lot more for a perfect honeymoon package. Don't go for a second thought; get an idyllic and romantic honeymoon experience with Seasonz India holidays.