Fun |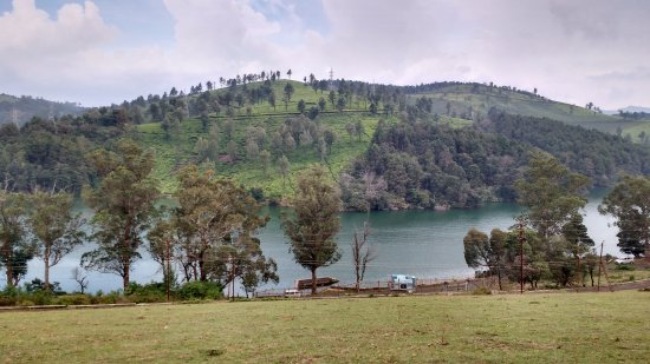 Glenmorgan is a picturesque village in Ooty. It's a rare destination among usual travelers, but it's a great choice to unwind your vacation amidst of the stunning nature. The village is located around 25kms from Ooty and renowned for its tea estates. Glenmorgan is one of the oldest tea estates in Ooty and famous picnic spot among off-beat travelers. 
                 Glenmorgan trek is an astonishing experience organized by several tour operators. Visitors could visualize the real natural beauty and stay relaxed in this slice of paradise.  It's a fun trek covering almost all the tribal villages around Glenmorgan and experience an amazing view point from the top of tea estates. 
Glenmorgan viewpoint
                 Glenmorgan viewpoint is the final destination of your trek journey. It's situated on the picturesque hills. Next to the Glenmorgan Dam lies a deserted bungalow, there is a narrow winding path which takes you through the most-beautiful trek routes in South India. Have a nature-filled walk through the scenic dense forests, refresh and halt in the Todas cultivated land. Enjoy the panoramic view of Bokkapuram, Mudumalai wildlife sanctuary, Masinagudi, certain parts of Mysore, Moyar valley, and Pykara power plant. The winds are strong enough to take you through the narrow path and get mesmerized with the spectacular views!!
                 Apart from the huge view point, the area has two unique architectural wonders. The village has a huge well and 4km lengthy ropeway that connects the power house in Singara to Glenmorgan. It's a special winch that carries staff from Glenmorgan to the power house at Singara. Visitors witness the winch track that passes through the shoals and wildlife habitat. The ropeway has an inclination of approximately 41 degree for 980 feet at a stretch called German Point, making the difficult ascent and descent. The ropeway has guesthouses at both ends to accommodate electricity board officials. Today, it's not favored among officials and so, no longer in operation. 
                It's essential to obtain prior permission from EB officials to enter the Glenmorgan view point. Since, it's a restricted area, photography is also prohibited. 
                Usually the trek takes you through luxurious Eucalyptus forest and hill beauties. The trek comes to an end at the Pykara junction, which is the halt area for buses and vehicles. 
Glenmorgan trek tips
                Since, it's a trek through hill station; it's significant to carry necessary items. It's advisable to wear dark colored cloths preferably brown or dark green. Carry the necessary amount of water and food. Have a good quality pair of walking shoes, sunglasses, and cap. Get a torch with extra batteries. Visitors can also their personal medications, energy bars or energy drinks. It's optional to carry light sweater or jacket, according to the season of travel. 
Glenmorgan Location 
                Glenmorgan is located around 39 km from Ooty bus stand and railway station. There are private taxis from Ooty and coonoor to reach Glenmorgan village. It's an enchanting destination far away from the bustling crowded tourist spot. It's a great space to relax and unwind your holidays. Opt for a nature-filled Gloenmorgan trek in your next visit to Ooty!