Fun |
Thailand

|
Siji C V

|
29-02-2020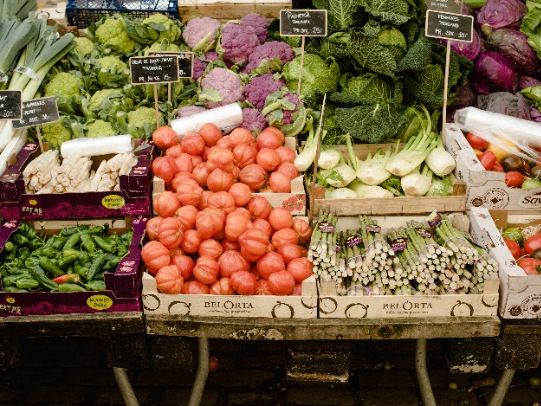 Pattaya is a calm and crazy destination for worldwide travelers. Plenty of beautiful beach resorts, gorgeous beach sports, walks on the beach, and immense leisure activities. Pattaya in Thailand is renowned for its amazing floating market. This island gives you a never-forgetting experience with serene nature and mind-blowing engaging activities. Pattaya Thailand is divided into three different entertainment zones. North, South and Central zones attract a huge number of tourists every year.
Pattaya floating market
        Pattaya floating market is a popular destination among worldwide shoppers. It's a beautiful shopping space located in the middle of a pond. The floating market sprawls across 100,000 square meters. It's a commercial hub with more than 100 shops selling organic farm produce like fresh fruits, souvenirs, local foods and lot more to explore. There are special options to sail with the traders and relish on boat shopping. Visitors could enjoy the sight of boat swaying by Thai locals. 
        The floating market is divided into four different sections; each section represents a unique culture and architecture of Thailand. Visitors could witness the wooden houses built in different styles according to the region. Pattaya floating market also houses traditional souvenir shops, art galleries, and plenty of eateries. Apart from stalls, also have a look at the Thai cultural shows including sea boxing shows, traditional dance performances, and other special shows. 
Highlights of Pattaya floating Market
       Ensure a blissful walk through the hundreds of wooden houses built in different styles. It's a pleasant and fun-filled journey with the aroma of great Thai recipes. Food happens to be the main attraction, get to know the variety of Thai dishes and classic desserts. Major food items include, soups, noodles, stir-fried rice noodles, rice vermicelli with plenty of curries, coconut pancake, golden threads, sweet egg yolk, and lot more yummy recipes. 
        Thai handicrafts are spectacular; get some antique style toys and traditional handicrafts to decorate your interiors. The crafts are made of wood or other die-cast metal, so it lasts longer with great look and feel. 
         Besides the shopping stalls and foods, wood carving museum is a unique exhibition spot that displays the craftsmanship of local artisans. If you love photography, don't miss the sunflower and agricultural demonstration fields. 
         Visualize the popular daily show that features the cultural performance of four different regions. It's a free show for visitors and it's a good place to get away from the city chaos.
          Get traditional attires from Thai style boutique shops. Try out these outfits and mingle with the local vendors for a ravishing experience. Explore Thai Folkway Village that exhibits the process of manufacturing silk clothing and demonstration of several other craft works. 
         Indulge in the real floating market experience by hiring a man-powered boat and discover the Thai architecture as well as riverside life.  Hire a boat that is big enough for four people and go through the floating market for around 30 minutes with a small fee. The entry fee starts from 200 THB for adults and free for children below the height of 119 cms. Get ready to explore the entire market by hiring a boat ride!!