Memorable Honeymoon Trip to Kerala
kerala

|
siji varghese

|
08-07-2020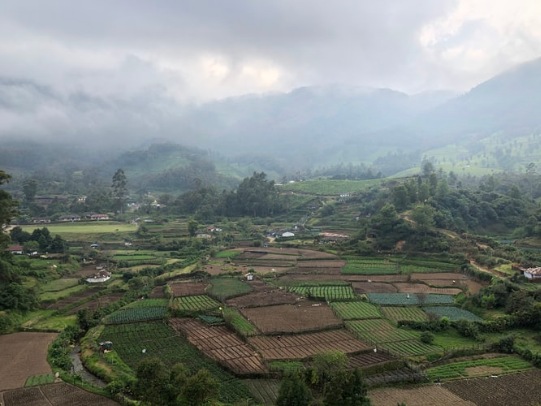 Newly-wed couples looking for a perfect holiday destination to embark your married life with your better half, then get ready to travel around the most-pristine god's own country. Get surprised in the natural beauty of Kerala and immerse yourself to enjoy a secluded honeymoon holiday with your loved one. 
Is Kerala a good choice for your memorable honeymoon trip?
Kerala is a verdant destination with wide geography and ravishing culture. Most of the Kerala honeymoon packages include some traditional ayurvedic experiences to laid-back houseboat journey, and other precious romantic hangouts. Apart from ayurvedic treatment and backwaters, the state has pretty amazing hill stations, valleys, wildlife, nature treks, camping, nightlife, and lot more to make your romantic date extra-memorable. Get surprised while visiting each and every destination with your love. Indulge in some unique sight-seeing and activities that cherish for a lifetime. 
Kerala is a scenic destination to spend your honeymoon days. The place is surrounded by lush greenery and gently flowing backwaters. The time you spend with your love is something really precious and Kerala beckons you. Get immersed in the warm amber dawns, and take part in exotic wildlife of God's own country. Kerala is popularly known as a couple's paradise with plenty of delightful destinations and personalized itinerary plans to start off your romantic getaway. 
Get ready for a memorable honeymoon trip in Kerala! Check out the popular honeymoon destinations that create some great memories for a lifetime,
Sight-seeing at Munnar
Munnar is a laid-back destination surrounded by rolling green hills and picturesque beauty of tea gardens. The Munnar hills resemble the most beautiful Shimla and Darjeeling of North India. A stroll through tea plantations with your loved one is more than enough to satisfy your romantic dreams. The misty mountains and never-ending tea gardens rejuvenate your body and soul. Soak in the marvelous beauty of Western Ghats and share some personal time at the hill top. 
Romantic attractions at Munnar
If you're on a honeymoon, then obviously go for some relaxing ayurvedic spa. It's essential to go for some relaxation after the tiring wedding festivities. Munnar has some of the best ayurvedic spa centers with excellent couple spa services.
Kundala Lake is a calm and serene location to spend your honeymoon days. The Lake looks gorgeous to unwind your stressful day. Try out the most romantic and beautiful Shikara boat ride as of North India. Shikara boat ride in Kundala Lake is a pretty breathtaking scene amidst immense greenery, dense forest backgrounds, view of surrounding hills, and calm ambiance as well. 
Mattupetty Lake and Dam is one of the significant romantic hotspots in the Munnar honeymoon package. The Lake looks young and energetic filled with blissful joy and admiration. Visiting the Mattupetty Lake is one of the remarkable experiences in your honeymoon phase. Relax in the shore and open up your thoughts gazing at the very close Anamudi Peak.
Vagamon – the green cascade of Kerala
Vagamon is a green cascade of Kerala with special velvet lawns and blissful mountain air that assures a dream trip for honeymooners. Vagamon has pretty exciting sights that attracts honeymooners around the world. Its quiet a charming place to kick-start your married-life.  The beautiful sight of lush-green meadows and unique shade of Vagamon culture is a mesmerizing part of your honeymoon journey!
Top romantic attractions at Vagamon
Vagamon meadows are popular hangout space for couples. Get plenty of time to roam around the lush-green grasslands and click some beautiful pictures surrounded by the hills of Vagamon. It's a great place to relax and unwind your marriage goals with some inner peace. 
Pine hills are the most exotic and beautiful honeymoon spots in Vagamon. Get into the popular English phrase and walk into the woods. It's a picturesque destination for romantic couples. 
Vagamon falls is a great place to relax in the nature's dense vegetation and beautiful surroundings. The marvelous sight of waterfalls gushing down the slopes is a visual treat for couples and nature lovers. 
Bekal Fort – Peaceful Honeymoon spot
Bekal Fort is a calm and serene destination for lovers. Honeymooners, who wish to stay away from the noisy hustle-bustle of the city, would love to visit Bekal fort. Relax at the beautiful beach fort and spend some quality time with your loved one. Explore the cute Bekal town which has its own unique charm with tranquil beaches and serene backwaters. 
Romantic things to do at Bekal fort
Visit the popular Nithyananda Ashram caves with 45 caverns, which depict the beauty of old town with its winding streams, surrounding hill slopes, and clear blue waters for an enchanting vacation. 
Walk on the sandy beach shores with your better half and explore the popular Bekal fort for its unique architecture and romantic hideouts. 
Valiyaparamba backwater is an iconic spot in Kerala for honeymooners. Explore the beauty of backwaters through a houseboat cruise and experience the nature's spellbound beauty.
Alleppey – the backwater destination
Alleppey is one of the best honeymoon destinations in Kerala. It shares a splendid romantic experience with endless paddy fields, remote islands, serene backwaters, and gorgeous houseboats. Alleppey is a romantic hotspot for newly-weds with sensational sight-seeing and outstanding Kerala cuisine. 
Romantic things to explore at Alleppey
Houseboat provides a calm and serene ambience to refresh love with your better half. Share some delicious Kerala cuisine in the middle of backwaters in a picturesque candle-light atmosphere. 
Explore the beaches like Marari beach and Alleppey beaches. Walk on the sandy shores with your loved ones and indulge in other recreational activities. Marari beach is a calm and romantic destination popular for its ayurvedic centers and stylish beach resorts. Relax and visualize the beauty of long rows of coconut trees and spend some quality time with your better half
Watch the spectacular snake boat race and indulge in traditional ayurvedic therapies. Pathiramanal is a tiny island destination for honeymooners located near the backwaters of Alleppey. The island is home to several endangered and rare species. The island offers a plethora of activities for honeymooners. 
Wayanad – eco-friendly hiking terrains
Wayanad is a verdant hill station popular for its exotic wild beauty and majestic Western Ghats. The hill station is a natural hub for flourishing vegetation, flora and fauna. Wayanad serves as a honeymoon spot that connects between the popular locations like Coorg, Ooty, Banglore, Kannur , and so on. Explore the deep valleys, thick forests, and eco-friendly cliffs for a perfect honeymoon trip. 
Romantic things to do at Wayanad
Get ready to embark on the romantic backdrop and express your heart content by clicking beautiful pictures together at the natural heart shaped lake. The Lake is popular for its excellent viewpoint and believed to have never dried up amidst of the floating clouds and misty hills. 
Soochipara waterfalls will leave you spell bound because of its romantic ambience. It's a favorite honeymoon destination and considered as a paradise for couples. Get ready to have a dip with your better half and relish on the beauty of cascading waterfalls. 
Boating through Wayanad Lake is something picturesque and romantic! Pookode Lake is a dream-destination for honeymooners. The ever-beautiful dense forest backdrop and serene ambience makes it one of the most sought-after tourist spot for honeymooners. Get ready to explore the romantic moments through paddle boating, row boating, and the popular Shikara boating. 
Kovalam – explore the beach town
Kovalam is a pristine location situated in the Trivandrum district and one of the best tourist places in Kerala. The mesmerizing coastal town is easily accessible from the Trivandrum city and popular for its crescent shaped low tidal beaches. The entire town is surrounded with luxury resorts and other refreshments. Kovalam is a majestic beach town for honeymooners. The town looks gorgeous and romantic with a groove of coconut trees and palm trees. 
Top Romantic attractions at Kovalam
Indulge in the popular Kovalam beach nightlife and street shopping with your love. Also, have deep refreshment in the ayurvedic massage centers. 
Sunbath and swimming is the popular outdoor activity. Relax at the beach shores and indulge in sunbath with your love. 
Kovalam has some huge beaches and excellent water sports to try out with your better half. Try out some fantastic water sports like sea surfing, scuba diving, kayaking, speed boat safari, Parasailing, rafting, and lot more to explore. 
Thekkady – Kerala's nature hub
Thekkady is an exciting honeymoon destination popular for its jungle ride amidst of the Periyar wildlife sanctuary. Explore the sprawling vineyards with your better half and encounter some endangered species around the park. Murikkady is an amazing viewpoint for honeymooners to enjoy the panoramic view of spice plantations and other scenic attractions. Gavi is a nearby hill station and most probably, a must-visit place for honeymooners to set out their romantic date. 
Romantic attractions at Thekkady
Boating at Periyar Lake is a picturesque and most romantic thing to do in Thekkady. Here you can catch the view of animals bathing, resting, drinking water or indulging in their normal routine. The two-hour boat ride is a complete treasure to behold for a lifetime. 
Couples who love adventure and wildlife opt for Bamboo rafting while travelling to the rich forest tracts of Thekkady. It's a three-hour ride that takes you through the dense forest and assures a frolic evening with your loved one. 
Go for a majestic elephant ride and spend some time with the magnificent animals on Earth. Indulge in couple photo sessions, elephant bath and elephant feeding with your partner. 
How to make your honeymoon trip memorable?
Kerala is obviously a perfect honeymoon spot to kick-start your married life. Get the best deals from top tour operators and select a customized tour itinerary to make your trip memorable. Get a range of sight-seeing options and other outdoor activities that assure a perfect bond between you and your better half. Be secluded from the crowd and enjoy great privacy throughout your kerala honeymoon trip. Enjoy the breathtaking beauty of Kerala and hope to establish an alluring affair with Kerala. Plan your romantic trip to the beautiful coastal land and make it even more memorable!!