Best things to do on your honeymoon in Munnar
munnar

|
sooraj

|
10-11-2020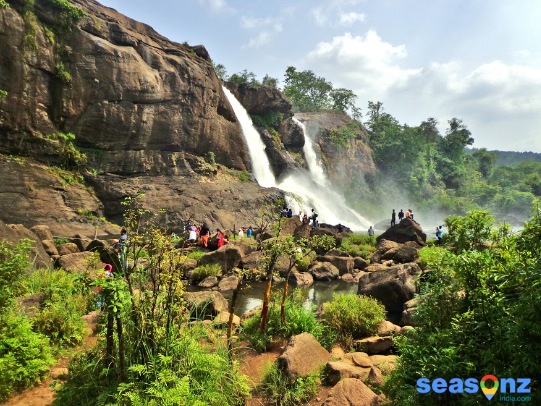 A honeymoon trip to 'God's own country' is a great stress-buster and a wonderful experience.  honeymoon trips often act as an icebreaker, where the newly-weds get an opportunity to know each other and just stay together without any disturbances. This is where the Munnar honeymoon package comes into the scene.  
Most of the tourist destinations in Kerala were restricted to tourists due to the global coronavirus outbreak. After months of lockdown, Munnar welcomed tourists after publishing a comprehensive industry re-opening strategy by the Kerala government aimed at building trust and credibility among potential tourists. The Government of Kerala has implemented strict safety and hygiene standards to ensure the safe re-opening of tourist destinations to tourists from all over the world.
Munnar is a breathtakingly gorgeous hill station in Kerala, cradled in the Western Ghats, which has a special place in Indian history as the summer resort of the British Empire in Southern India. Munnar is a vast expanse of seamless tea plantations, and the entire area is covered with lush greenery. The beautiful green hills of Munnar are a peculiar attraction for tourists. The panoramic beauty and the comfortable climate of this hill station make it an ideal choice for a honeymoon. There are a lot of places to see and activities to do in Munnar that make your trip truly memorable. Munnar's vast potential provides a variety of package tours to this location. So you're going to have a multitude of choices to choose from. Here are some of the best things to do in Munnar with your better half.
Enjoy the amazing views
There are so many stunning viewpoints in Munnar, from where you can take a beautiful view of the majestic Western Ghats. The spectacular view of the cloud-covered mountain ranges and the green valleys is very romantic. The cool weather combined with the captivating view will create a romantic ambiance for you and your partner. 
Camping  
Couples can make their journey memorable by camping in the dense forest.There is no greater way to feel close to mother nature than spending a night in the wilderness. If you want to make your stay more comfortable, you can get luxury tents with all the facilities. Make sure that you include camping in your Munnar Tour package as it would surely be an extraordinary experience.
Romantic Boat Ride 
Mattupetty Dam area is a famous tourist destination in Munnar. The destination provides a boating opportunity in its watershed area. The ride is sure to be enjoyable and romantic with great views of the surrounding landscapes. The cold wind, the gorgeous sight, and the loving touch of your partner make your trip absolutely beautiful. The slow cruise through the calm water will be one of the most memorable moments in your honeymoon. 
Visit Eravikulam National Park
The main attraction of Munnar is the Eravikulam National Park. It is widely known for the Nilgiri Tahr, which has been declared an endangered species. With plenty of grasslands, mountain ranges, creeks, and waterfalls, here you can indulge in the sumptuous beauty of nature. Couples can take part in a safari or a trek through forested land. Let this be your first adventure together as a couple.
Trek Through The Sandalwood Forest
How would you like to take a stroll through the sandalwood forest holding your partner's hands? Marayoor in Munnar is one of the places where that dream comes true. You and your partner can wander through the forest enjoying the refreshing fragrance of sandalwood that fills the air. The few hours in the dense forest are going to kindle your love for one another. That is why this place is considered one of the best honeymoon spots in Kerala. 
Treehouse Stay
These fascinating tree houses offer a once in a lifetime experience for the tourists. Situated in the middle of the enticing wilderness, the treehouses are a peaceful and pleasant retreat for anyone who wants to escape from urban life for some time. These treehouses are made of eco-friendly materials such as coir mats, bamboo poles, and wood that give you the joy of indigenous living. Munnar tree houses are constructed over tall, sturdy trees looking out over-dense forests with all modern facilities.
Do not forget to add these exciting activities to your Munnar honeymoon packages itinerary.
Here are some important COVID protocol guidelines issued by the Government of Kerala, which must be followed by tourists visiting Kerala. 
Travelers must register in the COVID19 online portal before entering Kerala. Here's the registration link. https:/covid19 jagratha.kerala.nic

Face mask, frequent use of hand sanitizer, and social distance is mandatory during your visit to Kerala

The body temperature of tourists will be recorded

It is suggested that to make online bookings for the reservation of rooms and entry to adventure tourism centers
Seasonz India Holidays is one of the best honeymoon tour package providers in Kerala and we are offering you exciting deals that you can customize according to your desires. Visit www.seasonzindia.com and book your Munnar honeymoon package online.