Fun |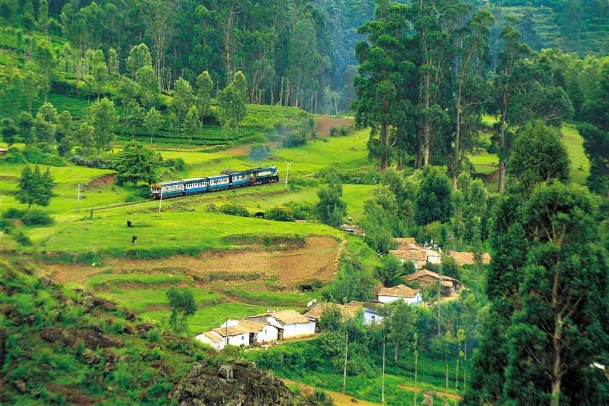 When it comes to an exotic vacation in South India, camping at the peak of Ooty hills is a favorite option for tourists. Ooty is a fun city with plenty of entertaining activities on the go. Ooty – queen of hills, pleasant weather, scenic destinations, and lot more, makes it a serene spot for honeymooners and families. Get ready to camp at the lush-green mountain ranges, undulating terrains, and clement atmosphere. 
                Wake up for the right adventure, holidays are not meant to be within the concrete walls and closed cabins. Experience the beauty of nature and connect with your soul. Visualize everything under the universe, the starlit sky, bright moon, and picturesque night views right through the tents. Don't get panic about the rains and chilling weather, camping organizer provides an all-weather tent including sleeping bags. 
Best honeymoon activity in Ooty
                Camping is a pretty exciting activity for all the honeymooners. Get a romantic and adventurous space, which could be the most-fascinating honeymoon spot in the world. Get a beautiful camp site amidst of the forest ranges or tea plantations and create memories that last for a lifetime. 
Check out the popular camp sites in and around Ooty
Weekend camp at Avalanche
               Avalanche camp site is located in the Nilgiri Bio-Sphere. The area remains disconnected from the modern world. Camping at Avalanche sipping a cup of hot tea, lying by the bank of a lake with your partner, look up to the sky and take some leisurely walk around the space. Enjoy kayaking and tent pitching session as a part of camp stay. Stay within the tents or explore natural trails, take deep dips in ice-cold water, and alluring morning walks too.
Aventura Camp - Ooty
               Aventura offers a spectacular camp site with tranquil lush-green valleys. Experience to rediscover the camping experience at Aventura! Get engaged with a plenty of activities at the camp site. Party under the stars, indulge in beautiful games, immerse in the vibe of light music, and wake up fresh in the morning for next set of adventures.
Crest Valley tent stay
               Crest Valley assures a safe and secure zone for tent stay. The camp site is secured in the forest area with a set of sleeping bags to stay warm inside in the tent. Crest Valley single tent camp can accommodate up to two or three people with separate sleeping bags for each other. They provide budget-friendly packages with extra tent facilities. 
Camper 
               Camper organizes a beautiful camp scenario at the plantation camping, Kotagiri. It's a carefully crafted campsite with eco-friendly surrounding close to the forest-area. Also, indulge in activities like trekking, cave hike, campfire, etc. Enjoy traditional cuisine and great hospitality from the Badaga community. 
                 If you're on a honeymoon trip, never miss this tranquil experience at the queen of hills. Make your holiday a memorable one, stay at the right camp site in world-class weather tents. Dine your favorite cuisine by the bonfire and relax in the soothing background music. Enjoy adventure activities or play fun games for an excellent camping experience!