Fun |
Thailand

|
Siji C V

|
29-02-2020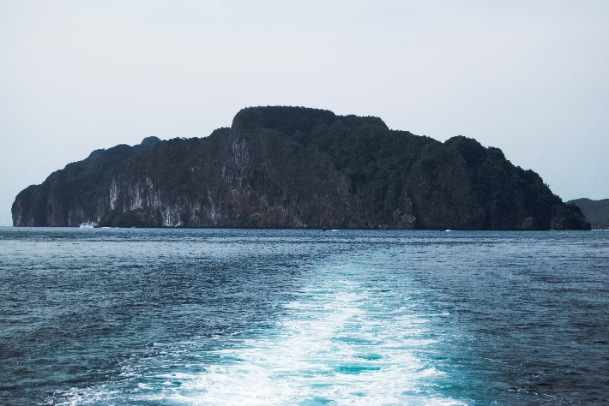 Krabi is a huge and oldest tourist destination in Thailand. It's the oldest city but advanced with modern tourist attractions and local flavor. Krabi in Thaiand shows you a sample of both traditional city on one side and entertaining bustling city on other side. Krabi Thailand houses huge number of guest houses, souvenir shops, and travel operators that might be overwhelming at the first look. Krabi south beach is not as popular as Bangkok or Phuket beach, but gaining popularity among worldwide visitors with its own unique charm and serenity.
        Enjoy a relaxed tour with plenty of sight-seeing and other attractions. Krabi is one of the best places to visit in Thailand,
Tiger Cave Temple
       Tiger cave temple s a mesmerizing Buddhist temple in Krabi, popular for its befitting natural beauty. The cave or temple is situated in a serene natural environment. Tiger cave temple Thailand is well-known for its tiger paw prints, Buddha footprints and long array of staircase to reach the top. Tiger cave temple in Krabi is a stunning location to enhance your spirituality. Reach early in the morning or late evening to visualize the magnificent sun rise and sunset. 
Phi Phi islands
       Phi Phi islands connects group of islands. It's a popular tourist destination among worldwide travellers. Phi Phi Leh and Phi Phi Don are the popular islands among the group. There are plenty of hotels in Phi Phi Island that represent the unique culture and tradition of the city. Restaurants provide spicy seafood and the area is filled with roadside eateries as well. Pileh Bay Lagoon is one of the best places to involve in Kayaking and snorkelling.
Krabi town
        Krabi town is a picturesque landscape with alluring natural beauty and charming local residents. Krabi town Thailand is the right spot to experience Thai culture. Most of the tourists pass through this town to reach the nearby islands, but this town itself is a magnificent spot in terms of bustling markets and restaurants. . Krabi town is a pretty comfortable town where people dress according to the weather. It's essential to dress modestly while visiting temples or such devotional places. 
Ao Nang Beach
       Ao Nang Beach is a most-vibrant destination in Thailand; it represents the impact of western civilization and located in the Mueang Krabi district. Get ready to indulge in various activities like rock climbing, scuba diving, kayaking, relax at the beach shore or go for a grand shopping. Ao nang beach nightlife is splendid with hustling and energetic crowd. Take a speedboat or long tail boat and roam around the islands to visualize the secluded beaches and other destinations.
Tub Kaek beach
       Tub Kaek beach Krabi is a secluded place that is situated around 28kms from the main city. Tub kaek beach Krabi Thailand is an ideal place to get away from the crowded beaches of Krabi. The beach is surrounded by lush-green forest and most of the places remain untouched by the severity of tourism.
       Krabi is a gorgeous destination; it's a must-visit place in your Thailand trip. The Krabi townis less popular among tourists, but the city's charm can sweep you off your feet. Give it a chance, avail attractive tour packages from best travel agencies in India.