Kerala might be the most significant travel destination post-COVID
kerala

|
Sooraj

|
20-05-2020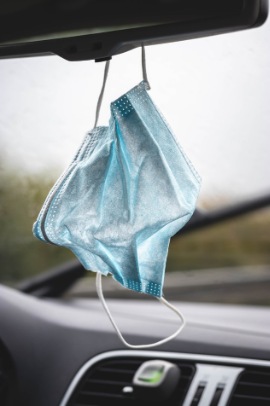 Especially after the 2018 floods,
Kerala Tourism
seems to have really gained, to use a modern media analogy, the imposing image of a superhero who had made a special task of cosmic hazards shoved at him by supernatural entities.
There was the first highly dangerous Nipah epidemic that occurred in 2018, followed shortly thereafter by a catastrophic flood. However, in 2018, the tourism sector in Kerala experienced a dramatic increase in revenues of Rs 2900 crores more than that of 2017-18.
In 2019, the flood events struck again here, with the same kind of intensity. But after the second flood, the tourism industry in Kerala posted an increase of 17.2%, the highest in the quarter-century. By the end of 2019, total revenue had increased to Rs 45,000 crore.
Possible threat
And in the blink of an eye, an industry that had accumulated itself into a great force which could not be affected by some of the worst catastrophic events had been destroyed by an invisible microscopic virus. COVID 19 destroyed the engine of tourism: travel With all means of transportation like air, rail, and roads completely restricted, the tourism industry, its attractions, and destinations have been left to rot and rust. The crumbled society, in the first stages of a disaster, is already spreading the whole of Kerala.
The unofficial estimate of the financial losses accumulated in the tourism industry between February and April is over Rs 15,000 crores. Official data claim that more than 1.5 million people are either directly or indirectly dependent on the tourism industry for their livelihoods.
Near infinite restriction on travel
COVID-19 had a very devastating impact on the tourism industry and this would be the longest hit that the industry has ever faced.
President and founder of Air Travel Enterprises, E M Najeeb, also said that tourism would be the last to stand up after the end of the COVID-19 menace. All of Air Travel Enterprises' strong market and tourist destinations were the severely impacted areas such as the United Kingdom, USA, Spain, Germany, France, the Middle East, and South Asia. Kerala should play host to India in tourism, he added.
Travel within national borders is also at significant risk. Kerala may be safe, but it could not be the same for other states. And just because we're safe and secure doesn't really mean that we can permit people from other states to travel to Kerala.
How long this lockdown will be extended
In the present situation, the tourist industry would have to be temporarily suspended in the best interest of public safety. According to very generous predictions, the industry would commence by the end of 2020. Even so, practically speaking we assume the industry to brighten up only by December 2021.
K V Ravishankar, the managing director of Tourism India Publications and Tourism Advisory Board member said that it took 2 years for the tourist industry to fully recover in China, Thailand, and Indonesia after the Sars pandemic in 2002. So we have to prepare for the possible outcomes. 
Conditional traveling
But even the recovery from this situation will depend upon a number of possible factors. Traveling is a natural human instinct, as basic as a child crawling out of her crib. But COVID is all set to fully reconfigure this human instinct.
The economic turmoil caused by COVID is one major consideration that might totally change the nature of traveling. The wages have frozen and the withdrawal of benefits is becoming the necessity. And the travel decisions will rely entirely on what remains after meeting those necessities.
COVID induced behavioral change
The complete lock-down caused by COVID 19 has taught people to adjust, adapt, and change. Virtual meetings have already shown corporate executives around the world that they can get around each other easily and comfortably at virtually no cost without ever really leaving their house.
The MICE (meetings, incentives, conferences, and exhibitions) segment used to generate huge revenue and profit for Kerala. They have now started to realize that online meetings are almost as successful and effective. Companies are now planning to try to cut back on transportation.
Flight ticket fares will be the other decision-maker. The ticket prices to Kerala are already high these days. It could cause problems for Kerala if it appears to be going up even higher.The assertion on social distancing guidelines in the kitchens of hotels might also force the owners to cut their staff. Precooked food or microwave-heated food would become a common practice for every eaterie.
No income, full payment

There are also immediate survival consequences. Almost all the tourism entrepreneurs in Kerala are in the micro small and medium enterprises sector. Perhaps all of them continue operating on bank loans. And if there is no bank bailout program, it is not going to be simple for them to hang on for a long period of time.
The responsibility of job support is also intense in the industry, like a brood of kids on a malnourished mother. The government has done an outstanding job of saving people's lives, and now it has to take any action to save livelihood opportunities.
A series of Zoom meetings have been conducted with the planning commission and the Chief Minister to inform them about the present situation. The sector supports over 1.5 million people. Wages in the month of March have also been paid but it is unlikely to come for April and the industry may have to go through at least October of this year without any revenue. The Labor Department informed the industry to keep paying the wages.
Subsistence pay
The industry has now suggested "subsistence disbursements" in which a basic income of Rs 9000 per month should be given in order to enable basic necessities like food for people dependent on the tourism sector for their livelihoods. The government said that the state did not have enough money to satisfy the requirements.
If no subsistence or loan package is approved, there might be massive layoffs, particularly in the MSME sector. It was evident from now that there would be no business for an indefinite period of time. A fair amount of payments the firms have to get from buyers, both domestic and international, that are not even coming in the nearby future. They are not open to discuss money right now. Now everyone has to keep on paying salaries and also preserve the properties in order at a relatively large cost.
Time to go local
It will take quite a while for the sun to sparkle on the tourism sector, but industry leaders agree on one thing. Instantly after the lockdown is removed, the best way to rebuild tourism is to become highly-local. Now that traveling in and out of the state is subject to uncertainty, Kerala's tourism potential exists within itself, since we have done a brilliant job of containing the spread of the virus.
If you are a person from Kochi, and you might consider walking through the fascinating Jew Town Street, witness Chinese fishing nets, or go up to the Hill Palace in Tripunithura. You don't have to take any risks and meet people who are coming from dangerous zones. The government really should encourage local transportation by raising leave transport concession to government employees.
Advantage of Kerala
It is like a short term fix money-making scheme or a warming up before the grey clouds open up. It is starting to feel that, as the fear of the virus gradually fades because of the truly admirable way of managing COVID-19 which will function to its extra benefit.
The new tourism motto should be 'safety from disease', and here Kerala will succeed seamlessly. Now, in tourism communities, Vietnam and Kerala, both of which had contained the deadly virus quite successfully, are the two safest destinations in the world.
Seasonz India Holidays hopes that we will all be able to overcome this catastrophic situation and the tourism industry will come back ardently with maximum potential.