Fun |
Thailand

|
Siji C V

|
29-02-2020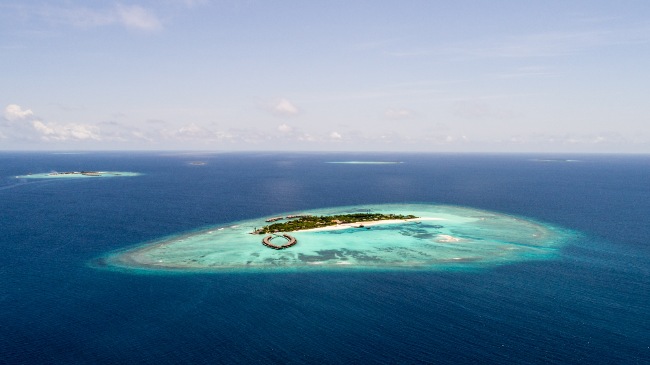 Phuket is a compact island filled with crystal clear beaches, cool sea breeze, nature's splendid beauty and affordable sight-seeing. Phuket in Thailand is rated as a beautiful tourist destination among the worldwide travellers. Phuket Thailand is an epitome of adventure, and great hospitality. It's a perfect beach destination for honeymooners and backpackers. Phuket beaches are splendid with natural beauty facing the coastline of huge Andaman Sea. Phuket Island is the right choice for long rejuvenation days and extended vacations. There are plenty of natural and man-made attractions that bring in bounty of visitors every year. The island has something special for every traveller like national parks, limestone formations, marine life, museum, temples and lot more to explore!! 
          Check out the beautiful attractions in Phuket Island,
Phuket old Town
          Phuket old town is a scenic place filled with ever-lasting nostalgia and traditional throwback. The city takes you through a natural walk amidst of the various shades of culture. Phuket old town is actually known as the capital of Phuket Island. The town has few temples and shrines with intricate design and highly-attractive architectures.
Bangla Road
         Bangla road exhibit some trending nightlife activities!! Bangla road Phuket is the hub of nightlife with a mere 400 meters road close to the Patong beach. The road is especially reserved for people who love to walk and enjoy their precious nights at Thailand. It's a mesmerizing honeymoon location, where partner walk down the bustling street with great glimpse of merry makers and happening surrounding.
Weekend night market
         Phuket weekend night market is a special tourist destination with endless display of exciting shopping and delicious cuisine. Phuket town weekend night market is a special festive destination with vibrant colors, street performance and loud music. Weekends and evening shopping perfectly go hand in hand, relax and wander under the glittering sky with your loved ones.
Patong beach
        Patong beach is a clear party capital of Asia. Patong beach Phuket is popular for its white sandy shores, amazing nightlife and several other colorful attractions. The beach has some spectacular water sports for adventure junkies. The place is so picturesque with crystal clear waters and lush-green forest space. Enjoy the lively atmosphere but, lack in peace and privacy.
Phuket FantaSea Theme Park
         Phuket FantaSea is a special cultural theme park situated in the Kamala beach, Phuket Island. The park includes attractive shopping street with huge dining facilities and multiplex spread over 140 acres. Phuket FantaSea show highlights some real fantasy show that represents Thailand's beauty, charm, history, tradition and art.
Surin beach
       Surin beach Phuket ensures a fulfilling experience for family members and romantic couples. There are plenty of beach clubs, restaurants with a beautiful line up of palm trees and ample parking facilities. Surin Beach in Phuket is popular for its lineup of massage centers, juice stalls, street foods, beach toys and much more to explore. Relax and rejuvenate your body with a deep massage, the beach shore offers standard massages at affordable rates.
         Phuket is a great destination for all type of travellers across all the budgets. It's a haven for people who look to splurge over their vacation within a minimum budget. Get best tour packages from top travel agencies in India.