Kalpetta: A Quaint Town in Wayanad
wayanad

|
sooraj

|
18-05-2020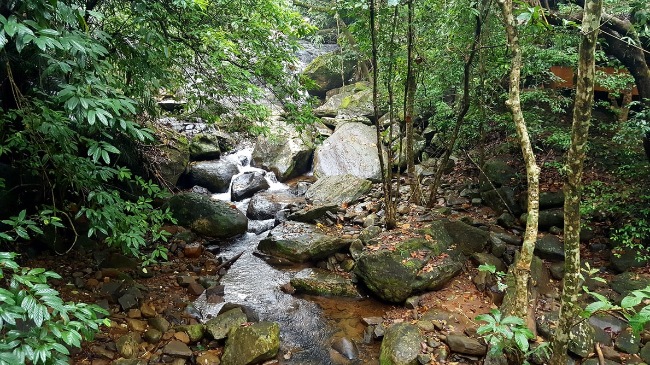 Kalpetta is a small town and municipality in the Wayanad district enclosed by dense tea/coffee plantations and picturesque mountain ranges. It's the headquarters of the Wayanad district. It draws wildlife lovers and nature enthusiasts with its immense natural scenery.
Situated high in the fascinating hills of Wayanad at an altitude of 780 meters, this hill station is a marvelous place to unwind and relax in the arms of Mother Nature. If you're looking forward to spending some leisure time, scheduling your honeymoon, or planning for a fun-filled trip with family and friends, you could always visit Kalpetta and create your trip an exhilarating affair Surrounded by a gentle aroma of coffee and picturesque routes, the town is endowed with amazing scenery and natural attractions. It has been one of the major trading centers in Wayanad. Dotted with ancient temples, Kalpetta has a stronghold in Jain communities with more than 500 settlements in and around the place. Gifted with all the major components of beauty, natural environment, and pleasant romanticism, this small town is a must-visit place in your Kerala tour package itinerary.
The Chembra Peak, the highest peak in the district, is only 8 kilometers away from this tourist destination. Even though there are many popular tourist destinations nearby by Kalpetta, it is one of the most undiscovered tourist destinations in Kerala. A visit to Kalpetta is entirely refreshing because of the mild flavor of the coffee, tea, and plantations, and the pleasant climate. Besides, you are going to enjoy the natural feel of the trails of this quaint town.
Places to visit around Kalpetta
Meenmutty Falls: The Meenmutty Falls is another magnificent travel destination around Kalpetta. It's a three-tiered waterfall that falls down from a height of 300 meters. In addition to its wondrous charisma, it is a spectacular setting, which requires visitors to take a thrilling trek, tends to make it a must-see place near Kalpetta. The waterfall is located 23 km from Kalpetta
Chembra Peak: Situated just 8 km from Kalpetta, this peak is considered to be the highest point in Wayanad and the Western Ghats. Sitting at an altitude of 2,100 m, a trek to the top of the peak really is an adrenaline cranking activity
Banasura Sagar Dam: Banasura Sagar Dam is India's largest earth dam guarding over the sprawling Kabini River. It's located 21 km away from Kalpetta.
Puliyarmal Jain Temple: Puliyarmala Jain Temple is a spiritual place for the believers of Jainism. The temple is located 6 km away from Kalpetta.
Karapuzha Dam: It is situated on the charming Karapuzha River, 17 km from Kalpetta. Decorated with the enchanting beauty of the swamped mountains and the verdant surroundings, this is a scenic spot to visit while in Kalpetta.
Best time to visit Kalpetta wayanad
The season between November and March is when Kalpetta encounters the best weather conditions. The temperature remains very low, the atmosphere is filled with fog, making it a heart-warming experience. If you want to explore every corner of the place, winter is undoubtedly the best time to visit Kalpetta and explore its remarkable beauty.
How to reach Kalpetta Wayanad
Kalpetta is quite well connected to many of the major cities and towns in Kerala and the neighboring states. The hill station is also reachable through the national highway 766, which connects Kozhikode and Mysore. Travelers planning to travel to Kalpetta by road can also follow the routes from Ooty in Tamil Nadu and Madikeri in Karnataka. Bus services and local cabs are always accessible from most regions to approach Kalpetta by road. Kalpetta is easily accessed by bus from Mysore, Ooty, and Kozhikode.
Visit Kalpetta and other destinations in Wayanad with our wayanad tour package. Seasonz India Holidays provides exciting Kerala tour packages and Kerala honeymoon packages.