A sneak peek into Honeymoon in Kerala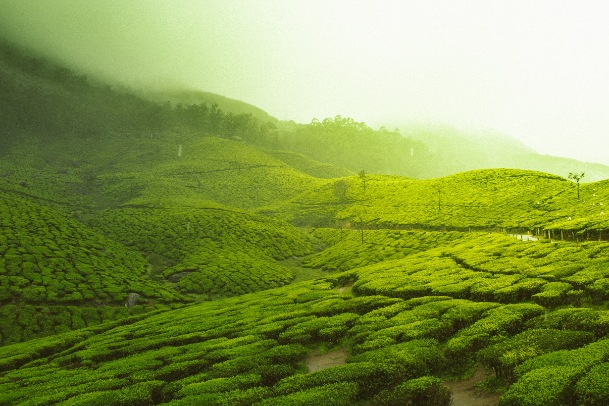 After the long tiring and never-ending Indian wedding ceremonies, you are all set for a romantic escapade with your partner. Imagine a tropical paradise far away from the wedding crowd. A land dotted with marvels of Nature like waterfalls, lush greenery, lakes and hill stations. Both of you walking hand in hand through the steamy forests and grasslands. Imagine you both cuddling against these exquisite backdrops. Yes, Kerala is calling you both! Savor the heavenly delights it has to offer by choosing a
Kerala Honeymoon Package
.
If you are thinking of a destination that can give you a laid back Honeymoon experience, Kerala - obviously is a perfect choice. God's own country stands true to its name in every way and it sure is a couple's paradise. Here is a sneak peak into what you can expect from a
Kerala Honeymoon Package
.
The perfect Weather of Kerala:
No matter what month you are getting married, Kerala has something to give to every couple year-round. Even the monsoon is celebrated by the couple who are on Kerala Honeymoon Packages. The rain and hill stations, the backwaters and rain and port cities and rain are amazing combinations in Kerala. If you are heading to Kerala during the summer, you can explore the hill stations - Munnar, Thekkady, Wagamon, Punalur etc. If you are setting off on the Kerala Honeymoon Package during the Winter, you can explore the sun-kissed beaches of Kerala along with the chilly delights of December. 
Retreat from manmade chaos: 
Kerala is indeed a place for leisure and idyll. You can be away from the bustle of the city and have the perfect secluded alone time with your other one. You can stay away from the neon lights and noises of the towns by option for a Kerala Honeymoon package with houseboat. Many offbeat spots are available in Kerala and you will be utterly star-struck to whiz around them with the love of your life.
Kerala - An oasis of beauty:
Kerala is dotted with picture-perfect destinations to cater to your romantic escapades. You can get the hilly delights and beach bounty in one stretch if you can travel down to Kerala. The versatile topography of Kerala has:
Emerald backwaters: The slow waters of Alleppey and Kumarakom are one of the most favorite picks of every honeymooner. The feeling of gliding through the pristine backwaters of Kerala in the iconic houseboat is unparalleled. Most of the couples opt for an overnight stay in the secluded but safe Houseboat with modern amenities and AC rooms in their Kerala Honeymoon Package with Houseboats.
Golden Beaches of Kerala: Add some spice to your romantic get away by strolling through the azure blue beaches of Kerala. The sunrises and sunsets in beaches like Alleppey, Cherai, Marari, Kovalam etc are truly a sight to behold. You can also spruce up your honeymoon spirits by signing up for beach activities like Snorkeling, Scuba diving, Kayaking, Parasailing and many more.  Take a stroll through the golden beach sand, bask under the sun and soak up in the beach bounty in you Kerala Honeymoon Package.
Misty Hill stations of Kerala:
Kerala is graced with many hill stations among which Munnar is the queen. Munnar is also known as the Kashmir of South India and is the favourite destination of newlyweds. The tea plantations, fog covered valleys and sparkly lakes of these hill stations are sure to blow your mind. Other beautiful hill stations of Kerala are Vagamon, Thekkady, Punalur, Vythiri, Lakkidi etc.
Steamy Jungles in Kerala: 
Jungle safari with your partner through the extensive lush jungles with green canopy around you, will definitely be a dreamy experience. Avail this by opting for a Kerala Honeymoon package. You can spot many endangered species and rarest herbs during this amazing journey in which you completely blend to the Nature. Thekkady, Wayanad, Nelliyampathy, Chinnar, Gavi parambikulam etc are the jungle destinations in Kerala.
Waterfall destinations:
Kerala is graced with amazing waterfalls which cascades down in many layers. They never cease to render a visual fest visual feast to the couples and you can swoon at the gushing water all day long. The most beautiful waterfalls in Kerala are attukad, Valara, Cheeyappara, Athirappally and Vazhachal.
Kerala has a staggering amount of things to do:
Kerala is a hub for adventurous activities and it offers a myriad of romantic things to do. Ranging from hilly hiking in Munnar, houseboat cruise through Alleppey backwaters, trekking in grasslands, jungle safari through forests to candle night dinner at a beach resort, Kerala has something for every couple on Kerala Honeymoon package.
Land of Ayurveda and Rejuvenation:
The authenticity of Ayurveda dates back to 5000 years back from the present. Derived from the Vedas, which is believed to be from the Gods, this treatment method is getting wider recognition lately. Indulge in authentic couple spa and watch all the wedding planning stress melt away. As medicinal herbs and authentic Ayurvedic treatments are splendidly available in Kerala, make sure you make use of this chance to revitalize your mind, body, and soul.
Sumptuous Cuisine of Kerala:
Kerala's authentic flavors are too good to be true and very famous across many states and countries. You can savor the best banana snacks friend in purest coconut oil here. The 'Kerala Sadya' is another must-try meal and is a riot of every good flavours our taste buds would ever know. 
In a nutshell, Kerala is one destination which can never disappoint a couple on their honeymoon. Without a second thought, we would suggest to rely on a tour operator for your
Kerala Honeymoon package
to make your land transfers and hotel booking smooth and hassle free. You can travel free without the fear of cancellations, delays and unwanted as the tour consultants in Kerala can design tailor made travel plans at your pace and comfort for you. confusions You can always visit our home page Seasonz India Holidays and
 book one from our many tailor made
Kerala Honeymoon Packages.