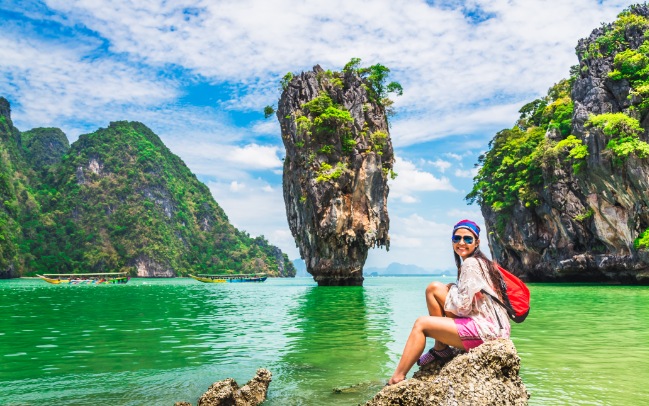 Remember that iconic needle-shaped island immortalized by the James Bond movie 'Man with the Golden Gun'? How about visiting the gorgeous island, the emerald green waters around it and the limestone beach of James Bond Island? With a
Phuket Honeymoon Package,
the couple can pop into this postcard-perfect island. James Bond Island has something for everyone and can equally entice the adrenaline junkies, food enthusiasts, and nature lovers.
James Bond Island is located along the Phang Nga Bay; it's around 40meters away from the shore, Ko Tapu or Khao Tapu. James Bond Island Thailand are magnificent nail-like rock structures rising between the water surface. James bond island in Thailand is a unique rock formation and popular among tourists. The island has abundant natural treasure and an ideal place for some wild photography. Explore your photographic skills and get around the beautiful landscapes in the James bond island tour. James Bond Island Phuket gained its popularity after 1974, James bond movie.  The island stays impressive and remains as the famous getaway for hundreds of visitors. Take up the local sailing boats and tour around the bay exploring places. Kayaking is a majestic way to explore the James bond island. 
James Bond Island is one of the spectacular places to visit in Phuket Honeymoon Package!! November to February is the best time to explore the island's beauty.