6 Reasons Why Travelers Fall In Love With Kerala
kerala

|
sooraj

|
25-11-2020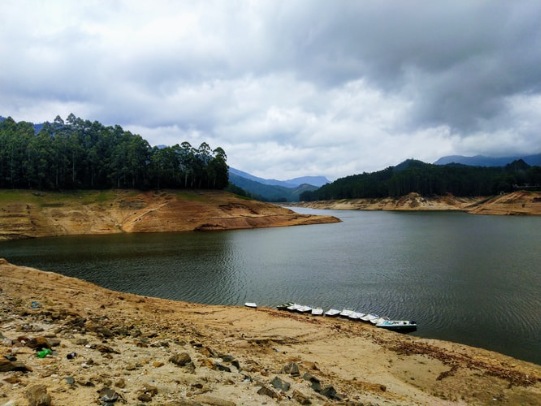 Kerala is considered to be one of the best tourist destinations in India, where people come from all over the world and enjoy the scenic natural beauty of this God's own country.   There is a good reason why Kerala attracts so many travelers, it is because Kerala is all in one package. The state boasts a number of beautiful beaches, green hill stations, natural beauty, wildlife, culture and history, art forms, Ayurveda and other remarkable treasures such as backwaters, houseboats, tree house and much more. Here, tourists enjoy the real beauty of nature in its pure state. Gorgeous beaches, incredibly beautiful backwaters, fascinating hill stations, and many more give the heavenly ambiance to everyone. The perfect creativity of mother earth, Kerala is without a doubt a paradise on earth.

Embraced by the grandeur of the Arabian Sea, guarded by the mesmerizing beauty of the majestic Western Ghats, and adorned by a myriad of rivers, lakes, backwaters, canals, and emerald lagoons, it is more than a tourist destination. Kerala tour packages are incredibly famous among tourists all over the world. So here are some of the reasons why travelers fall in love with Kerala once they visit this place.
Stunning Hill Stations 
Although there are a large number of hill stations in India, Kerala can surpass almost all of them with its extraordinary beauty. Covered with thick and lush greenery, adorned with mesmerizing waterfalls and unending tea, coffee, or rubber plantations, the Kerala hills stations can easily make you fall in love while exploring the real, untouched, and elegant parts of nature. Whether you're on a honeymoon trip, a family holiday, a leisure trip with friends or colleagues, the hill station in Kerala will keep you fascinated by its stunning features. 
Every moment spent in hill stations like Munnar, Wayanad, Thekkady, Ponmudi, Vagamon, Nelliyampathy, and others will revitalize your senses and make you fall in love with their splendid beauty. In addition, most of the hill stations in Kerala have a cool and comfortable climate all year round, making them a favorite among tourists.
Kerala Backwater Cruise
If you want to experience romantic destinations with absolute tranquility, you need to take advantage of the Kerala tour packages and visit the serene backwaters of Kerala. Visit Alleppey or Kumarakom and sign up for a backwater cruise on a traditional houseboat. You would always be grateful to introduce yourself to the romance and elegance of the backwaters. 
Backwaters and houseboats have an eternal connection in Kerala. Any Kerala tour package without a houseboat stay is definitely worthless. Therefore, most of the Kerala tour package itinerary includes a houseboat cruise in the backwaters. With backwaters moving through swaying coconut groves, golden rice paddies, remote islands, and villages, and more, these houseboats cruise through the exotic backwaters creating a world within themselves. The houseboats are equipped with all the comfort and luxury you need. You've got everything from a personal chef to a Jacuzzis, a contemporary living room to a trained paddler.
Serene Beaches
Kerala has a 580km long stretch of coastline on one side of the Arabian Sea. It is going to be a major loss for you if your Kerala tour package does not include a trip to one of the beaches in Kerala. Littered with coconut groves, captivated by pristine waters, scattered with low and high tides, the beaches of Kerala are uniquely beautiful. While other beach destinations in the country have already been commercialized, the beaches of Kerala still show the pure beauty of nature. And to enjoy this comfortably, you need to book Kerala tour packages that will take you to beaches like Varkala, Kovalam, Alappuzha, Marari, Bekal, Fort Kochi, Cherai, Kappad and many others.
Delectable Kerala Cuisine
The taste for good and tasty food knows no boundaries. No matter which part of the world you're in, delicious food will satiate your palate. With every dish you eat, you can find your taste buds getting more greedy.  Kerala is a heaven for foodies. Home to native spices, Kerala dishes are based on a distinctive flavor, have a spectacular preparation process and are enjoyed all over the world. Kerala cuisine is a perfect blend of vegetarian and non-vegetarian food that is uniquely prepared with exotic spices. 
Some of Kerala's most famous dishes are puttu and kadala curry, appam with stew, idiyappam, payasam, spicy Kerala fish curry, fish molly, beef fry, duck roast, crab curry, and the list just goes on.
Exotic Wildlife
Kerala is home to some of the most exquisite, unique and endangered species of wildlife. With its enthralling habitats and wildlife reserves, such as the Chinnar Wildlife Sanctuary, the Eravikulam National Park, the Kumarakom Bird Sanctuary, the Periyar National Park and the Silent Valley National Park, Kerala currently has the highest rank for its diversified biodiversity. For any wildlife enthusiast or photographer, encountering wild animals such as Tiger, Elephant, Leopard, NilgiriTahr, Grizzled Giant Squirrel, Lion-tailed Macaque, and others in their natural settings is no less than a test with them.
Refreshing Ayurvedic Treatment
Ayurveda is not just a practice, it is a way of life. Ayurvedic treatment not only detoxifies our body but also helps purge our reflexes, relaxes our minds, and cleanses our souls. Plan a trip to Kerala today, take an Ayurvedic tour, and help you stay healthy and rejuvenate. Visit the most famous Ayurvedic centres, such as Kottakkal Arya Vaidya Shala, Ashtamgam Ayurveda Chikitsalayam & Vidyapeetham, Nagarjuna Ayurveda Healing Centers, or Kalari Kovilakom, and feel the miracles of being revitalized.
Although the COVID restriction has been lifted, the Kerala government has implemented a number of safety guidelines for tourists. Domestic tourists coming to Kerala must register at the COVID-19 jagratha portal. Tourists visiting Kerala for less than 7 days are not required to produce a COVID negative certificate, nor do they need to undergo a COVID test. people planning to stay longer than 7 days in Kerala must submit a COVID negative certificate or undergo a COVID test upon arrival. Use a face mask, hand sanitizer, and social distance while visiting Kerala.
Visit this beautiful state at any time in the year and explore most of it. Seasonz India Holidays will help you to plan your trip to Kerala. Book your Kerala tour packages or Kerala honeymoon packages with Seasonz India Holidays and get some great deals.