Fun |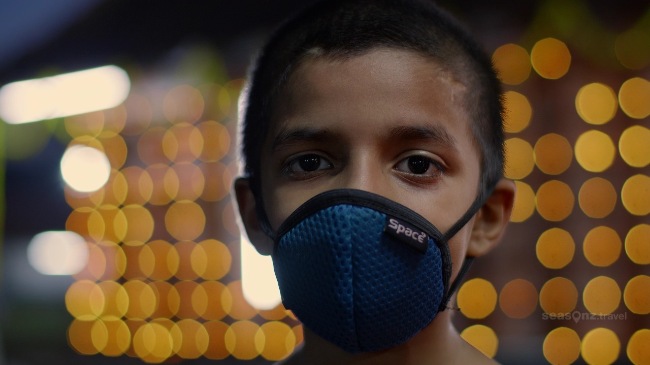 Onam celebration in the time of Corona!​           
            Low-key but Intact!!!

Arppo Irro….Irro……
         
           Onam celebrations begin with this welcome call for King Mahabali. Every year, Keralalites celebrate Onam with great pomp and josh. But this year it was a bit different! Yes, the onam celebration in the time of Corona was low-key but intact!!! 

           Before discussing Onam-2020, aren't you interested to know a bit about the history and facts of Onam? Here it goes;
Onam is a harvest festival that falls during the month of Chingam and the celebration lasts for ten days. It is also believed that the celebrations of this Kerala festival are a welcome note for King Mahabali, who was trampled by Vamana, sent by the God who was jealous of King Mahabali's power and popularity. It is said that during this time, King Mahabali visits his devotees and blesses them. The ten days of Onam has an array of celebrations which includes decorating Pookkalam, tug of War, Pulikali, Vallam Kali (boat races), thiruvathirakali, thumbi thullal and more. However, the main attractions of this festival are the Onam Sadya and Onapudava. Also, during this festival time, people visit their near and dear ones with gifts.
Let us take a look into how keralites celebrate a low-key onam following the Covid-19 pandemic.

                This year, the Onam Celebration got exciting titles like Mask-Onam, Coronam, Quarantine Onam and more. Amidst lockdown and the worry of Corona, Keralities had celebrated Onam in the best possible way!

                  As part of the restrictions, people celebrated onam indoors and for that reason, a large-scale festive spirit was missing! However, most households offered a visual treat with beautiful floral carpets and onasadya without any shortcomings! But that is not all about Onam celebrations, right! The traditional games and art forms are the main attractions of the festival. And this year it was missing; Not completely! Because the spirit of Onam gained new dimensions as the celebrations went digital! Interesting isn't it?
Usually most companies, educational institutions and clubs, celebrate Onam festivals grandly; this year was no different! The celebration went online with a wide range of online contests and activities. Among them, the most interesting one was the thiruvathirakali compiled and edited. Besides, there were many interesting events organized including online cooking competition. These celebrations were thrilling for people of all age groups who were stuck at home, post Covid-19!
                 
                   Despite the restrictions, the virtual engagement and celebrations made this year's onam eventful and exhilirating. Even the Government of Kerala went digital with the onam celebration as part of a promotion for Kerala Tourism! Even though the celebrations were online the virtual events and competitions strengthen the feeling of unity and harmony. Don't you think that these online celebrations helped people to adapt to the new normalcy? However, Safety is paramount,and Unity is inevitable during a time like this!

https://www.youtube.com/watch?v=OBqPE_E1zP8