Fun |
Thailand

|
Siji C V

|
29-02-2020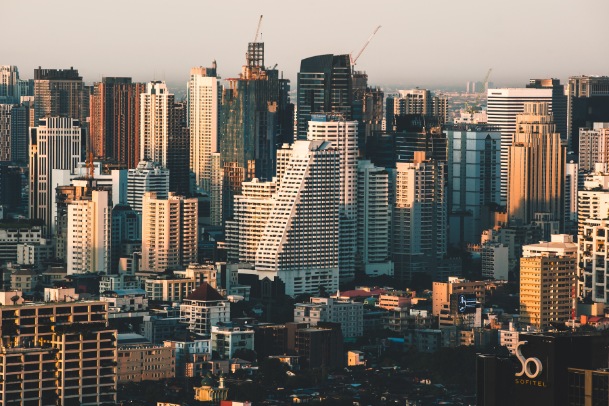 Thailand is a popular tourist country in South East Asia. Tourists flock every year to enjoy their vacation in this unique space with mind-blowing activities. Thailand, pretty wonderland with animated scenic destinations and bustling modern cities crowded with motorbikes or tuk-tuk rides. Bangkok is the capital city of this trending destination, p is a glittering place with lot of hustle – bustle. The city is packed with immense tourists' spot and crowded with visitors throughout the year. Bangkok city is a heaven for shoppers with trending market space. The city has mesmerizing highlights, check out the popular tourist destinations in Bangkok. 
Chatuchak market in Bangkok  
             Chatuchak market in Bangkok  is a favourite destination among shopaholics. Shoppers from all over the world gather here to visualize and experience some huge shopping in world's largest market. Chatuchak market spreads across a vast area of 35acres with more than 8000 bustling stalls. Visitors get everything ranging from variety of clothes, accessories, furniture, crafts, antiques and hundreds of categories more to explore.

Khao San road
           Khao San road is a street filled with raucous bars and restaurant at affordable price. It's the travellers' hub with budget-friendly hotels and favourite spot for late-night revellers. Khao San road in Bangkok is one of the unique places to visit in Thailand for yummy street foods and infinite shopping.


Wat Arun in Bangkok
               Wat Arun in Bangkok is also called as the Temple of Dawn, which was later renamed as Aruna. Wat Arun Bangkok has a tall-standing tower, around 82meter high rahng. Wat Arun has several other eye-catching idols and unique exhibition of Prince Siddhartha's birth, old age and death on the Palace walls. The divine temple looks scary, as we climb on the steep flight of stairs.
Chao Phraya river cruise
             Chao Phraya river cruise is one of the best activities in Thailand. The ferries are replaced into amazing river cruise that mesmerize every visitor. Cruise on Chao Phraya River is a splendid journey visualizing the nightlife and unique culture of Thailand.

Wat Pho
           Wat Pho is a popular devotional space located to the south of Grand palace in Bangkok. The temple has a huge reclining Buddha statue and hence, it's called as 'temple of reclining Buddha'. Buddha temple is the main attraction among devotees who visit Thailand. It's a huge reclining idol where people could see it only in parts.


Grand palace in Bangkok
              Grand palace in Bangkok served as a residential space for royals. Get ready to indulge in some historic tour, grand palace is a significant tourist spot in Thailand. The building was constructed in the year 1782. Grand palace of Bangkok exhibits the rich history of its country with alluring architecture and mind-blowing outlook.

           Bangkok is a picture-perfect combination of old tradition and modern infrastructure. Bangkok is a never-sleeping city with plenty of nightlife activities. It's the largest party destination and one of the best places to visit in Thailand with friends. In general, Bangkok is an affordable tourist destination where you need to spend around 1000-1500 Thai Baht per day!! Bangkok currency is available at special Foreign exchange bureaus. Bangkok hotels are cheap and easy to afford. Go through the reviews for better hotels with luxury facilities. Get the best packages from top travel agencies.