5 Amazing Destination To Visit In Kerala With Family
Kerala Honeymoon | kerala tour | munnar honeymoon packages |
kerala

|
sooraj

|
18-02-2021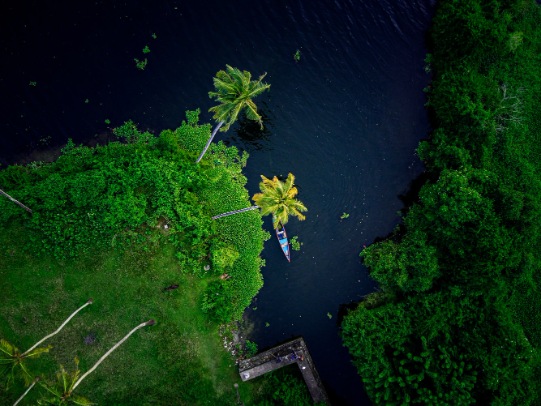 Kerala is one of the must-visit places in the world, situated in the southern part of India. The gorgeous little state, also known as God's own country, has a plethora of extremely beautiful tourist destinations to capture the attention of tourists from all around the world. Kerala, worthy of being crowned the holiday capital of South India, welcomes all those who are keen to explore nature, admire stunning architecture, witness a vibrant cultural heritage, enjoy colorful festivals, discover culinary delights, enjoy shopping, and partake in the adventure.
Blessed with stunning geographical diversity, warm and humid climates, picturesque landscapes, and admirable hospitality of people, Kerala has everything to work its way to a perfect family destination. One of Kerala's important features is that you can travel safely with your family and children in this great state that treats you with a lot of fun and excitement. Here are some of the best places to visit in Kerala with your family, which must be part of your travel plan. And let Kerala be the place for your next family holiday
Alleppey
Alleppey, an appealing hub of the serene backwaters of Kerala, is a great place for families. Marked by a wide range of picturesque vistas that adorn the landscape of the city, Alleppey has many stunning and scenic surroundings. The shimmering backwaters bring the excitement of cruising, canoeing, kayaking, fishing, and angling. The houseboat cruise and overnight stay is a must-do activity in Alleppey. Its incredible sandy beaches, gushing waters, and azure coastline serve as an amazing setting for leisure time with your family.
The stunning sunset that changes the shades of the sky is an amazing sight to behold. Alleppey is also dotted with alluring temples, churches, spectacular museums, palaces, and astonishing heritage sites. The relaxing houseboat cruise, mesmerizing views, and the traditional Kerala cuisine are something you can't afford to miss in Alappuzha. Alleppey has therefore become one of the most important tourist destinations in Kerala and a vital inclusion of the Kerala tour packages.
Munnar
Munnar is the most popular tourist destination in South India and is an important facet of Kerala tourism. The enchanting beauty of the Munnar hill station, with its lush green tea plantations, rolling hills, lush meadows, dense green forests, and stunning waterfalls, has a heavenly charm that attracts every tourist. Munnar is one of the largest tea-growing regions in South India. Its cool and comfortable climate, which is so relaxing and comfortable, is another factor that makes Munnar a favorite among tourists.
With its enchanting beauty and comfortable climate, Munnar is rightly called the "Kashmir of South India." A family trip to Munnar will be an incredible experience that you will cherish for a long time. Munnar offers the best hiking experience through its sprawling tea plantations and rolling hills. Get the most scenic and iconic photographs with your family in this stunning paradise, with breathtaking scenery in the background. Munnar is the first choice for almost any traveler visiting Kerala. Therefore it is a common addition to most of the Kerala tour packages.
Wayanad
Wayanad is one of the most beautiful hill stations in Kerala with a majestic view. Widely regarded as the green paradise of Kerala, Wayanad mesmerizes you with a pleasant climate, lush greenery, mist-covered mountains, unending tea and coffee plantations, bamboo groves, rice paddies, ginger fields, spice plantations, mountain streams, and freshwater springs. This untamed destination is a captivating retreat for families to spend a memorable time in the laps of Mother Nature. 
With a wide area covered by dense forest, Wayanad has an abundance of wildlife and offers amazing opportunities for wildlife spotting. There is a wide range of activities to enjoy in Wayanad, varying from sightseeing, nature trails, wildlife spotting, cave exploration to adventure activities such as trekking, mountain biking, and much more, each offering fantastic experiences. With our exclusive Kerala Tour Package, explore the natural beauty of Wayanad and spend your quality time with your family at one of the most popular hill stations in Kerala.
Kumarakom
Kumarakom, an entrancing backwater destination, where the beauty of nature prevails in its pure form, is home to wonderful biodiversity. Kumarakom's dreamy and tranquil aura creates the ideal setting for a pleasant family holiday. It has a scenic natural landscape lined with coconut groves, mangrove forests, and paddy fields. A cluster of tiny islands dotted in this mesmerizing destination will astonish you with its unparalleled beauty. The serene village of Kumarakom and the backwaters will be a whole new experience, especially for your children, where they can play, enjoy canoeing, try fishing, etc.
Kumarakom offers a wonderful cruising experience in a houseboat through the beautiful serene backwaters. Experience the excitement of boating, angling, and yachting in the backwaters of Kumarakom. A paradise for bird watchers, Kumarakom offers a great opportunity to spot a wide range of bird species with your family.
Thekkady
Thekkady is a beautiful hill station situated in the Idukki district of Kerala, popular for its dense forests, wildlife reserves, and emerald green landscapes. The place is a protected habitat for wildlife in a natural environment steeped in thick jungles, an endless chain of misty hills, gorgeous streams, pristine lakes, sprawling spice plantations, and emerald valleys. It is known worldwide for its remarkable tiger reserve and is also considered one of the largest wildlife sanctuaries in India.
Offering an excellent picturesque charm, Thekkady is a treasure trove of rare, endemic, and endangered flora and fauna. The place creates an aura of lush greenery all around, as well as maintaining a calm and relaxed atmosphere that is so invigorating. Children are sure to enjoy an elephant ride and a jungle safari through the dense forest and a boat ride through the Periyar lake.
The boat ride through the beautiful Periyar lake offers a wide range of exquisite vistas. Sometimes, herds of elephants can be spotted as you traverse through the lake in a boat. You can also enjoy a variety of adventure activities such as trekking trails, tiger trails, mountain walks, bamboo rafting, etc. at Thekkady.
Book your customized Kerala tour packages with Seasonz India Holidays and get exciting deals for your itineraries. We offer a wide range of Kerala tour packages and kerala honeymoon packages for all kinds of travelers.