Fun |
Munnar

|
Aruna Nixon

|
03-02-2020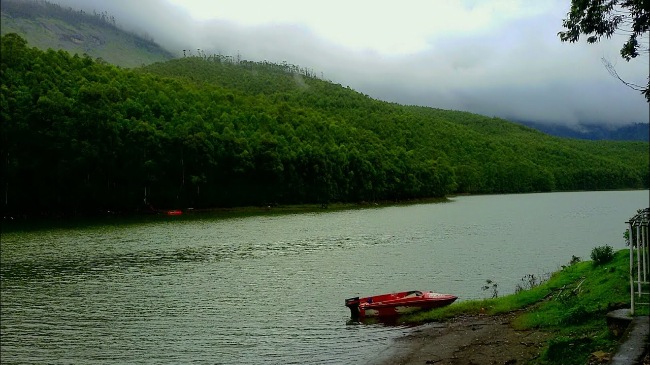 Echo point in Munnar is a scenic destination located at a height of 600 feet. Echo point has a mesmerizing surrounding of huge tall trees in the lap of a quaint lake and lush-green misty hills. Feel the vibe of this tourist destination; get back to the good old memories of your childhood and experience a truly endearing sight.​
Echo point Munnar highlights
              As the name indicates, Eco point is popular for its enthralling illustration of the phenomenon of echoing. As you scream, listen to your voice get reverberating around the place again and again.
             The unique beauty and serene location mark the presence of three mountain ranges. They are Nallathanni, Kundala, and Mudrapuzha. These mountain ranges are really enchanting and charming for a peaceful stroll around the gentle slopes of hills.
             The calm lake is a great choice for boating. If you're on a honeymoon, then go for pedal boating in the serene waters. Eco point Munnar is a great location for honeymooners to indulge in plenty of activities and incredible sight-seeing.
             Echo point in Munnar is a great natural paradise for bird lovers. Birdwatchers get a chance to visualize the beauty of any native birds and even some rare bird species. Also, never miss the sight of Neelakurinji flowers that enhances the beauty of Eco point.
            Photography at Echo point Munnar is a breathtaking experience. Get ready for an excellent photo shoot amidst the serene natural background. Get the clear pictures of soft clouds rolling down the misty hills and lush-green mountain ranges; also capture the beauty of lake and tea plantations for a delightful experience.
Food and Shopping at Echo point Munnar
            Get hot noodles from the neighboring food stalls. Get mouth-watering and yummy Kerala special snacks items. The Eco point premises have few shops selling local items of the hill station and so, indulge in a quick shopping with your family or friends.
Echo point - Tips to visitors
              Echo point Munnar timings start early morning at 6am and people visit till evening at 7.30pm.  Echo point Munnar entry fee is free for visitors; make sure to carry your camera for an excellent photo shoot.
                Echo point in Munnar is situated around 15kms from the town; visitors can opt for bus services, cab services or private vehicles.
                Summers and winters are the best time to visit Munnar Eco point. In summer, the temperature ranges between 15 to 25 degrees and winters are chill with temperature ranging from 5 to 25 degrees. Never miss this wonderful place in your to-do list at Munnar!!