Fun |
Cochin

|
Aruna Nixon

|
03-02-2020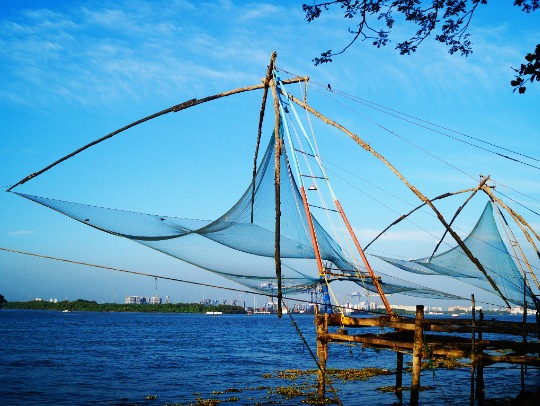 Kochi or Cochin, Queen of Arabian Sea, nestled with a plethora of unique attractions. Kochi is a must-visit place in your trip to Kerala. Kochi is situated on the South-west coast and bustling commercial port that dates back to at least 600 years. Kochi is the financial hub and industrial capital of Kerala. The city is marked with the influence of Arabs, Portuguese, Dutch, Chinese and finally, the British. The city has a group of Islands interconnected by ferries.
                 Check out the interesting and unique places to visit in Cochin,
  Mattanchery Palace
                Mattanchery palace is a picturesque destination and one of the unique places to visit in Kochi. It's a popular Portuguese palace in Mattancherry displaying all the belongings to the rajas of Kochi. The palace depicts the fascinating history of Kerala through incredible artifacts and other embellishments. The Palace has a simple architecture that exhibits the typical Kerala style mansion. Have a look at the paintings and other exhibits of Cochin Rajas and mythological murals.
  Fort Kochi
                  Fort Kochi is a charming Sea-side town, perfect for a weekend getaway. The city is known for its old-world charm and the place still holds on to cultural changes gone through over the centuries. Tourists flock here to visualize the influence of Dutch and Portuguese colonialism. Fort Kochi beach is one of the best places to visit in Kochi, situated along the Malabar Coast; the beach offers a serene view of the Arabian Sea. Reach during the evenings to witness a magnificent sunset.
   Willingdon Island
                Willigdon Island is a human-made island named after the British ruler Lord Willingdon. The island serves as a transportation hub between Kochi ports and other national or international ports. The island has splendid luxury hotels and plenty of commercial buildings. It's located between the Ernakulam Jetty and Kochi port, easy to access via ferry services. Willingdon Island is also known as the headquarters of Southern Naval Command of India. Willington Island is one of the unique places to visit in Cochin.
 Jewish Synagogue
                Mattancherry Synagogue or Cochin Jewish Synagogue is one of the oldest and active synagogues in Kochi. It's one of the devotional places to visit in Kochi. The synagogue was constructed in the 15th century around 1567 and shares its wall with the popular Mattancherry palace. The synagogue was built by Spanish speaking Jews with beautiful chandeliers, brass railed pulpit, clock tower, Chinese hand painted tiles and striking interior architecture.
               This cosmopolitan town has the finest heritage accommodations, pubs, restaurants, fashion stores, shopping hubs, futuristic stores and a lot more to explore. So, plan your trip that encompasses all the places to visit in Cochin.