Thailand waives off visa-on-arrival fees for Indians till April 2020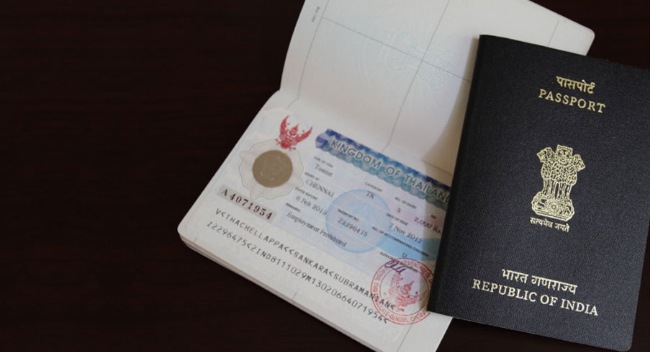 The Thai Government has been favoring the budget travelers by offering free visa on arrival (VoA) to the citizens of 20 countries including India. With the incredible reception of this step, Thailand has decided to promote low fare tourism by waiving off the visa on arrival fees for these Nationalities till 2020.
       Accessing this tranquil beach bounty and the picture-perfect streets of Thailand is a breeze until April 2019. Getting around Thailand is made super-easy and affordable by the Government to promote tourism and increase revenue.
 If you were looking for that one sign from the universe, to finalize your plan to take off to this stunningly beautiful destination, this is it! Without a second thought, dissolve into the quaint charm of Thailand's caves, coasts, and bustling streets by booking your Thailand tour package right way, for you should not miss this golden opportunity for the world! contact us for customizing your Thailand tour package and Thailand honeymoon packages at low fares! Have a merry time!
 Hot Thailand Tour Package Deal at just ₹18,400/-
          For all the couple out there, there is no better time than "now" to go get the Thai delights! Take your honeymoon spirits up a notch on escaping into the brimming beauty of Thailand. Our travel plan starts with exploring the best spots of Pattaya-the Sri Racha Tiger Zoo and Alcazar Show. Day 2 is meant for the amazing Coral Island Tour. The charming relics of Golden Buddha Temple & Emerald Buddha Temple will be explored on the third day as you will be transferred to Bangkok. The last two days are reserved for sightseeing, where you will be taken to Safari World with Marine Park and shopping.
                Our Thailand Honeymoon Package lives up to all the hype created about it. Log on to www.seasonzindia.com for getting your Thailand Honeymoon Package customized!