Lakkidi: The Gateway to Wayanad
wayanad

|
sooraj

|
04-05-2020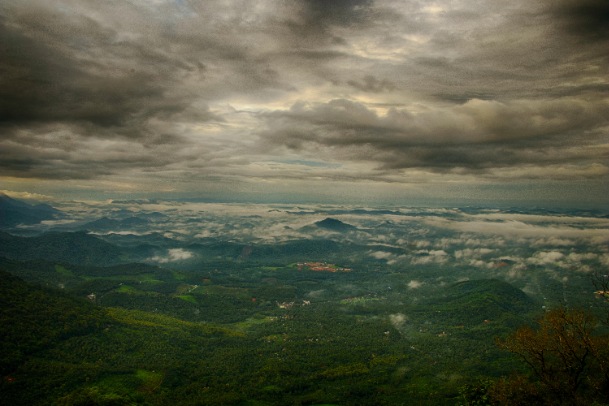 Lakkidi is one of the highest spots in the Wayanad district of Kerala and is located at an altitude of 700 m above sea level. It is a rainforest and is known as the gateway to Wayanad. Most of the tourists visiting Wayanad will surely visit this gorgeous place in their
Kerala tour packages
.
The lush greenery of the hills, valleys, and streams are seen on both sides of the hill is absolutely phenomenal. Visitors often stop at Lakkidi View Point, a vantage point from which you can see a breathtaking view of the valley. The Ficus tree on the road to Vythiri, with a massive chain around it, is what draws a large audience. This area receives heavy downpour and has a record of receiving the second highest degree of precipitation in the world.
A tribal youngster, Karinthandan, helped the British to make way through the forest of Wayanad. Once successful, however, the British decided not to share this brilliance and killed the poor young man. Until now, it is claimed that his soul is shackled to the tree, exiled inside it by a priest.
There are many bird species are found here, such as peacocks, bulbuls, babblers, etc. in abundance. It is adored by birdwatchers and outdoor enthusiasts. There are also a lot of exotic animals. Wild animals such as leopards, spotted deer, tigers, elephants, etc. are spotted here. Most people visit this place to enjoy the views of nature as well as trekking. There are a lot of undiscovered areas in this hill station. Vythiri is the nearest place to Lakkidi.
As you move from Downhill to Lakkidi through steep cliffs and the twisty Ghat Pass, you can see visuals that go beyond the standard scenic sights that most of the area is famous for. These are captivating images that most high-definition cameras can not capture. The incessant spread here goes beyond the imagination and the words that most poets and writers can put together.
The moment you step here, you will feel a waft of cool air that soothes your nose as you breathe, warm breeze that brings with it a blanket of fog that slowly encloses the mountain range. Now the sun is just a scarlet shade of orange.
Surrounded by densely populated forest areas and mountainous regions, Pookat Lake is a must-see destination near Lakkidi. A relaxing boat ride will take you away from your problems and give you a delightful retreat. Enveloped by meadows and mountains on all sides, it has become an absolute favorite picnic spot.
The hissing sound of the cold wind is getting louder as it acquires strength. You can hear the sound of rain falling to the ground, a mild snuggle in your warm clothes, where you are satisfied enough to watch the rain intertwined with fog. Framed with scenic panoramic views, the Lakkidi Village is a tranquil, appealing, and picturesque spot of natural elegance and happiness. Come on, experience the difference.
It's pretty easy to get to Lakkidi. If you drive from or to Calicut from Wayanad, you will obviously pass through this place and the ghat pass. The closest town is Vythiri. Lakkidi is situated on NH 212 close to the border of Wayanad and Kozhikode. You can hire a cab or take a bus to get to Kalpetta, from Kalpetta you can rent a car to get to the viewpoint.
Guests stop every now and then at Lakkidi Viewpoint, a vantage point that offers breathtaking views of feigns and valleys. Lakkidi has also attained a remarkable hill station with various resorts and lodges for visitors.
Lakkidi is a must-visit place in Wayanad and should be included in your Kerala packages or in your Kerala Honeymoon Packages.