A perfect weekend to Kochi
kerala

|
siji varghese

|
08-07-2020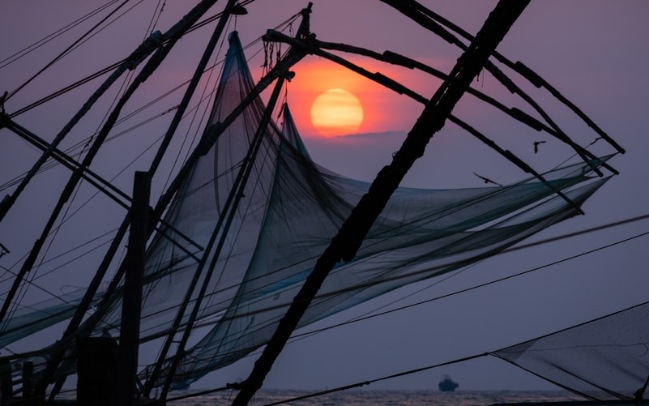 Those who wish to explore the real beauty of Kerala; here we go with the top places to visit in Kochi. Kochi or Cochin, as the name indicates, it's a popular industrial hub and one of the major cities in Kerala. Cochin is a complete package for travelers with mesmerizing beaches, backwaters, spice plantations, tea plantations, art, and cultural performances, tasty cuisine, and plenty of sight-seeing as well. Cochin stands out as one of the top destinations among the global tourism map. The city has a unique blend of history, tradition, and modernization. On the whole, it's a captivating place to spend your weekends and make sure you leave with great memories and aspirations. 

Explore the places to visit in Cochin on a weekend trip.
Gaze at the beautiful Mattanchery Palace
Mattanchery Palace was built in early 1557 and considered to be one of the most significant places to visit in Kochi on a weekend trip. The palace is popular for its style and architecture that resembles a traditional Kerala house with individual four wings and patio. The Palace has a beautiful courtyard with the temple of Bhagvathi, Shiva, and Krishna. The palace has extensive collection of paintings and frescos. The palace and surrounding are worth watching for its sprawling gardens and manicured lawns. 
The best time to visit – the palace is open from 10 am to 5 pm; it's closed every Friday. So plan your trip accordingly. 
Spend the weekend evening at Fort Kochi
Fort Kochi is a precious sea-side town and popular for its old-world colonial charm. The city is modernized but, retains every single cultural change over the centuries. The town has a great impact on British rule and tourists flock here all round the year to check out the glimpse of Portuguese or Dutch colonialism. Go for a leisure walk through the tranquil fort Kochi beach space adjoining the beautiful Arabian Sea. Chinese fishing net is an iconic sight throughout the beach space. Click some beautiful pictures with this iconic background. Visit the popular synagogues and churches that proclaim deep faith and great history. 
Best time to visit – October to March or winters are the best time to explore Fort Kochi. It's an all year long destination or a perfect weekend getaway with your family and friends. 
Explore the popular Hill Palace
Hill Palace is one of the best places to visit in Kochi for its rich heritage and archaeological relics. The palace has all the imperial belongings of Maharaja of Kochi. History buffs find it as an enchanting destination constructed in the late 80s and comprise around 49 buildings. The outer façade of the museum is pretty refreshing and the garden space is alluring. Besides the architecture and real knowledge, there are plenty of artifacts huddled inside the buildings. The palace showcase some modern-day art gallery with Kudakkallu, Thoppukkallu, rock-cut armaments, wooden temple replicas, and lot more to explore. 
The best time to visit – the palace is open from 9 am to 12 pm and 2 pm to 4.30 pm. Mondays are weekly off, so plan accordingly. 
Fun day at Cherai beach
Cherai Beach is a haven for beach lovers. It's a beach paradise for tourists with plenty of entertaining activities. Cherai beach is located to the northern end of Vypeen Island in Kochi; it's a picturesque spot with a perfect blend of sea and backwaters. The beach looks stunning dotted with seashells of different shapes and hues. The beach has a beautiful surrounding with green groves and paddy fields. Cherai beach Kerala is popular for the calm waters that allow visitors to swim in the deep sea waters. Enjoy sunbathing in a lounge chair; this happens to be a tempting activity for people who love a calm space, rather than bustling city life. The sandy shores attract a huge number of locals and tourists who love the beachfront views and pleasant day out. 
Best time to visit – October to March or winters are the best time to explore Cherai Beach. It's an all year long destination or a perfect weekend getaway with your family and friends. 
Relax at Veeranpuzha beach
Veeranpuzha beach is a picturesque spot in Kochi attractive with a series of brackish lagoons and lakes. The lakes look fantastic lying along the Malabar Coast forming the beautiful backwaters. The surrounding is pretty amazing with lush-green vegetation and fisherman settlements. Click some beautiful pictures with the serene backdrop and walk along the sandy shores with your loved ones. Veeranpuzha beach is one of the best places to visit in Kochi for extreme calmness and peace with your dear ones. 
Best time to visit – October to March or winters are the best time to explore Veeranpuzha beach. It's an all year long destination or perfect weekend getaway with your family and friends. 
Explore the majestic human-made island
Willingdon Island is one of the largest human-made islands named after the British Viceroy Lord Willingdon. The island serves as a link between Kochi port, and other national or international ports. The island looks exotic with crystal clear blue waters and sandy sea shores. It's easily accessible via Ernakulum jetty and Kochi port through ferry that costs around INR 6. The island has some luxury hotels and commercial buildings. Apart from the commercial attractions, the island has a museum and natural habitat. 
Best time to visit – October to March or winters are the best time to explore Willingdon Island. It's a perfect weekend getaway for friends and backpackers!!
Get set for a romantic destination 
Visualize those lazy and beautiful sunsets as the sun slopes beyond the horizon. Munambam beach is a perfect romantic destination with lengthy beach shores. The beach has a close proximity with the Munambam fishing harbor and counted as one of the popular beaches in Kerala.  Munambam beach is considered as an ideal place for kite-flying. Carry some kites with you and make sure to create some fun memories. Also, indulge in beautiful photo session with your loved one. 
Best time to visit – the beach is open 24 hours, get around in a weekend to visualize those lazy evenings and beautiful sunset views.

Stroll and explore Marine Drive
Marine drive is one of the best
places to visit in Kochi
that overlooks the beautiful serene backwaters of Kerala. It's a popular weekend getaway spot with a walkway of three kilometers and fantastic place to spend some leisure time. Marine drive is a favorite hotspot for honeymooners and romantic couples. It's a stunning destination to visualize the gamboling waves and wonderful sunset. Explore the nearby Rainbow Bridge, China Net Bridge, Houseboat bridge, and GCDA shopping complex. As the sun goes down, indulge in nearby street shopping or roam around huge shopping malls. Enjoy couple dinner date in one of the top restaurants at Marine Drive. 
Best time to visit – the Marine drive is open 24 hours, get around in a weekend to visualize the flea markets to huge shopping malls! It's a shopaholic's paradise!! 
Visualize the beauty of Jewish Synagogue
Mattancherry Synagogue or Cochin Jewish Synagogue is one of the oldest and active synagogues in Kochi. It's one of the devotional places to visit in Kochi. The synagogue was constructed in the 15th century around 1567 and shares its wall with the popular Mattancherry palace. The synagogue was built by Spanish speaking Jews with beautiful chandeliers, brass railed pulpit, clock tower, Chinese hand painted tiles and striking interior architecture. It's a great space for people who love rare and appreciated antiques.
Best time to visit – the synagogue is open from 10am to 12pm and 3pm to 5pm. It's open on all days of the week.  
Birdlife at Mangalavanam Bird Sanctuary
Mangalavanam bird sanctuary is a unique bird sanctuary that sprawls across 2.74 hectares and situated in the heart of Kochi city. The sanctuary is situated amidst of 18-acres of thick mangrove forest and densely populated with different plants and trees. Its home to a large variety of migratory birds, the sanctuary has a shallow tidal Lake in the middle which is surrounded by thick mangrove vegetation and connected to the backwaters of Kochi. Explore around 194 birds that belong to 32 different species. 
Best time to visit – Early summers are the best time to visit Mangalavanam bird sanctuary, mid-January to early-March, the temperature remains pleasant and pretty enjoyable to explore the sanctuary. 
Overview of Chinese fishing nets
Cheenavala or Chinese fishing net is an iconic attraction peculiar to Kochi. It's located next to Fort Kochi and stays as a significant cultural symbol of Kerala. It's considered as one of the most-photographed spots in Kochi. It attracts around hordes of tourists and photographers every day, especially on weekends. 
The Chinese fishing nets are fixed on bamboo and teak poles. It's let down into the sea through a unique mechanism by weighing them down with large stones tied at the end of a rope. Watching this fishing process itself is a spectacular experience! Never miss the sight of the Chinese fishing net on your trip to Kochi. 
Best time to visit – Monsoons are the best time to visit because you could visualize a generous catch and nets are let down at least 300 to 400 times. The rainy season is a profitable time for fishermen. 
Kochi is the financial hub and industrial capital of Kerala. But, this cosmopolitan town has the finest heritage accommodations, pubs, restaurants, fashion stores, shopping hubs, futuristic stores, and a lot more to explore. There are plenty of attractions for family, friends, solo travelers, couples, and honeymooners. The city is popular for its never-ending treasures.
Places to visit in Kochi
assure traditional glory and magnificent scenic beauty throughout your trip.  Plan a weekend getaway to Kochi; make your trip delightful and enchanting. Kochi is an ideal weekend location with exciting travel opportunities.