Travel Industry before COVID and after COVID
kerala

|
siji varghese

|
08-07-2020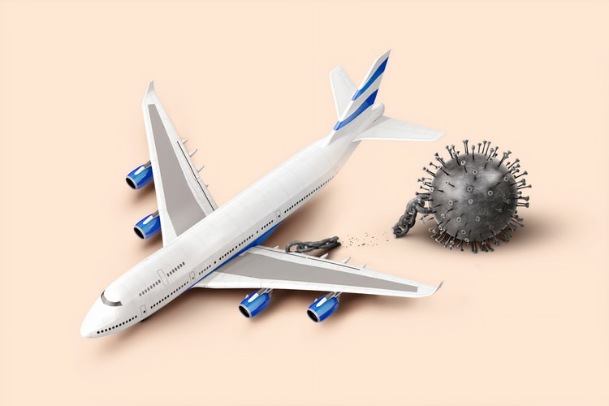 Not too long to go, let us revive into passionate travel!! Travel industry is at standstill because of the deadly COVID-19 pandemic causing severe revenue loss and massive job loss.  Technology has taken us so closer by making travel and tourism easy and affordable. The revolution which fueled up one billion trips a year is right now helpless because of a virus that demands us to shelter in a place. It's hard to consider the snapshot of
tourism
and its loss during this COVID times. If the situation continues, the World Travel and Tourism Council projects a global loss of around 75 million jobs and $2.1 trillion in revenue. 
Indian tourism has descended into the red due to the peak of the business. The domestic and international travel estimated to suffer a loss of $11.2 billion due to the temporary grounding of operations. All the countries are suffering similar conundrums and fighting out to ease back into solvency. 
The travel industry is trying to reinvent itself into a new normal or meaningful transformation. The tourism industry is expected to witness significant transformations in terms of health, hygiene, digitization, sustainability, future of work, and consumer demands as well. 
COVID -19 has stalled destination weddings    
COVID-19 outbreak looks unrealistic and stopped several couples from celebrating their dream wedding in exciting destinations. Destination weddings have been a trend for a few years. In normal times, weddings have been a big business; the wedding industry is estimated to earn revenue of $300 billion a year. Each wedding feeds several sectors including caterers, photographers, florists, entertainers, and a lot more. Destination weddings and hen parties serve as a boon to the travel industry. Wedding business was pretty recession-proof, people always celebrate getting married but, today it's not pandemic-proof. So, people are finding out new ways to celebrate marriage amidst COVID-19. 
Normal weddings will resume depending upon the lockdown measures. Most of the countries are planning to allow around 500 people over the next few months. In India, wedding gatherings are restricted to around 100 people with specific social-distancing guidelines. It's expected to be as simple as possible without much dancing or mingling. Expensive weddings have come down to budget celebrations focusing on traditional rituals and cheaper ceremonies. Let us hope to get back into destination weddings, once we overcome the deadly Coronavirus.
Hampered School and College tours    
COVID-19 has shut down schools and colleges for the past few months. Most of the institutions are conducting online classes and other activities to keep their students engaged. School trips or college tours are more than just a vacation. Industrial visits or such fun vacations remain stunning and vibrant apart from usual classroom observations. Such fun trips rate our school or college life. But, today school trips or college tours remain a great disappointment because of the deadly pandemic. 
The country hopes to catch the glimpse of school life or campus life as soon as possible and work hard to go beyond the committed deadlines. Once, we are restructured into routine academic days, get ready to explore several attractive destinations with exciting fun trips or industrial visits. 
COVID-19 and Group travel
Holidays are moved on to low priority list, leisure travel will get decreased automatically with closed borders, job loss across a huge population, recession in the economy, and other reduced embellishments. If you're a traveler, who enjoys meeting like-minded people and would love to travel in groups, then don't give up in these pandemic days. Wait for the world to overcome this age of coronavirus and get ready to explore as groups. 
Group travel is a pleasure while whizzing down the highways and byways by bus or ship, eating as groups, and a lot more sights to behold. Most of the tourists reach India as several groups. People traveled in groups to improve affordability and safety fears. It's a good option for first-time visitors and middle-class visitors. According to the 2018 statistics, group travel was estimated to generate around $19 billion in business, serving nearly 10 million customers. Now, nothing is exactly as it has been before. The need for safety and anxiety about being away from home has created a crisis among group travelers. 
Covid-19 may shrink such group travel. It's essential to emphasize social-distancing and other safety measures before we enter into the travel zone. Group travel will focus on domestic destinations this year and hope to nurture with nature. Increase your comfort level by choosing your family members or friends. Reduce your contact with strangers, getting pre-planned itinerary, and other facilities. 
COVID-19 impact on Hotels and lodging
Most of the people are still under stay-at-home orders but, the hotel industry is getting ready to welcome back travelers post-COVID-19. Before the pandemic, people never had a second thought in sleeping on a bed that hundreds of others had slept in, or using the faucets, television remotes, and touching door handles. But, after the coronavirus impact, people are hyper-conscious in touching a hotel surface that serves as a host for the virus. 
To reduce the fear of guests, hotels and similar organizations have come forward with detailed operational plans to welcome their guests and striving to create a safe environment for both employees and guests. The hospitality industry has set some basic guidelines as the world sets into cautious reopening. The major hotel chains have special communicated plans for additional cleaning and sanitization steps to certify that it's indeed safe for guests to return. 
Social-distancing and hygiene will be the top concern post-COVID days. Few top hotels are using electrostatic sprayers for the uniform usage of disinfectant across wide areas. Few of them are testing ultraviolet light technology to sanitize the surface and objects. Plexiglass barriers are found at the front-desk to separate guests and hotel staff. All these new measures with additional personal care amenity kits will create a safer environment for travelers and obviously, support hotels and lodging post-COVID days. 
COVID -19 and Cruise Travel
Crusie companies face an uphill battle to recover from the Coronavirus impact. Cruises have become a part of the pandemic as it served as the plight of ships carrying infected passengers. Cruise travel was on hold due to the increased risk and impact of virus spread. According to the reports, cruise companies have lost around $750 million in revenue since January. Most of the sailings are likely to be postponed at least till July or August. 
As cruise companies overcome the corona days, it could change the face of cruising. Ship travel has to undergo a lot of changes to resume their services. It's essential to follow strict medical protocols while major cruise liners went into lockdown. Other changes look more gradual and return as time travel. Enhanced health screenings and sanitation procedures are followed to screen passengers. There are options for a regular temperature check, monitoring capabilities, improved air filtration system, expanded onboard medical centers, mandatory 'fit to travel' documents, and finally, quarantine arrangements too. 
The coronavirus impact could push cruise companies to invest in more modern technologies. Sterilization robots are already in use to ensure hospital-level sanitization standards in ships. Post-COVID has incorporated some automated and digital cleaning systems in use. 
Future of Tourism Sectors post-COVID
Travel restrictions have kept us grounded for the past few months and it's likely to be extended till the end of this year or until we find a solution for the deadly pandemic. Airports are mostly ghost towns and international travel is all dead. Around the globe, the tourist economy has thrown 100 million people out of work. The fear of traveling and health concerns ruined most of the vacations, business trips, weekend plans, and family reunions. 
Most of the countries are planning to normalize travel in safe zones. The travel bubble serves as a new system of interlocking safe zones to operate until a foreseeable future or until a vaccine is found. In the 'travel bubble' – a set of countries agree to open up their borders to each other but close to all other countries. This allows people to travel freely within the borders, but cannot enter from outside. As per the studies, this allows additional freedom to people without any additional harm. 
Further in response to the demands, India is looking at the prospect of establishing individual bilateral travel bubbles like India-France, India-US, India-UK, India-Germany. These are the destinations with increased demand. India is expected to hit the travel bubble from next month. This allows travelers to go abroad to specific destinations and return back to India as well. International travel is expected to bubble up soon under the bilateral bubble arrangement.
Technology will rule over COVID-19
Technology will take over the pandemic and supposed to be a major game-changer in the upcoming days. As work from home is trending out in these months, technology platforms stay as important components in the travel operations! Travel agents association of India is working on a simple tech platform that is efficiently utilized by all the members of the group. The pandemic has strengthened travel agencies, innovating new ideas in organizing and executing holidays. 
Sign of hope to overcome COVID -19
A sign of hope offers a glimpse into the future. The country which began with the pandemic is not reportedly under control removing all the restrictions and happy with early signs of recovery. The pandemic has obviously kept us moving fast-forward these days. Almost all the sectors have come up with post-COVID safety measures and innovative ideas to overcome the challenging crisis. 
Innovation must continue and the authorities must provide visible measures for safer travel. People may demand safe tourism and travel more mindfully in the upcoming days. Our travel diaries shall return to normal anytime soon!!